How to Clean and Restore Cast Iron Cookware
If your cast iron cookware has seen better days, these tips from our frugal readers will help you clean and restore it.
Dear Dollar Stretcher,
I bought some used cast iron pans and have tried to season them in the oven, baking them after coating them with canola oil. They were baked hard at 400 degrees for a couple hours, but they still stick like crazy. I plan to try the cleaning trick suggested by one of the people in The Dollar Stretcher newsletter, using baking soda and vinegar.
Does any of your other readers have a better suggestion for how to season them after I re-clean them?
Beth
Baking Improves Non-Stick Surface
I bought used cast iron cookware as well. I sanded them down with 300-grit sandpaper. Using Dawn® dish soap, I scoured them. Then I boiled water in them to get the soap out. I boiled and cooled them twice. After adding corn oil inside and out, I baked them at 300 degrees for 30 minutes. I let it cool and wiped off any excess oil with a paper towel. Baking them several times improves the non-stick surface.
The goal is to never use soap again. Just wash foods out with hot water. Soap will ruin all the seasoning.
Karen (via Facebook)
Consider Using Crisco®
I love my cast iron. You did the correct thing. I season my pans with Crisco. Some of the oils will leave the pans sticky. Olive oil is one of them.
To clean after cooking, I throw a tablespoon or two of salt on the pan, scrub, and rinse with boiling water. I normally turn the burner on and heat it up until dry, cool, then put away. The salt absorbs the extra oil on the pan and the abrasiveness cleans the food particles off. Rinsing in boiling water will help sterilize it as will heating it up. Do not use any soap or let them sit in water.
I was putting a thin layer of oil on it before I shelved it, but I found it just collected dirt. If they are completely dry when you put them away, rust should not be a problem.
Bonnie
Start living better for less.
Subscribe to get money-saving content by email that can help you stretch your dollars further.
Twice each week you'll receive articles and tips that can help you free up and keep more of your hard-earned money, even on the tightest of budgets.
Subscribers receive a free copy of our eBook Little Luxuries: 130 Ways to Live Better for Less.
We respect your privacy. Unsubscribe at any time.
Highly Processed Oils Are Not Ideal
Avoid highly processed oils like canola, soy, corn, and vegetable oil. They are not ideal for seasoning cast iron. I have had the most success seasoning both cast iron and even stainless steel skillets by frying bacon in them!
Once the bacon has cooked, remove it and let the pan cool to room temperature. Pour excess fat into a glass jar to save for cooking and then wipe out any remaining oil with a paper towel. Saturated fat like bacon grease is a stable, natural fat and does not go rancid as quickly as all those highly processed oils.
Cat
Avoid Soap and Water
A cast iron pan just gets better with use, and it helps to occasionally cook something greasy like bacon. Wipe the pan out after using it, and avoid soap and water as much as possible unless you're planning to re-season it. Dry thoroughly after each use or before seasoning (setting it on the burner until it's heated through is the best method).
Also, using oil to season the pan can leave it with a somewhat sticky surface. I find that vegetable shortening leaves a much smoother, slicker surface and does a much better job.
The best part is you really can't mess it up, because you can season it as often as you need to until you're satisfied with it. A well-seasoned cast iron pan is a joy to use and is worth the initial effort to get it there.
Diva
Let Cast Iron Cookware Cure Slow and Low
I found that vegetable oils just don't season well. They don't bake on hard enough. I use lard or beef suet (just trimmings from steak) and it has worked great.
Also, you don't want to cure the fat-coated pan in a hot oven. You should let it cure slow and low at about 250 degrees for an hour and then turn off the oven and let it cool naturally. When my cast iron has been stripped or I acquire another, i put one coat and heat two or three times.
Also, once I have a good seasoning on my cast iron, I do not use soap or vinegar. I just use hot water and a scraper, if needed. Once in awhile, I will use dry baking soda to sort of polish the cooking surface if it starts to get rough. After washing with water, I always dry on a hot burner or in the oven.
I have used these methods for over 50 years and learned them from my granny who learned them from her granny.
J. King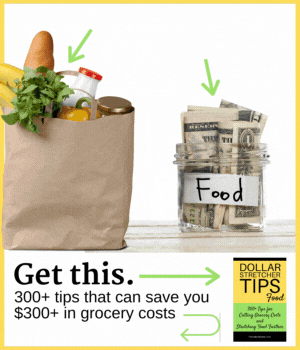 It's Time to Go Camping!
When seasoning cast iron cookware, you should use shortening, not oil. Then place them in a high heat area. For me, that's a campfire! Once the fire gets going good, we put the grate on top and set the pan on it, leaving it there all night. By morning the pan is nice and shiny, which is a good sign of being seasoned.
If you don't go camping, just place it in your oven on 400+ degrees for an hour and then turn the oven off and leave the pan in there until it cools, preferably overnight. Cast iron cookware can last several lifetimes. I use my grandmother's Dutch oven, and I estimate that it is probably over 80 years old!
Nancy in Missouri
Use Self-Cleaning Oven
We buy cast iron when we see it at yard sales and auctions, and we clean it by putting it in a self-cleaning oven and run it through the cycle. It comes out looking like new, but then we have to re-season it. But you have a new looking pan.
Mary S.