How to Track Down Unclaimed Funds Owed You
Do you have any forgotten funds floating around out there waiting to be claimed? We get advice from a CFP on the easiest ways to check if any unclaimed funds are owed to you and how to claim them.
You might just have a small financial surprise waiting in your name at your state's unclaimed property department. You just have to claim it! But, what exactly are forgotten funds or unclaimed property? And how do you get access if you find unclaimed property in your name? To get some answers, we reached out to Stephen Bain, CFP at Partners in Financial Planning in Salem, VA. Here's what he had to say:
Q: What are forgotten funds?
Mr. Bain: Forgotten funds are financial assets and accounts that have been inactive or unclaimed for a period of time. In many cases, the custodian of the asset has lost track of the owner or beneficiary due to incorrect contact information.
Q: How do you know whether there are forgotten funds in your name?
Mr. Bain: Each state has an unclaimed property program that collects these forgotten funds from various companies and financial institutions and attempts to locate the owner. Most states post to a national database, which can be used to search for unclaimed property for free. The database can be accessed at MissingMoney.com.

The federal government also tracks unclaimed property such as tax refunds, pension funds, and unredeemed savings bonds that are no longer earning interest. Unfortunately, there is no central database for locating these forgotten funds. A good place to start your search for federal unclaimed property is USA.gov.
Start living better for less.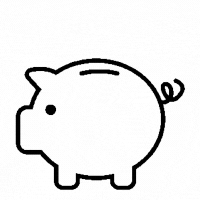 Subscribe to get money-saving content by email that can help you stretch your dollars further.
Twice each week you'll receive articles and tips that can help you free up and keep more of your hard-earned money, even on the tightest of budgets.
Subscribers receive a free copy of our eBook Little Luxuries: 130 Ways to Live Better for Less.
We respect your privacy. Unsubscribe at any time.
Q: What is the typical process for collecting forgotten funds?
Mr. Bain: The process for collecting forgotten funds varies depending on the type of asset and where it is held. With every type of asset, there will be a verification process that will typically require the claimant's Social Security Number and proof of address, among other pieces of information.

If the forgotten funds were located using MissingMoney.com, the process to claim the assets will be laid out there. Otherwise, the process will vary widely. Once the assets are located, the first step to claiming them will be to contact the organization that has the assets at that time. They should be able to inform the claimant of the next steps in the process.
Q: Are there different types of forgotten funds?
Mr. Bain: There are many different types of forgotten funds. These include financial accounts, stocks, uncashed dividend or payroll checks, insurance payments and policies, tax refunds, pension funds, unredeemed savings bonds that are no longer earning interest, etc. Fortunately, most of the different types of unclaimed assets can be found in one central location on MissingMoney.com.
Q: Is there a time limit on claiming forgotten funds?
Mr. Bain: There could potentially be a time limit for claiming forgotten funds. This depends on the type of asset. For example, if you are claiming a tax refund on an unfiled return, you have to file an original tax return within two years of paying the tax. However, if the asset that you are claiming is a life insurance policy, there is no time limit on claiming the funds. The organization holding unclaimed assets to which you may be entitled will be able to inform you of any time limits that may be imposed.
About the Expert
Stephen Bain is a 2011 graduate of Virginia Tech with a degree in Finance. Stephen has been in the financial planning and investment management business since 2011 and is a Certified Financial Planner™. He worked for a fee-only financial planning firm in Greensboro, NC from 2011 to 2015 and joined Partners in Financial Planning in January of 2016.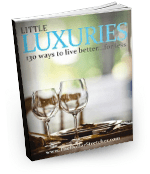 Subscribe to The Dollar Stretcher, our free twice-weekly newsletter aimed at helping you live better for less on the money you already have!
Subscribers get a copy of our ebook Little Luxuries: 130 Ways to Live Better...For Less for FREE!