Recoating and Restoring Non-Stick Cookware: Is It Cost Effective? Or Safe?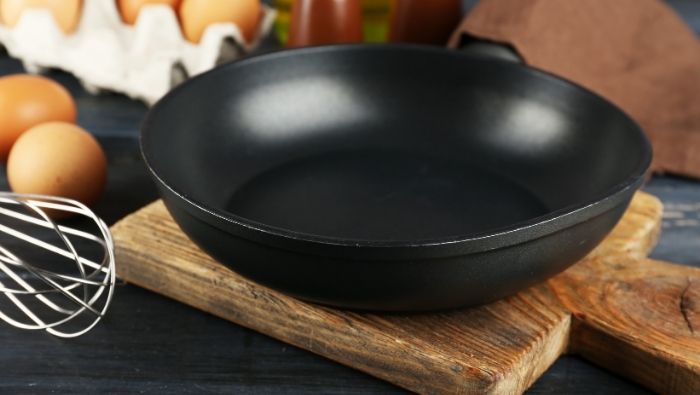 Restoring non-stick cookware can typically save you money. But is it safe? Here are some of the pros and cons of non-stick cookware repair spray and other restoration alternatives.
One way frugal folks save a lot of money is by repairing what they can instead of replacing it. But sometimes it can be tough to know which solution is best for your wallet and your safety.
Repairing and recoating cookware is one of those things that have a lot of pros and cons. Here are a few letters we've received from readers about the safety and cost of repairing non-stick cookware and the many suggestions our frugal readers submitted to us to help answer these questions. Carefully weigh both the pluses and concerns before repairing or replacing your non-stick cookware.
Dear Dollar Stretcher,
I have a set of Teflon pots and pans and the Teflon is coming off. Is there anyway to recoat the Teflon surface? And if these pots and pans are a lost cause, does anyone have any suggestions for a type of longer-lasting non-stick cookware?
I've tried looking at yard sales for pots and pans but have found them in no better condition than my current set. I must have a non-stick surface because I don't have the strength in my hands for a lot of scrubbing. Thanks in advance.
Lisa
Dear Dollar Stretcher,
I have a Good Times Xpress Redi Set Go Cooker
electrical kitchen cooker with an interior Teflon® coating. The coating is flaking and chipping off.
I was told by the manufacturer to take it to be re-coated. Where do I go to get this done or is there a spray (where would I buy it?) that I could apply myself? Can this really be coated for safe cooking?
Linda
Invest In Higher Quality Non-Stick Cookware
With nonstick pans, it is best to buy a high-quality brand, such as T-Fal
. While you do pay more money, the non-stick coating (which I believe is Silverstone Supra) lasts much longer. I believe it has a lifetime guarantee (plus, it isn't advisable to ingest the flaking coating from your old pans). If you look around, you can find T-Fal on sale. While it is sold by upscale department stores, it is also sold at discount chains. Check the clearance rack for discontinued colors/styles.
Kristen G.
Don't Recoat Non-Stick Cookware
As nice as Teflon® is to cook with, once it starts flaking, it becomes dangerous. Cooking utensils have certain codes that the manufacturer has to adhere to. That can't be said about the spray that they are telling you to use. Invest in a new appliance.
Toni B.
Start living better for less.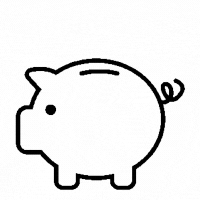 Subscribe to get money-saving content by email that can help you stretch your dollars further.
Twice each week you'll receive articles and tips that can help you free up and keep more of your hard-earned money, even on the tightest of budgets.
Subscribers receive a free copy of our eBook Little Luxuries: 130 Ways to Live Better for Less.
We respect your privacy. Unsubscribe at any time.
More Expensive Is Cheaper in The Long Run
Invest in professional-grade cookware – more up-front expense but will last the rest of your life. Stay with these naturally non-stick surfaces instead of the painted-on stuff that's eventually going to peel off.
Nicole
Do Not Restore Your Non-Stick Cooker
I read somewhere that Teflon® coating flaking off in your food is a very dangerous carcinogen. Get rid of that pan!
Years ago, I found Calphalon skillets at Bed Bath & Beyond for a special promotional price. I think I paid $25 for the set of two smaller ones and $35 for the large pan with lid. The absolute best part of it is that they came with a lifetime warranty and they mean it. With high volume cooking being done on these pans for our large family and lots of guests, we did eventually see the pans weren't as perfect as they once were years before. No problem.
Bed Bath & Beyond replaced them on the spot with pans in the store with no questions asked! That's a deal and an investment that I can enjoy forever. Please note that the warranty is covered by Calphalon®, not the stores.
Christine
Buy the Best Non-Stick Cookware Instead of Re-Coating
This may surprise most people, but the best non-stick cookware is cast iron
. If you season it properly and care for it, cast iron is almost as non-stick as Teflon. I have cast iron that is almost 100 years old and still cooks just as well as it did when new (better actually- use makes cast iron improve in non-stickability).
To care for it properly: First you must season it; scrub well and get all rust off, you can use Brillo pads, sandpaper etc. this time if you are scavenging old rusted pans. After every speck of rust is off, put the dried pan on the eye of your stove top on low heat. Get the ENTIRE PAN very warm to slightly hot. Turn off heat and allow to sit until cool enough to handle. Coat very thoroughly with non-salted oil (I use Wesson or Crisco etc.) and place in a 300 degree oven for 2 hours, then turn off oven and allow to sit overnight. The pan is now ready to use.
You will not need to do all this again unless someone screws up your cookware. The second step is to NEVER let water sit in the cast iron for more than a few minutes before washing it out and drying thoroughly. If you use it every day, just dry with dishtowel, if you seldom use it, dry it on the stove as in step one.
The third step is to re-season when you notice the pan having anything sticking to it. If you have no rust, you can warm dry on stove eye, and rub with a bit of oil and buff to a sheen. A nice bonus of using cast iron is that things taste better and the cookware adds iron to your food without you needing to buy iron pills. And don't buy cast iron with wood or other material used as built in handles, because the cast iron part lasts forever, but not the wood, ceramic, etc. added to it.
Debbie Z. in Knoxville TN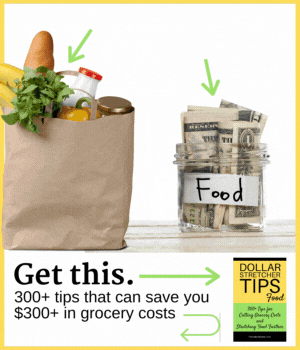 Restoring Non-Stock Cookware Will Cost More than Replacing
I called once about this situation and I was told it would cost more than replacing it. If it is fairly new, go to the store you got it from and see if they will replace it.
John T.
Protecting Non-Stick Cookware
A woman who worked in a kitchen store explained how to make the high-quality non-stick cookware last longer. This suggestion may lengthen the life of all non-stick cookware. She said to GRADUALLY heat up the pan every time it is used. Never heat the pan up quickly.
S.
Get a Guarantee
I know of no way to repair Teflon pans but I use the Farberware Millennium
series of pots and pans. They are guaranteed for life. They also claim you can use metal utensils and put them in the dishwasher with no problems. I have not done this but I have used the pans for over 4 years now and none of them even have a scratch.
As far as cleanup, I can usually (99 % of the time) just spray the pan with the sprayer on the sink and everything comes out. They are somewhat expensive but I believe it is well worth it.
Steve S
Find Other Uses for Old Non-Stick Cookware
Peeling Teflon is messy, I don't know how good it is for you and it is a great harbor for food particles that grow germs. But old non stick pans are great for pet dishes, watering cans, planters, etc.
The best quality non stick pans I have found are "Hard Anodized" the best brand is Calphalon, but it is expensive (though will last almost forever). I just picked up some 6 qt. pots with sturdy riveted handles and tempered glass lids for $20.00 and a 20-year warranty at a local department store. They are made of a solid piece of non stick material inside and out so they clean up easily. The only draw back is that they must be hand washed.
JulieBeth
Only Use Plastic Utensils to Extend Life of  Non-Stick Cookware
Stop using metal in the pots and pans. Even a scrubbing pad will take Teflon off. Buy plastic kitchen utensils. You can also store the pans with a paper towel between each one if you stack pots and pans. Our pots and pans have lasted 5 years now.
BR
The Best Non-Stick Cookware Per An Insider
I work in a kitchen-type-merchandise store and know something about this subject. Unfortunately, as long as you continue to use the Teflon-coated cookware, or any truly nonstick cookware, you will continue to have a problem with peeling, cracking and chipping. The reason is that the coating is sprayed on and is, in fact, a type of paint. The best way to avoid this is to buy good quality cookware that is stick resistant, and cook on low to medium heat (recommended on all fine cookware anyway).
A couple of recommendations would be Calphalon Hard Anodized cookware
 or All Clad Stainless Steel
(used by 80% of the finest restaurants in the world). Calphalon does make a nonstick version of their cookware (called Commercial Nonstick). However, you encounter the same problem as the Teflon because the interior surface is sprayed on in the same way. You may also wish to look at ScanPan cookware. But these recommended brands do not come cheap, so you may want to check estate sales and the like to get better pricing or buy on sale. Better pricing comes when you buy sets as opposed to buying piecemeal.
Dena D.