Frugal Summer Activities for Kids That Don't Involve Streaming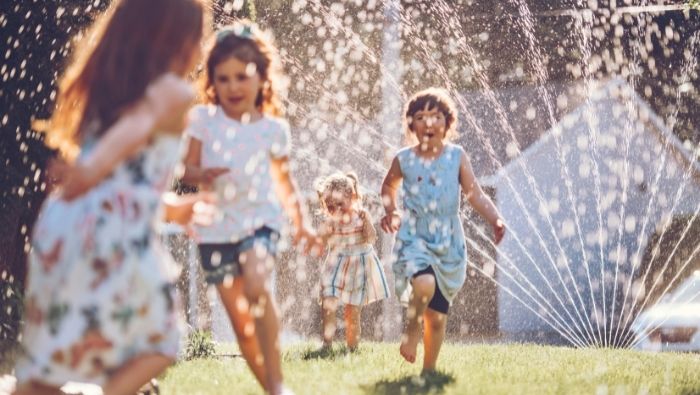 Want to pull your kids away from their electronic devices this summer? Try these 12 frugal kids' summer activities that don't involve streaming.
With our kids spending more time at home, you might find it hard to get them to look up from their phones, tablets, screens and streams.
Recently, I came across a quote by a first grade teacher that said, "Yes, kids love technology, but they also love Legos, scented markers, handstands, books, and mud puddles. It's all about balance."
Why not try these successful summer activities that may not completely take them away from technology but will help to get your kids to change the way they relate to their world?
1. Camp at home
My 8-year-old really loved the idea of pitching a tent in the backyard and camping out with his dad.
If you already have a tent, it is a really great idea for some quality time, and you can snack on things like s'mores.
2. Make them a photographer for a day
Everyone has a phone with a camera. Most of us have an old one lying around collecting dust. Charge it up and give it to the kids and let them go crazy.
We caught all kinds of moments on "film." We got to see things through the eyes of our children and printed out our favorites to keep!
3. Museums
It sounds boring, but today there are so many different types of museums, including science, art, children's, and music museums. Many have free admission or half off during the summer.
I even get emailed offers from my bank for free admission days to local museums. And, now many of them are offering free virtual tours, too!
Start living better for less.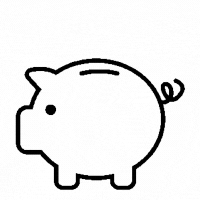 Subscribe to get money-saving content by email that can help you stretch your dollars further.
Twice each week you'll receive articles and tips that can help you free up and keep more of your hard-earned money, even on the tightest of budgets.
Subscribers receive a free copy of our eBook Little Luxuries: 130 Ways to Live Better for Less.
We respect your privacy. Unsubscribe at any time.
4. Write to pen pals
It's a great way for kids to get to know others while improving their writing skills. You can find people across the country or half way across the world and learn about new things with your kids.
5. Acts of kindness
I don't think I am alone when I say that many of us would like our kids to learn to think of others more frequently.
Occasionally, I like to put each family member's name in a bowl, have each member pick one name, and give them one week to do something nice for their chosen person.
6. Make a rock garden
Pick out some rocks and let the kids paint them. After they dry, spray them with a clear coat to protect them from weathering. We let the kids find a place in the garden to "display" their work. It's something we will be able to keep for years to come.
7. Start a summer reading challenge
Get a poster board to keep track of books that were read and offer rewards for reading! You don't even have to buy the real book. Many are available in online formats.
8. Make your own water park
Bring out the sprinklers and kiddie pool. Make your own larger homemade slip & slide using a piece of vinyl, some pool noodles, and the hose.
If you want to add a little speed, just add a small drop or two of tear free baby shampoo.
9. Find kid workshops
Many chain stores (Home Depot, Lowe's, Michael's, Barnes and Noble, etc.) offer workshops for kids for little to no cost. Lowe's and Home Depot offer the kids an apron as part of the workshop where they get to build things. Barnes and Noble offer story time for kids while the parents get to shop around.
Still hesitant of group activities? Consider an online workshop!
10. Get involved
Volunteer! It sounds silly, but it is a great way to show the kids the importance of helping others. Volunteer.gov is a great site to find places near you looking of all kinds of volunteers.
11. Write a short story
Get a notebook and make up a short story the kids get to illustrate! My 14-year-old wrote the story while her brother got to draw the pictures. If your kids are a little older, do it online.
12. Visit the library
It sounds old fashioned, but the kids loved it! I got them their own library cards and my stepson went from fighting us to read to reading at least two books a week.
All the things listed are low cost to free and if they use electronics change the way your kids use them. Try out a few of the things on the list and you might be surprised at how little your kids will change the way they view life!