7 Marvelous Ways to Save Money on Summer Vacation
Summer is the hardest season to find vacation deals. However, you can still have fun by stretching your dollar with these money-saving tips.
Americans love to travel. According to the U.S. Travel Association, direct spending on leisure travel by domestic and international travelers totaled $1.1 trillion in 2018. Everyone loves to travel during the summer and many family vacations begin during Memorial Day weekend.
Americans work 8 to 12 hour days, we rush to work, rush home, rush to cook dinner, and then repeat the entire process all over again the next day. We need to slow down and take time out to relax.
One of the ways to do that is by going on a summer vacation.
The Benefits of Taking Vacations
The research conducted by psychologist Rex Wright, Ph.D., found that fatigued individuals had larger blood pressure increases than rested individuals under certain conditions, which may eventually lead to hypertension and heart disease.
Relaxation is the key to helping you stay healthy. Going on vacation helps you get out of your daily routine and helps you energize and replenish your body.
Unfortunately, summer is the hardest season to find vacation deals. Resorts and airlines know that people are going on vacation, so they are less likely to discount their services and products," says Mark Di Vincenzo, the author of Buy Shoes on Wednesday and Tweet at 4:00: More of the Best Times to Buy This, Do That and Go There
.
Many Americans spend more money during the summer because there are more temptations to spend money: the weather, the mall, boredom, longer days filled with sunlight, theme parks, vacations, museums and movies. However, you can still have fun by stretching your dollar.
Here are seven marvelous ways to save money on summer vacation.
Choose a Vacation Location
Consider buying a package option to save money on airfare, hotel, and rental car. Use comparison websites such as Kayak.com to get rates from multiple vendors.
"Be flexible," says AAA spokeswoman Heather Hunter. "If you don't have your heart set on one particular place, you can look at different destinations to see what can be most affordable. If you see a good rate, you should jump on it," Hunter says.
Save on Hotels and Resorts
Join hotel club memberships to receive discounts and alerts about specials. Take advantage of hotel and resort freebies. Call the hotel directly to negotiate and ask about summer specials or promotions. Check online discount vacation, hotel, and cruise websites; many are offering packages for up to 70% off. Book a room at a smaller hotel or boutique hotel. Decline the extra fees for add-on services.
Save on Airlines
Purchase packages for hotel, air, and rental car to receive discounts. Be sure the package includes transportation to and from the hotel.
Consider contacting a travel agent to book airfares. Read guidebooks or travel magazines to get tips about deals.
Set text or email alerts for airline ticket prices. Tuesday and Wednesday afternoons are best for securing discount rates. Try booking at least eight weeks in advance and depart in the morning or at night to get the lowest rates.
Save on Rental Cars
The easiest way to reserve a rental car is online. Use sites like Craigslist.com in the Vacation Rentals section and choose your destination city to find discounts.
Avoid renting a car from the airport where prices are higher. If you must rent a car, find a rental office away from the airport. Reserve a car for a midweek pickup to get a better deal.
Consider prepaying. You can save up to 35 percent off the total cost. Decline the extra fees for add-on services.
Save on Entertainment
Visit tourist centers, cultural centers, or chamber of commerce websites to find information on tourist tours and fees and coupons for resorts, hotels, and restaurants.
Buy "Entertainment Books" from the chamber of commerce in the state you plan to vacation to find out about discounts and specials.
Read the guidebooks in the hotel or resort room. Check the local newspaper to find out about offer free events. Use free apps like FourSquare.com or Scoutmob.com to search for discounts. 
Many businesses give discounts to hotel guests. Bank of America has a perk called Museums on Us where debit card or credit card customers can visit partner museums on the first full weekend of every month for free.
Save at Theme Parks
Do not buy tickets at the theme park. Buy discounted tickets through your employer, local credit union, AAA, or warehouse clubs like Costco or Sam's Club, drugstores, or supermarkets. Call directly and ask about discounts and specials.
Buy your tickets prior to season opening day to get a lower rate. Consider ordering tickets online at the theme park website.
Save on Vacation Food
Pack your own sandwiches, snacks, fruit, water, and drinks to save money on food. Be sure to remain within the luggage weight guidelines for the airline.
Take advantage of free meals at hotels or resorts. Sign up for gift certificates on Restaurants.com. Consider eating a big lunch because most lunch menus are cheaper than dinner menus.
Start living better for less.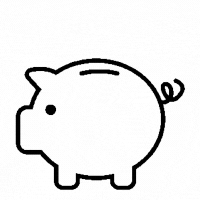 Subscribe to get money-saving content by email that can help you stretch your dollars further.
Twice each week you'll receive articles and tips that can help you free up and keep more of your hard-earned money, even on the tightest of budgets.
Subscribers receive a free copy of our eBook Little Luxuries: 130 Ways to Live Better for Less.
We respect your privacy. Unsubscribe at any time.