7 Ways Volunteering Can Save You Money
It's good to give, but getting isn't bad either. Consider these 7 ways you can save money all while helping others.
There are those who see volunteering as just giving your time for free, and while that's essentially the premise, there's a lot more to it than that.
Depending on the circumstances, volunteering can actually save you money, which means not only are you giving back, but you're also doing a little something for yourself in the process.
Sounds pretty good, right? It's a win-win!
With that said, if you've been thinking about giving freely of your time and talents, let's discuss some of the ways that volunteering can save you money in the long and short term.
1. It's free networking.
Networking can be expensive. The cost of attending networking events can often be costly enough, but then you're also likely going to have to pay for food and beverages as well. Even if you attend only one or two networking events per month, that amount can add up quite a bit over a year.
Volunteering is a much cheaper alternative that also allows you to do some good in the process and you never know if it could lead to a new job opportunity. Depending on where you volunteer, you may be able to meet higher-ups who can certainly be beneficial to get to know.
Start living better for less.
Subscribe to get money-saving content by email that can help you stretch your dollars further.
Twice each week you'll receive articles and tips that can help you free up and keep more of your hard-earned money, even on the tightest of budgets.
Subscribers receive a free copy of our eBook Little Luxuries: 130 Ways to Live Better for Less.
We respect your privacy. Unsubscribe at any time.
2. It can boost your social life.
It's probably much harder making friends as an adult than it ever was as a child. One of the best aspects of volunteering is that you can meet others who share the same interests as you. New friendships or more could form all because you decided to spend time generously giving back.
3. It's a workout.
Many volunteering opportunities involve some type of work that gets your body moving. Maybe you're walking, lifting, or engaging in some other activity, but whatever you're doing, you're doing it for free. This means instead of paying $15 for an exercise class, you can work out in a different way but without having to pay a dime.
For example, if you volunteer to clean up the beach, that's a few hours you'll be walking through the sand and working your muscles without it barely even feeling like work or a workout.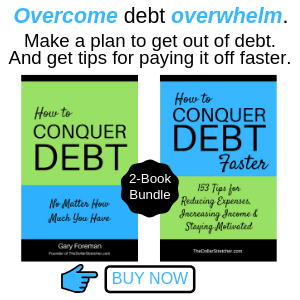 4. There are free perks.
Volunteering can come with quite a few free perks.
Let's say you volunteer at an animal shelter. Sure, you're getting your hands dirty, but you'll also get to hang out with some adorable animals for the duration of your time there.
Volunteering at a museum? You may be able to get a sneak peek at new exhibits before the public.
While volunteering is a perk in and of itself, other freebies and goodies that you get along with donating your time could be pretty wonderful as well.
5. It's free professional experience.
One problem with being an adult in the working world is that you usually can't get a job unless you have experience, but you can't get experience unless you've worked in that field. Basically, it's a vicious cycle.
A huge benefit of volunteering is that you can test out a particular job position and field without actually having to work in it.
Maybe you're thinking of becoming a professional pet sitter but you've never really owned animals before. Volunteering with an animal shelter can give you an idea of what you would have to deal with on a daily basis. Getting hands-on experience can be invaluable and it could increase your hiring and earning potential, not to mention you may be able to get some pretty worthwhile letters of recommendation.
6. Living expenses can be cheaper.
The cost of living nowadays can be pretty astronomical, but volunteering may be able to help with that. There are plenty of places, such as some farms, that will provide you with room and board in exchange for your volunteer time. You'll likely have to pay to get to the location, but once you do, it could end up being an arrangement that could definitely work out in your favor.
7. You can try different experiences.
Life is all about having adventures and what better way to do that than by volunteering?
You can have a whole slew of different experiences from getting a behind-the-scenes look at your favorite concert hall to helping animals at a private game reserve. There's a big difference between paying to attend these various locations and being able to be hands-on to help ensure that the places run smoothly and efficiently.
Not only can volunteering be cheaper, but also the experience alone can be worth so much more.
Yes, volunteering can save you money, but even more important is that everything you can get out of it can be positively priceless. Regardless of your interests, there is some type of volunteering opportunity out there for you. Some opportunities initially cost more than others, but it's an experience that will undoubtedly stay with you for a lifetime.
Wouldn't you like to be a Stretcher too?
Subscribe to get our money-saving content twice per week by email and start living better for less. We'll send you a free copy of our eBook Little Luxuries: 130 Ways to Live Better for Less to get you started.

We respect your privacy. Unsubscribe at any time.