How Your Family Can Make a Difference on $5 or Less
Even struggling families can teach their kids to be thoughtful! Here are five ways your family can help others. It won't cost you but a few bucks, but the values it can teach your kids are priceless.
Most people believe that teaching children to help others is an important value. Especially in a world where so many people are struggling. But in a world full of people who need help, where do you start? And if you are on a tight budget, is there anything you can actually do to make a difference?
Absolutely, you can. There is always something you can do and someone you can help, regardless of your financial situation. Performing even one simple good deed with your children teaches them to keep their eyes open to what the needs are in the world and, more importantly, what they can do to address them.
Here are five ways that you and your family can make a difference for $5 or less.
1. Shop on Amazon Smile.
This is so easy and costs absolutely nothing extra if you're an Amazon shopper. When you're ready to make a purchase, visit smile.amazon.com rather than going to the regular Amazon page. 0.5% of your purchase will be donated to the charity of your choice (be sure to let your kids help select a charity that is meaningful to them).
Although this percentage seems insignificant, to non-profits that rely on donations, these contributions can have a huge impact.
Start living better for less.
Subscribe to get money-saving content by email that can help you stretch your dollars further.
Twice each week you'll receive articles and tips that can help you free up and keep more of your hard-earned money, even on the tightest of budgets.
Subscribers receive a free copy of our eBook Little Luxuries: 130 Ways to Live Better for Less.
We respect your privacy. Unsubscribe at any time.
2. Visit your local fire station.
If your family had an emergency, firemen would come charging into your home to save you. This deserves thanks!
Bake a treat or buy one, have your kids write thank-you notes, and drop by your local firehouse. Our family's tradition is to do this every July 4th and every September 11th. In the three cities we have lived in, we have found our firemen to be kind and very grateful. They have even given my children tours of the station!
3. Scatter quarters around town.
My kids love this simple act of kindness. All you need are some quarters, sticky notes, a pen, and perhaps some tape. Then find a place where people need quarters and leave some behind! Leave a note so the person who discovers them will know that they were left intentionally.
My kids enjoy leaving change in coin-operated candy machines and taped to claw games. I love leaving them in laundromats and taped to vending machines (particularly in hospitals). For those who find themselves stuck in a waiting room for hours, finding several quarters taped next to the snack machine along with a simple and encouraging note can go a long way toward brightening their spirits.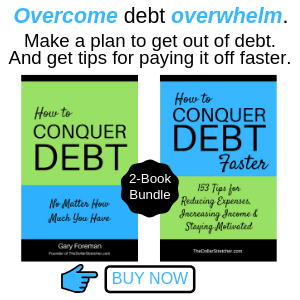 4. Make hygiene kits to give to the homeless.
You can include shampoo, conditioner, soap, lip balm, toothbrush, toothpaste, and then whatever else you can find. Get creative to keep costs low. I have had luck asking my dentist's office for extra travel toothpaste. Once I was given a whole bag full! And always watch for clearance racks with travel-sized items. Using these methods, I can usually assemble a bag full of toiletry items for under $3.
Once you've made it, keep it in your car until you find someone in need. Or if that isn't something you're comfortable doing, you can give your bags to a homeless shelter, a food pantry, and even the hospital (for those who have emergencies and were not able to pack an overnight bag). In my experience, all of these places are very happy for the donations.
5. Find your local shelter's "Wish List."
If you don't know where the closest food pantries or homeless shelters are located, just do a quick internet search. Find one that speaks to your family. Then see if they have a wish list on their website or make a phone call and ask what items they are most in need of at the time. Often, the wish list will include things that we take for granted like clean socks, spices to flavor food, or a bottle of hand soap. These items are desperately needed by those in our communities who are struggling.
Once you find out what the unique needs are for your local shelter, get a cardboard box, tape that wish list on it, and set it aside to store your donations. As you and your family shop, keep your eyes open for those needed items. Watch sales, cut coupons, and look at clearance racks. Fill up that box, one sale at a time, and then go with your family to deliver it.
Even on the tightest budget, it is possible to teach your children to care for others by using these simple ways to make a difference with just a few dollars. And soon, these simple acts of kindness will develop into habits of compassion and empathy.
Wouldn't you like to be a Stretcher too?
Subscribe to get our money-saving content twice per week by email and start living better for less. We'll send you a free copy of our eBook Little Luxuries: 130 Ways to Live Better for Less to get you started.

We respect your privacy. Unsubscribe at any time.