Arranging a Healthy Home on a Budget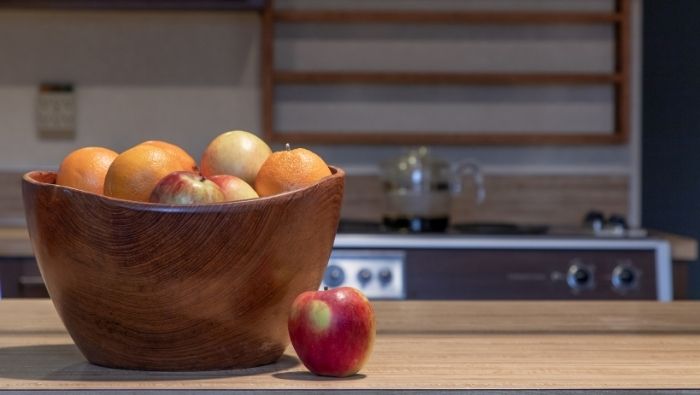 You can make your house a healthier place to be with just a few small low-cost changes. Try these simple tips for arranging a healthy home on a budget.
As colder weather approaches and many people across the country continue to work and spend time at home, finding ways to stay healthy at home is more important than ever.
Luckily, there's no need to spend hundreds or even thousands of dollars on a home gym or a nutritionist. Try some of these simple strategies for making it easier to be healthy at home, without spending a lot of money.
Hide the goodies.
Stash snacks in a hard to reach place, maybe even in a cabinet you have to use a chair to reach.
A study conducted by researchers at Cornell University found that just the presence of high calorie, nutrient-poor food (such as soda, cereal, and candy) on a person's kitchen counter was associated with a higher BMI (body mass index) for the members of the household. (Having fresh fruit on the counter was associated with lower BMI.)
Not only will hiding the less-nutritious snacks deter you from grabbing those snacks as often, but you may actually have to do a little stretching or climbing just to get to them.
Start living better for less.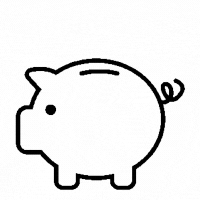 Subscribe to get money-saving content by email that can help you stretch your dollars further.
Twice each week you'll receive articles and tips that can help you free up and keep more of your hard-earned money, even on the tightest of budgets.
Subscribers receive a free copy of our eBook Little Luxuries: 130 Ways to Live Better for Less.
We respect your privacy. Unsubscribe at any time.
Show your stuff.
Don't relegate exercise equipment you already own to a back room or the basement. (Who wants spiders as workout companions anyway?) Keep exercise equipment where you're more likely to use it: in the living room, den, or family room. According to JAMA (Journal of the American Medical Association), "studies have suggested that providing access to exercise equipment may improve exercise participation by making exercise more convenient."
So position a treadmill or stationary bike so that you can watch television while you walk or ride. You can always slide a decorative screen in front of it when guests stop over. Turn an area rug into a yoga mat by putting a thick pad underneath to make it more inviting to stretch. Fill a pretty basket with workout bands or small hand weights and keep it beside the couch to make it easier to do a few sets during commercials. Keep tennis shoes (and a dog leash if you have a furry friend) near the door to make it convenient to take walks outdoors when weather permits.
While you're making it easier to exercise, try to make lounging around less attractive by making lounging areas less comfortable. Put soft fuzzy blankets in storage and reduce the number of throw pillows on the sofa. The less your couch looks like a bed, the better.
Make your work-station work for you.
Set up your home office or work-from-home office as a workout station. You could buy or make a desk for your treadmill or stationary bike and workout while you work.
While a treadmill desk will never replace the 150 minutes of weekly moderate exercise recommended by health experts, several studies, including one published in the journal Obesity, have found that treadmill desks can help people to increase physical activity and even lead to modest weight loss over time.
Get a green thumb.
Adding plants to your home can improve your health in many ways.
According to Dr. Leonard Parry from the University of Vermont, studies have shown houseplants can help to reduce blood pressure and stress; reduce noise; maintain comfortable levels of indoor humidity; reduce levels of toxins, mold, and humidity; and reduce fatigue, headache, sore throat, coughs, and dry skin. With all those benefits, adding some greenery to your home is an easy way to improve many elements of health.
Whether you're staying at home to stay healthy or just spending more time indoors during the colder weather, you can make your house a healthier place to be with just a few small changes.