Finding Frugal Fresh Fruits and Veggies
Making sure your family gets enough fresh fruits and veggies is a big part of a healthy diet, but produce can get pricey. Use these tools to find frugal picks.
Dear Dollar Stretcher,
We've been trying to eat healthier and eat more fresh fruits and veggies. I'm beginning to think that our old junk food diet was easier on the budget. Can you give me some advice on finding frugal fresh fruits and veggies?
Kendra
Finding Frugal Fresh Fruits and Veggies Takes Some Skill
Eating healthier is always a good frugal choice! And, making sure your family gets enough fresh fruits and vegetables is a big part of any healthy diet.
But, as you've found out, shopping for fresh produce takes some skill if you're not going to bust your food budget. So let's look at some tools you can use to reduce the cost of fresh fruits and veggies.
Shop in Season
A key element to finding frugal fresh fruits and veggies is to shop in season. Modern global food distribution means that you can buy almost any fruit or vegetable throughout the year, but it costs money to pack and ship fruit from around the globe. Naturally, you pay for that.
Before worldwide shipping became the norm, we ate seasonally. There was a time of year when strawberries or tomatoes were ripe and came to market. And because they were grown locally or regionally and the supply was abundant, prices were lower.
You can still do that today. When domestic corn on the cob comes to market, have it frequently. Don't worry about your family complaining. After waiting nearly a year, they won't mind it showing up often for a three- or four-week period.
Start living better for less.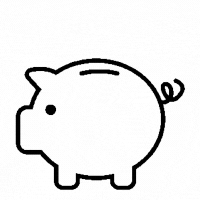 Subscribe to get money-saving content by email that can help you stretch your dollars further.
Twice each week you'll receive articles and tips that can help you free up and keep more of your hard-earned money, even on the tightest of budgets.
Subscribers receive a free copy of our eBook Little Luxuries: 130 Ways to Live Better for Less.
We respect your privacy. Unsubscribe at any time.
Only Buy What You Can Use
The next big secret to reducing the costs of fruits and veggies is to only buy what you will use. We've all bought produce only to see it over-ripen before it was eaten. It's estimated that up to 40% of the food we buy isn't eaten!
So don't buy produce just because it looks good. Have a specific use in mind for everything you buy, and don't buy anything that won't make your planned use date.
Spend a little time researching how to store your produce. There are a number of ways to increase the shelf life. Some items do better in sealed bags or containers. Others do not.
Also learn which fruits and veggies can be frozen or canned. For generations, people have used both techniques to allow them to enjoy off-season produce. You can use the same tools to allow you to buy when prices are low and enjoy all year.
Canning is not nearly as hard as you might think. You can find videos online that will walk you through the process or find an experienced canner to teach you.
Sources of Frugal Produce
Don't overlook local farmers markets. Many offer high quality, local produce at low prices. You'll also find reasonably priced organic fruits and veggies. Especially on in-season produce. Prices are often a fraction of what you'd pay at the grocery store. It could take a little research to find them since some are only open one or two days a week and they're often outside of town. But the effort can provide big time savings.
Ask your produce manager about slightly damaged produce items. Naturally, they want their displays to only show perfect produce, so damaged items get set aside. Many produce managers are happy to sell them to you for a greatly reduced price.
Consider planting a garden. Even apartment dwellers can have a small container garden. Many common veggies are easy to grow, and gardeners will tell you there's nothing like eating produce that you grew yourself.
If you do garden, make friends with other local gardeners. They may be happy to trade some potatoes for those beautiful cucumbers that you've grown.
Finally, check out local co-ops. Membership will provide you with a basket of fresh produce on a regular schedule. An internet search will turn up any in your area that are accepting new members.
Bottom line? Feeding your family fresh fruits and vegetables doesn't need to bust your budget. It's just a matter of learning to use a few new tools for finding frugal fresh fruits and veggies.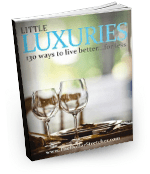 Subscribe to The Dollar Stretcher, our free twice-weekly newsletter aimed at helping you live better for less on the money you already have!
Subscribers get a copy of our ebook Little Luxuries: 130 Ways to Live Better...For Less for FREE!