Make Your Own Cheap Carpet Shampooer Cleaning Solution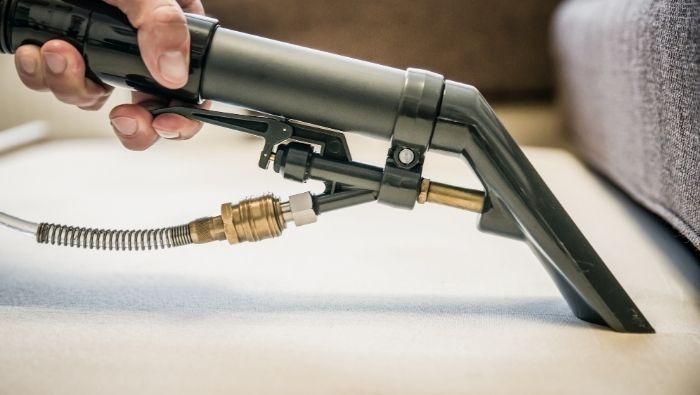 If you use a carpet cleaning machine to clean your carpets, cut costs by making your own homemade carpet cleaning solution that is just as good as the costly commercial stuff.
Dear Dollar Stretcher,
I would like to rent one of the commercial carpet cleaners, but I have found that the price of the cleaner is outrageous!
Does anyone have a recipe for carpet cleaner that can be used in one of those machines you can rent at the grocery store or home improvement store? Or a good commercial carpet cleaning alternative?
Millie in Birmingham, AL
Recipes for Cleaning Solutions for Carpet Cleaners
We asked our frugal readers to share their favorite cleaning recipes for carpet machine cleaning solution. One of these is sure to save you money on cleaning your carpet.
Homemade Vinegar Carpet Cleaner
I've used just about every kind of carpet cleaner solution in my steam cleaner. None of them compare to one simple cheap solution, which is vinegar mixed with water.
I use a solution of about 1 to 10 and am amazed at the results every time. It gets rid of spots that come back to the surface and cleans my steam cleaner at the same time. The vinegar smell does stay around until the carpet is completely dry. I usually spray the carpet down with some no-vacuuming foam afterwards while the carpet is still wet and light some candles.
I have three messy children and vinegar works great for me!
Bethany
Use Ammonia for Cleaning Carpets
I use ammonia instead of the commercial carpet cleaner, using the same amount that the instructions say to use of the cleaner.
Keep the windows open until the carpet dries. I use the lemon scented kind to help with the smell a little bit, but the odor does go away once the carpet is dry.
It does a fabulous job on the carpet, much better than the recommended cleaner. Pretreat especially dirty areas with straight ammonia for even better results. As always, test in an inconspicuous spot first. And be aware that pets could be confused by the ammonia odor and you might end up with a urination problem. However, I have two cats, and I have never had this problem.
Debbie
Start living better for less.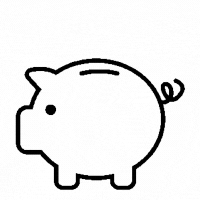 Subscribe to get money-saving content by email that can help you stretch your dollars further.
Twice each week you'll receive articles and tips that can help you free up and keep more of your hard-earned money, even on the tightest of budgets.
Subscribers receive a free copy of our eBook Little Luxuries: 130 Ways to Live Better for Less.
We respect your privacy. Unsubscribe at any time.
Simply Simple Green
I have cleaned my carpets many, many times with those rental machines and I always use Simple Green
. It works wonderfully and will make your carpet absolutely new looking. It removes so many tough stains.
You can find it at most home improvement type stores and can get a gallon of the stuff for around $10 or less.
A
Use a Little Elbow Grease with Homemade Carpet Cleaner
First of all, if you clean your carpets regularly (twice a year), the cost of purchasing a carpet cleaner versus renting may be warranted.
Second, if you really want to cut costs, don't mind using elbow grease, and want much cleaner carpets, try a mixture of ammonia and water, using a scrub brush. Using a terry cloth, rinse with vinegar and water. This is an excellent way to clean high traffic areas and area rugs.
Becky
Get Great Results with Windex and Water
A friend of mine who does professional carpet cleaning told me to use equal amounts of Windex and hot water. I use it in my Bissell carpet cleaner with great results!
My 5-year-old carpet is pale beige and still looks brand new even with six kids!
Brenda
Homemade Carpet Cleaning Recipe
Add about 3 teaspoons of clear dishwashing liquid (non moisturizing), 1/4 cup of ammonia, and 1/4 cup of vinegar to a few gallons of water. I've also used 1/2 cup of vinegar to a few gallons of water. Everything comes out great!
Crystal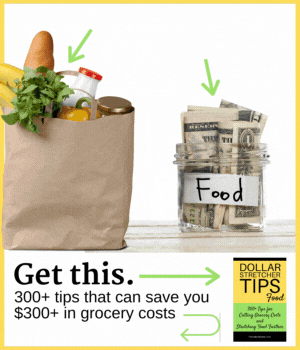 This Recipe Kills Odors
I have used grocery store rental carpet machines before and have come up with my own "recipe."
Use one scoop of Oxiclean
, one cup of generic Febreze or one cup of vinegar, and the recommended hot water. The outcome is not only clean, but it also kills all odors. I used this formula on a very used couch that smelled of dirty dogs so bad that I would not even bring it into my home and the outcome was wonderful.
Do not worry about using vinegar. Once the vinegar dries, the smell is gone.
Debra in Texas
Try Using Tide
My sister works for a carpet cleaning company that does commercial buildings. She recommended that I use Tide laundry soap
 diluted with water in the machine.
I did and it worked better than the expensive carpet shampoo. It cleaned better, and it did not foam up, so there was no need for defoamer solution. It smelled really nice and it did not leave a residue on my carpet.
Kandi in Newnan, GA
Plain Old White Vinegar
I use plain old white distilled vinegar for all of my carpet cleaning. I have a machine that I use on a regular basis for cleaning carpets in my home.
With allergies in the house and four dogs as well, this has proven to be a great, inexpensive solution. Just mix it as you would the regular cleaning solution, and when the carpet dries, there will be no more smell from the vinegar. This works great on most stains.
Heather
Just Clean with Water
I recently read a tip that came from a school custodian. He said to just clean carpets with hot water, no detergent, as the soap only helps collect and hold in more dirt.
Janice
Works Every Time!
The solution for the carpet cleaning machines can be very expensive! But we use the cheapest home carpet cleaning solution – hot water! I had a friend who told me that solution is often not needed. The last time I rented the machine, I just used very hot water (the hotter, the better) for cleaning the carpet.
For stubborn or set in stains, I use club soda. Just pour generously on the stain and blot up with a dry towel or cloth. It has worked for me every time!
Jo Anne
A Tried and True Favorite
My favorite carpet cleaner (and I've used it many times over many years) is hot water and Oxiclean
(or one of those types of cleaners). It does the best job and does not leave a residue or ruin your Scotchgard. It is the perfect commercial carpet cleaning alternative.
A
Head to Walmart
Walmart.com
 has a house brand shampoo that works good, and it isn't too expensive.
Tom