Carpet Stain Removal Tips for Prolonging the Life of Your Carpeting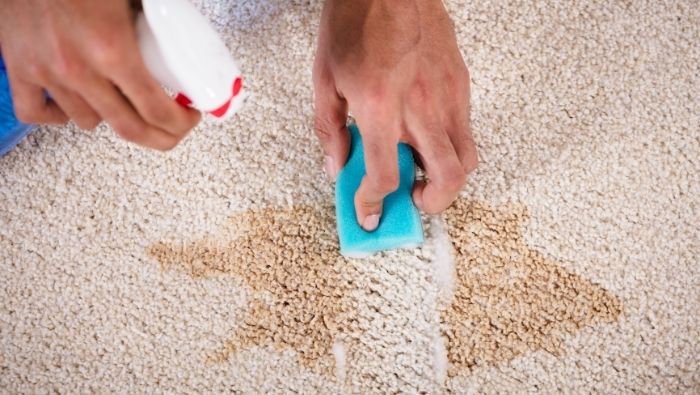 Replacing carpeting is not cheap. Protect and prolong the life of your investment with these carpet stain removal tips from our frugal readers.
Dear Dollar Stretcher,
My puppy knocked a glass of red juice on the carpet. It is a tan carpet and it's stained now. There are other stains, too. A few I know are coffee stains.
Do your readers have any effective tips for removing carpet stains, both old and new?
SK
Use Shaving Cream for Removing Carpet Stains
White foam shaving cream is very inexpensive and gets almost all stains out. Dampen the stain with a little water and then spray the shaving cream on it and work it in with a damp cloth. Scrub the stain well with the shaving cream and then keep rinsing the scrubbing cloth in a bowl of water (to start getting some of the shaving cream out) and you will work most stains out.
Autumn
Removing Stains with Kids and Pets
I use KIDS 'N' PETS
® for all my carpet stains. I have two large dogs, five cats, and three kids. This works on any stain and on any fabric. I have used this to remove stains on my sofa, ottoman, clothing, and carpet.
Cindy
Start living better for less.
Subscribe to get money-saving content by email that can help you stretch your dollars further.
Twice each week you'll receive articles and tips that can help you free up and keep more of your hard-earned money, even on the tightest of budgets.
Subscribers receive a free copy of our eBook Little Luxuries: 130 Ways to Live Better for Less.
We respect your privacy. Unsubscribe at any time.
Watch the Stain Disappear
Try using Folex® Spray 
 It took coffee stains out of my shirt. I keep it by my washer and hit all stains with it. I also removed grape juice from the new carpet at my church. Spray it on the stain, wait a few seconds, scratch it with your nails, and watch the stain disappear. I don't know if I can say this, but I found the best price at Lowe's.
Dottie
Stains Better Watch Out!
This is the best carpet cleaner I have ever tried. I just mix together two cups of warm water with one tablespoon of dishwashing liquid (I use the blue grease-fighting stuff!) and one tablespoon of white vinegar. Then I apply it to the stain and blot with a cloth until the stain comes out. I haven't found a stain yet that it hasn't been able to get out!
Erin
Works on All Kinds of Carpet Stains
One of the best carpet stain remedies I've ever seen is using a solution of regular carpet shampoo and oxygenated bleach alternative.
Use the hottest water you can stand, wet the carpet with a rag, and mop up. Repeat until the stain comes clean. It may take several passes, but it'll come up. Be sure to concentrate on the edges of the stain inward. Next time, do it fast and furious.
You can do this with all kinds of stains as well. I've even used it on pillows for spot cleaning. It also works for puppy stains, blood stains, and fecal matter. I've even used it for vomit.
LynAnne
Try in Hidden Area First
Stains are always easier to clean when new. I hope you blotted up all the liquid when it happened.
Since your carpet is new, you might call where you purchased it to see if they have any recommended cleaning products.
I would try hydrogen peroxide. Pour it on then blot it up with a white towel. If that does not work, try some shaving cream. It is basically soap. Work some into the fibers and then blot with a wet towel.
If a stain is very stubborn, you will need a cleaner with enzymes. You might try a laundry soap that contains enzymes.
Whatever product you use, try a small amount in an area that is hidden in case it changes the color of your carpet.
Eric
Ironing Removes Carpet Stains
My son spilled a pitcher of red Kool-Aid® on our carpet. A Stanley Steemer guy told me to spray any kind of carpet cleaner on the spot, blot it with a white clean towel, lay a white clean towel over the stain, turn an iron on low, and iron over the towel. Keep the iron moving so it doesn't burn the carpet. The heat draws out the dye in the juice. It should take it out completely even if it is an old stain.
Melissa
May Need an Enzyme Cleaner
I would start with a good stain removing carpet cleaner like Spot Shot® or Resolve®, blotting with a clean white cloth as you go. You may have to reapply several times, since the stain has been sitting a while.
Alternatively, try a vinegar/dishwashing detergent solution. Mix one tablespoon each of dishwashing detergent and white vinegar to two cups of warm water. Blot with a clean white cloth, changing to clean areas as you go.
For the coffee stains, If there was milk or cream in the coffee, you should then apply an enzyme laundry detergent or "pet" spot cleaner that has enzymes in it. Cover the area with plastic and weigh it down. The enzyme needs to remain wet to do its work. Follow directions on the package as to how long to keep the spot wet. It's usually about two days. This can be repeated if necessary.
Barbara in CT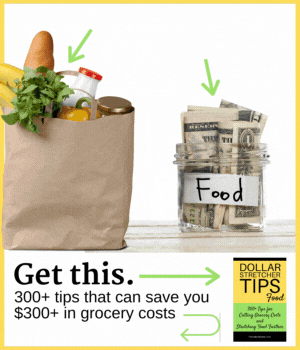 Replace Stained Sections
Buy Spot Shot. It is great! Home Depot and Lowe's have the larger cans. A small can is sold at our local dollar store.
If the carpet doesn't come clean, then consider cutting out the bad spot and putting it in a corner or under the sofa. Use the good carpet to repair the hole. If that doesn't work, consider having a carpet company come and "turn" and "cut" your carpet until it works for the room.
If all that still doesn't work, then it's time to consider taking up the carpet and cleaning the floor underneath. My neighbor had her floor painted after the carpet came up and it worked great for all her kids and pets!
S
Cleaning Coffee Stains on Carpeting and More
I live and breathe by my homemade stain remover.
I have a spray bottle that I bought in the cleaning supply area of my local store. I put in equal parts warm water, vinegar, and blue Dawn®
 dish detergent. Then I spray it on a stain and let it sit for about three to five minutes. While I'm waiting on the solution to work its magic, I get out my iron and some white towels (I have old ones I use just for this process). Set my iron to steam. Place a white towel over the stain and iron it out. I can see the stain come up onto the white towels. Then I just throw them in the washer to clean.
Jennifer
Try Oxygenated Powder Bleach for Removing Carpet Stains
I have a husband who drinks coffee and is animated while the cup is still in his hand. I use a solution of oxygenated powder bleach. I rub it on, wait a minute or two, and scrub again. Stains disappear. I've used this on Kool-Aid stains, marker, etc. on both floors and walls. It works every time. Hydrogen peroxide will do a multitude of tasks as well.
LynAnne
Removing a Red Wine Carpet Stain
Try Zep® Oxy Carpet & Upholstery Cleaner
. A couple of years ago, I knocked over an entire glass of red wine on beige carpet. My son-in-law is in the restaurant business. He recommended this cleaner. Just follow the directions on the container. Our carpet came clean.
JW
Simple Solution!
Use baby wipes to get the stain out of the carpet. It will take some elbow grease and maybe a few wipes. Once you have wiped the stain, let it dry, vacuum, and repeat the process until it has removed the stain.
SB
Try Windex®!
I worked with a manager who frequently spilled his coffee on the carpet in his truck, and he swore by Windex®
. He kept paper towels (to blot with) and a bottle of Windex® in his truck. He said that it worked better than any "carpet" product.
Susan
Clean Stains on Carpeting with Hydrogen Peroxide and Dawn®
Try mixing one cup of hydrogen peroxide with a small squirt of Dawn®
Put this in a spray bottle and spray on the stain. Let this sit a few minutes and rub.
Test it on a spot of carpet that is out of the way first to make sure it does not hurt the color. I use this all the time on carpets and laundry. Just be sure to test first.
Verna