Cheaper Carpet Cleaning Solutions
If kids or pets are running up your carpet cleaning costs, try these tips from our frugal readers for cleaning carpets for less.
Dear Dollar Stretcher,
Do any of your readers know of inexpensive ways to clean carpets in home and car? I have a 2-year-old, and carpet cleaning is starting to be a time-consuming and expensive proposition.
Any help would be greatly appreciated!
A.
Professional Carpet Cleaning Advice
Buy a small spotting tool which injects water and extracts the residue. This can be used for spills as they happen. Such tools are not expensive and should last for several years.
Every one or two years, have a professional do the entire rug. Look for local owner/operator businesses which don't advertise. Such businesses can usually offer top quality service at an affordable price because they don't have a heavy overhead to support.
John
Spot Spraying
I discovered an almost miraculous way to clean up spills on my brand-new carpet. It is called Chem-Dry, and it comes in a spray can. It contains a large amount of carbon dioxide, so the bubbles actually work to pick up stains. I didn't really believe anything could work so well, but a friend of mine who lives in a gorgeous home with WHITE carpet and a 20-month old baby uses the stuff. She showed me how Chem-Dry spray worked on her white carpet to get up almost any stain. (The only stain she couldn't remove was lipstick). This product works naturally with the bubbles, and unlike Resolve and others, it does not leave residue. Residue actually attracts future dirt.
I realize your question was about carpet cleaning, meaning large area cleaning. Chem-Dry makes a do-it-yourself product, and they also have carpet cleaning crews in most large towns. The prices for them to come out and clean a carpet are about comparable to most cleaners, like Stanley Steemer or others, but it is much better for your carpet. Actually, with coupons, the cleaning fee is lower, and of course, the quality of the work is much better. I have also used in very successfully in my car.
PM
Start living better for less.
Subscribe to get money-saving content by email that can help you stretch your dollars further.
Twice each week you'll receive articles and tips that can help you free up and keep more of your hard-earned money, even on the tightest of budgets.
Subscribers receive a free copy of our eBook Little Luxuries: 130 Ways to Live Better for Less.
We respect your privacy. Unsubscribe at any time.
Do-It-Yourself Cleaning
I have four dogs, a cat, and a kid, so I know dirty carpets. Anyone who pays a service to come clean carpets is just plain foolish. Several companies (Hoover and Bissell come to mind) have superb carpet shampooers (also work on plain floors) for under $250 (shop around, and it's easy to save $50). Add in supplies (you get some free supplies with purchase), and you can clean your own carpets as often as needed for the cost of one professional cleaning.
Unlike the machines you rent at the grocery store, these home machines aren't heavy or bulky, and if you get one with rotating scrub brushes in the head, you can clean your carpets without breaking a sweat. I can do three good-sized rooms in about an hour. The amount of dirt the machines collect is truly astonishing. I set a floor fan out in the room I've just cleaned to help dry things out.
Attachments provided with the machine will do upholstery and car carpets, too. For daily mishaps, whether animal or human, try Carbona products. I find mine at the grocery store. If you attack even a grisly stain (dog vomit comes to mind) while it's still relatively fresh, you can simply remove every trace of a problem (and resultant odors, as well) with this Carbona stuff. No nasty toxic product smell, either. This comes in a squeeze bottle with a sponge/brush combination applicator.
LB
Owned Bissell and Hoover Cleaners
Since I love dogs, and my husband has allergies, I have become an expert in carpet cleaning. My first purchase of a carpet cleaner was a Bissell tank type cleaner that attached to the faucet. It worked great. I spent under $300, and I am thrilled to say it never met a stain it couldn't remove.
The down side was that you needed to be within cord length of a faucet. The big tank was very heavy for me to empty and stairs were very difficult (had to be done half from the top, half from the bottom). But it removed a stain from an heirloom area rug that three different professional carpet cleaners had deemed "permanent." It left sweet smelling, almost dry carpets. I could use it about two hours before company and it would be dry to the touch.
I then bought a Hoover upright. Both my mother and my sister have owned this type of unit and recommended it to me. It has several advantages over the tank cannister type I had before. They are: easier on my middle-aged back, no lines to tether you to a faucet (although newer cannister models are now self-contained, too), easier to empty the dirty water tank, has rotating brushes for deeper cleaning that also remove deep down dog hair, and mine has an on-board hand held accessory for cleaning upholstery, car carpets, mattresses, etc.
It was more expensive, but I found it on sale. Now I have it handy whenever I need it. It takes up only as much room as a vacuum cleaner. Also, the new liquid cleaners can kill dust mites. Every time I use it, I wonder, why don't I use this more often? Personally, I think if you have a puppy or a toddler, they are a must.
Diane & Blackjack, her beautiful black German Shepherd
Little Green Clean Machine
I have a 5 year old that is really messy along with a golden retriever puppy that can really make a mess bringing things in the house to chew on my carpet.
I have a Little Green Clean Machine that I can keep loaded with soap and clean up spills right away. You can save money on the soap by using a few teaspoons of laundry soap in the bottle and that works really well. My husband bought me this on sale. For heavily soiled areas, the only thing the really works is to keep soaking the area and sucking it up.
I have not needed to have my whole carpet cleaned since getting my machine.
And even cheaper is the way I did the cleaning before he bought me the green machine. I'd get a bucket of soap and water and use the shop vac to suck up the water. Worked fine for me.
Trina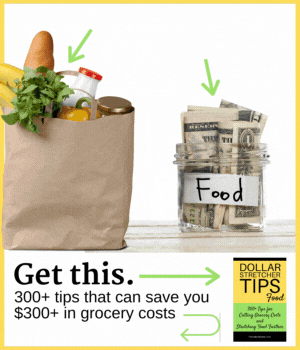 Simple Home-Brewed Spot Cleaner
For a brilliant carpet 'spot cleaner', put 2 tablespoons of wool mix and 2 tablespoons of vinegar into a 500ml spray container and fill to the top with water. This gets just about all of the mystery spots out.
Jennifer in Western Australia
Simple Shampoo
I think I might have one solution to your carpet cleaning. I lived for many years in another country, and special carpet shampoo chemicals were unavailable or too hard to find to be practical. But I also had young kids and I loved clean carpets. I learned that a tiny amount (like a quarter teaspoon to a gallon of warm water) of Tide with Bleach in my Bissell carpet cleaner did a marvelous job! So good, in fact, that I still use it for spot cleaning, and all-over carpet cleaning when I don't want to spend the money for Argo-Sheen, which is probably the best of the carpet chemicals.
I have never needed to hire a carpet cleaning service nor have I ever struggled with those rental things, and my carpets are in excellent shape. The important thing if you do it yourself is to never use more than a tiny fraction of the detergent you think would be necessary. I also like to rinse with warm water mixed with about a quarter cup of white vinegar to the gallon. Never experiment with cheap soap or detergents. It might leave a gooey residue and just attract more dirt. Also, only clean on dry, airy days unless you can arrange for the kids to visit someone else for a few days; too-wet carpets also attract dirt like a damp mat at the doorstep.
And do it fairly often in high traffic areas. Ground in dirt eventually wears out the fibers and makes the carpet matted and dingy.
Susan
Shop Around
I purchased a small rug shampooer that was discounted in-store. It was last year's model and the display model as well. It was missing the sample shampoo and a box. Instead of the $200 price tag, it was marked down to $129. I asked a sales person if the manager would take $100 for it, which I had in cash. It doesn't hurt to ask! (See Master the Art of Haggling (and Get Comfortable Doing It).) They were happy to get rid of it. These can also be purchased at yard sales, etc.
The main cost of cleaning rugs is the shampoo, which is totally unnecessary. I use warm water, a teaspoon or so of regular dishwashing detergent (you don't want it to foam), and a little ammonia or vinegar. The most important thing is to not let the carpet or upholstery get sopping wet, but to keep going over the dirty spots until the waste water is clean and the spots are gone.
Professional carpet cleaners' products leave a residue which actually attracts dirt. The reason their job looks so good is that the suction of their machines is so strong. Get the moisture out as much as possible, don't let the stains sit around for a long time, and go over each spot again and again!
Donna in WA
Try Spot Shot
My boyfriend used to have a job cleaning apartments and they used a product called Spot Shot. You just spray it on a stain, it doesn't matter how old it is, leave it sit a minute, then blot up. This stuff is amazing. It's so easy. I have cleaned old pet stains off the carpet and also sprayed some old stuffed animals before throwing them in the washer. They came out like new.
Mary Ann
How Professionals Work
I've done professional carpet cleaning as a sideline, so here are my tips: Invest in a home carpet shampooer. Make sure it has a power brush on it. If not that, rent one from the local store. Make sure the carpet is colorfast, or the shampoo may take out the color in the carpet. All carpet fabrics nowadays are different, so be careful.
Also, some carpet cleaning services, make extra money by selling their customers stain removing chemicals and deodorizers. They tack this cost onto the cost of cleaning your carpets. Where I live, the carpet techs are paid by commission on each carpet cleaning job. So, they aren't paid very well, and are told by their bosses they will make extra commissions by selling stain removers and deodorizers as an extra expense to their customers.
So, rent a machine, or if you have small kids in the house, and need a shampooer a lot, then buy one. They aren't that expensive. Bissell makes a good shampooer, and their shampoo is excellent.
RC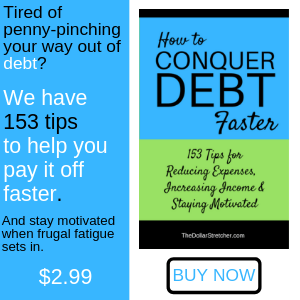 From a Janitorial Supply
Since working for a janitorial supplier, I have found a product by the "3M" Company simply called Carpet & Upholstery Cleaner. It comes in an aerosol can, and foams when dispensed onto soiled cloth or carpet-like material. It is safe on most, including third generation carpets and all automobile upholstery.
Have plenty of old, ragged towels (just make sure they're clean and preferably white so you can see your stains are being removed), (2.) a small hand scrub brush, (3.) a good clean sponge (4.) and a small pail (bucket or coffee can) with warm to luke-warm water.
Pre-dampen the soiled area with sponge and plain water (not too much; just to dampen).
Apply sufficient amount of cleaner foam (not too generously).
Scrub light pressure in small circular motion with brush.
Rinse sponge, wring out excess water and wipe up area.
Get a clean towel and fully depress with heavy pressure to soak up affected area. A lot of the staining material should be absorbed.
Repeat as necessary until it "looks" like the area is cleaned. It is possible that after a drying period of 1-2 days (longer in winter or humid climates) it may 'wick' up again. If it does, repeat the process but without pre-dampening to start.
First just spray on cleaner spray (direct), scrub lightly with brush, wipe up with sponge (dampened, but wring out all 'loose' water). This should do the trick.
Andrew C.