4 Simple Ways to Save on Moving Costs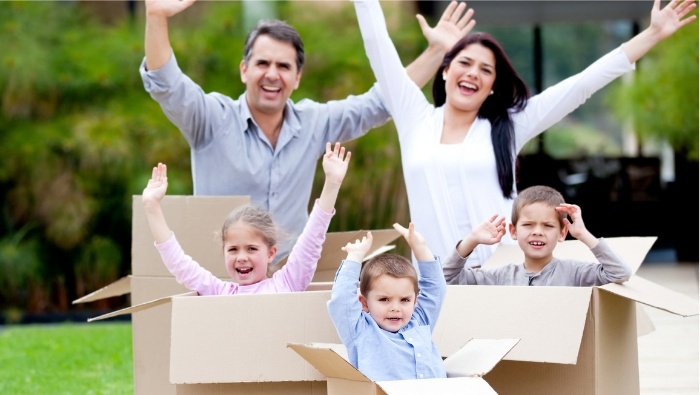 Moving is certainly a costly experience. While there are some costs that you can't get around, there are also many ways that you can save money. Here are the 4 biggest ways to cut costs.
Moving may be part of an exciting new adventure for you and your family, but it can be a costly adventure if you hire a moving company to pack and ship your belongings. However, if you want to save some cash, there are a number of things you can do to reduce the cost of moving.
Lighten the Load
You can cut down on moving costs by either selling stuff that you no longer use or need and throw out or donate whatever you have left. Selling on Craigslist or holding a yard/garage sale can earn you some extra cash to help with your move.
Pack on Your Own
After you purge your stuff, it is time to get packing. A great way to cut down on some of your moving expenses is to pack yourself.
Office supply stores and moving companies charge a lot for boxes. Office Depot charges $2 to $3 a box. U-Haul charges $283 for a three- to four-bedroom household box kit. If you packed using your own boxes you got for free, you could save almost $300, so why pay for moving boxes when you can get them for free?
Most supermarkets have free empty boxes available at certain times. Just call ahead and ask. Liquor stores usually carry plenty of durable boxes that are good for packing heavy items.
You may also find used boxes on freecycle or craigslist. If you do find them used, be sure to check that they're bug-free before placing your valuables in them.
Start living better for less.
Subscribe to get money-saving content by email that can help you stretch your dollars further.
Twice each week you'll receive articles and tips that can help you free up and keep more of your hard-earned money, even on the tightest of budgets.
Subscribers receive a free copy of our eBook Little Luxuries: 130 Ways to Live Better for Less.
We respect your privacy. Unsubscribe at any time.
DIY Packing Supplies
Packing materials such as blankets, rope, and other supplies can be costly. You can save hundreds if not thousands of dollars by using your own stuff. U-Haul charges $24.95 for a 500 sheets of packing paper. There's nothing special about packing paper. You can use old rags and newspapers.
Using your own blankets will save you around $100. The moving company ULINE charges $102 for six blankets, and U-Haul charges $14.95 for each padded blanket. Instead, you can use your old blankets to protect delicate wood pieces and furniture. If you need to buy blankets, visit a thrift store.
You can find miscellaneous items you will need for wrapping your items in your own home or at your local dollar store. A 45-yard roll of clear packaging tape costs just $1 at the dollar store and it costs $8 at Office Depot. Instead of paying $6 for a 12×25 roll of bubble wrap at Staples, you can use old newspapers, magazines, and junk mail to wrap up your knick-knacks and other breakable items. You can also buy a clothes line instead of rope at the dollar store to use for securing boxes and roping off sections of your moving truck.
Do the Driving Yourself
Driving your own truck instead of hiring a mover can save you thousands of dollars even if you have to rent the truck. Shop around to get the best rate. Comparing the three main companies for a 10- to 12-foot truck for one week between Houston and New York showed a difference of nearly $200 or 40%! Make sure you get all the possible discounts (web, email signup, AAA, etc.).
Moving is certainly a costly experience. While there are some costs that you can't get around, there are also many ways that you can save money. Hopefully, your move will be a smooth one.