7 Steps That Can Maximize the Chance of Winning a Scholarship
Every bit counts when it comes to getting money to cover college costs and reduce the need to take out student loans, whether for yourself or your child. These steps can help you or your student maximize the chance of winning a scholarship.
The surprising reality about scholarship awards is that at times, comfortable students who don't need a scholarship award get them whereas students who are struggling with student loans are ignored. Why?
Some students take their time to research and do everything possible to optimize their scholarship applications in order to have the best possible chance of being selected for the scholarship award. If you are applying for a scholarship or you have a child heading to college, bear in mind that whatever is worth doing at all is worth doing well.
There are certain steps you (or your student) need to take to increase your chances of being chosen.
1. Get involved and keep records
To start with, there is a need for you to get involved for good in your community and keep proof of your involvement. This will help you enormously when you apply for scholarships.
Marianne Ragins, a student who won more than $400,000 in scholarships in the 1990s and eventually became a scholarship coach, is of the opinion that scholarship sponsors are looking for students with a history of volunteering.
Sponsors are eager to help students who they believe will pay it forward and help others achieve their educational goals in the future. The more you present yourself this way, the more your chances increase.
Start living better for less.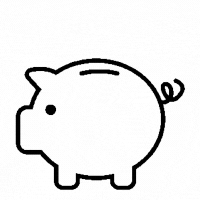 Subscribe to get money-saving content by email that can help you stretch your dollars further.
Twice each week you'll receive articles and tips that can help you free up and keep more of your hard-earned money, even on the tightest of budgets.
Subscribers receive a free copy of our eBook Little Luxuries: 130 Ways to Live Better for Less.
We respect your privacy. Unsubscribe at any time.
2. Do your research
The second step you should take when applying for a scholarship is to research the sponsors and give them exactly what they are looking for. Make sure that you read every paragraph on the sponsor's website and dig extremely deep.
Do not write your application if you do not know the mission statement of the sponsor of the scholarship. The more information you know the more your chances of presenting yourself as the round peg in a round hole. You want to be the ideal student for whom they have been searching.
3. Follow instructions
When applying for scholarships, take your time to read all instructions before completing your application. When you prepare your application in line with the given instructions, you stand a better chance of being chosen for the scholarship award.
4. Emphasize your accomplishments
One thing you should bear in mind in your application essay is to emphasize your accomplishments. This is the opinion of Katie Heino, a graduate of Alverno College and a beneficiary of several scholarship awards.
Scholarship sponsors are on the lookout for hardworking people who are less privileged. Sponsors are on the lookout for students who have done their best with the little they had in times past.
Presenting yourself as a hardworking person that is dedicated to greatness is a good reason to convince your sponsors that awarding you the scholarship will be a good investment.
5. Get personal and be original
Furthermore, when writing your scholarship essay, try to make it as personal and original as it can be. This is an advice from Kristina Ellis, the author of the book Confessions of a Scholarship Winner.
According to her, the sponsors want to know the real person applying for the scholarship from the essay you submit. There are several scholarship essay templates online. Copying from one of them only makes sure that your essay looks like the others. This isn't healthy for your scholarship application.
6. Submit all required documentation
It is very important that you attach copies of documents required by your sponsors. It is common for sponsors to ask for transcripts from your high school, test scores, a birth certificate, etc.
There is no point in submitting your application if you cannot attach a particular document required by your sponsor. Ensure that all sponsor required documents accompany your application.
Also take time to fill all required information. When filling out your application form, unless the information requested is not applicable to you, do not leave any column blank.
7. Include letters of recommendation
It is also important to get a letter of recommendation to accompany your scholarship application. It could be from a former teacher or any other person that has instructed you in an official capacity.
A good letter of recommendation highlighting why you deserve the scholarship award will increase your chances of being chosen.