If you need some motivation to take control of your finances and better your financial situation, learn from these people who have found their financial motivation.
Repair, don't replace! The next time something goes wrong with your clothing, take a few minutes to fix it, instead of tossing it. Your wallet will thank you!
There are many benefits to paying off your mortgage early, but if you don't do it right, you won't see savings. Take these steps to prepay your mortgage the right way.
Learn from people who knew how to save money. These money-saving ideas have been passed down from generation to generation and can still help you save today.
Overbuying is one of the primary causes of food waste and increased food bills. These simple steps can help you eliminate food waste so you can stop throwing your hard-earned cash in the trash.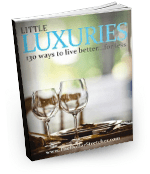 Subscribe to The Dollar Stretcher, our free twice-weekly newsletter aimed at helping you live better for less on the money you already have!
Subscribers get a copy of our ebook Little Luxuries: 130 Ways to Live Better...For Less for FREE!
In the market for a quality bike that fits into your tight budget? Use these guidelines to find the best bike for your needs at the best price.
Smart couples make their own prenuptial agreement before the wedding. And a prenup doesn't have to involve divorce. Instead, here are some issues to consider including that can help you avoid common marital money problems.
Line drying your clothing can save you quite a bit of money on your electric bill but leave your clothes feeling stiff. Our frugal readers share effective ways to line dry clothing without the stiffness.