Small Splurges That Won't Break Your Budget
Living a frugal lifestyle does not mean you cannot treat yourself on occasion. Just keep those treats within your budget. Here are several small splurges that won't break your budget.
Do you ever get tired of being frugal?
I know that you are financially savvy and budget conscious, but does pinching every penny sometimes get you down? Do you wish you could go crazy with your money without causing the financial ruin of all your carefully planned goals?
We've all been there. Yes, it is important to make smart money moves and plan out your budget. I think it is equally important to allow yourself some small splurges every once in awhile.
Here are some fun ways to get your splurge on without going broke.
Indulge your taste buds.
What's your favorite treat? Is it an incredibly expensive French dessert or a decadent dinner with loved ones?
Allow a little room in the budget for occasional treats. Savor them for the splurge they are.
Save up for a special garment.
Maybe you've always craved a genuine cashmere sweater or a classic trench coat.
Be savvy and consult several sources before plunking down your hard earned money. Pick pieces that will fit into your existing wardrobe and stand the test of time.
The internet is a great place to compare prices at hundreds of different sites. Don't forget to look for coupon codes and extra discounts.
Start living better for less.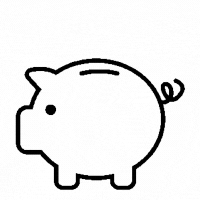 Subscribe to get money-saving content by email that can help you stretch your dollars further.
Twice each week you'll receive articles and tips that can help you free up and keep more of your hard-earned money, even on the tightest of budgets.
Subscribers receive a free copy of our eBook Little Luxuries: 130 Ways to Live Better for Less.
We respect your privacy. Unsubscribe at any time.
Create an inexpensive home spa.
Have you been longing for a new spa tub in your bathroom?
You can get the same effect for under $100 with an attachable, portable spa.
It plugs in and hooks over the side of your tub to create bubbles and jets with adjustable settings.
Look for it in home improvement and bath stores. Or do what I did and ask for one for a Christmas gift.
Redecorate.
Are the walls closing in? Do you think your home needs a $10,000 makeover but you have a $100 budget? You might be surprised at what you can accomplish on even the most limited budget. Think creatively and don't forget the power of paint. It can change the whole look and mood of a room. Try to repurpose your existing furniture in fun new ways.
Score a free meal out.
Are you tired of the same old slow cooker meal every Friday night? Mix it up by going out for free!
Many radio stations still give out coupons and certificates to local restaurants. Often you just have to call in at the right time to claim your prize.
Take a virtual tour.
Would you like to tour a famous museum or art gallery but can't leave home? Try a virtual tour. Many museums and galleries have them on their website and you can even listen to a guided tour if you choose.
Using your favorite search engine, type the name of the desired museum, virtual tour, or even the name of a famous work of art.
Pick up a new piece of furniture.
Perhaps furniture is your passion.
You feel you need a brand new TV stand to go with the flat screen television you were finally able to afford. The trouble is the price. A basic unit with two shelves and maybe some storage goes for about $300 and is often particleboard, or fake wood.
Look around your home or visit a used furniture store. I "discovered" a long, low bookshelf that I'd bought for $3 and repainted. It is stamped 1959 and very sturdy. It has three shelves in a contemporary style and fits our 45″ TV perfectly. Other options might be an ornate dresser of the right size, a nice buffet or even a coffee table.
Join a book swap.
Do you love to read, but hate the high prices of visiting your favorite bookstore? Indulge your passion for pennies by shopping at secondhand or thrift stores.
You can also join a paperback book swap by going online. You simply pay for the postage. The link is at PaperbackSwap.com.
Go thrift store shopping.
What about the thrill of shopping itself? You may have trained yourself to stay away from the mall, or cut up all your department store credit cards, but sometimes the urge to shop is overwhelming.
Before you totally blow your budget, think about where your money will go the farthest. Try thrift store shopping. You may be surprised at the quality finds and the great bargains you uncover. In fact, you may become addicted to the deals! Your ten or twenty dollars will go much, much further here than at the mall.
Saving money doesn't have to become depressing. By allowing yourself some small splurges every now and then, you will remain focused on sticking to your long-term financial plan and making your budget work.
About the Author
Shaunna Privratsky became an expert in personal finance out of necessity. Between writing, reading and gardening, she is always on the lookout for bargains. Please sign up for her free newsletters at The Discount Diva.