7 Places to Find Free or Cheap Books and Audiobooks
Has your love of reading outgrown your budget? Go beyond the library and consider these places to find free and almost free books and audiobooks to satisfy your book obsession.
When it comes to pastimes, reading is not a particularly expensive hobby, especially when compared to say golf or skiing. Nonetheless, if you're an avid reader or audio book listener, you can still incur some decent-sized bills.
There is an obvious solution, namely the library. When it comes to free books, the library can't be beat. However, anyone who has placed a hold on the latest bestseller, only to learn that you are number 115 in the queue, knows that there has to be another way. Luckily, there is!
1. The Overdrive App
If your library participates in this service (and many do), you can borrow ebooks, audiobooks, and videos from your library using the app and your library card.
The great thing about this service is that if you do have to place a hold on a title, it will be automatically checked out to you when it becomes available. (This is assuming you haven't reached your hold limit. If you have, you'll get an email notifying you that you have a set amount of time to return another book in order to check out this title.)
To learn more, go to Overdrive.com.
Start living better for less.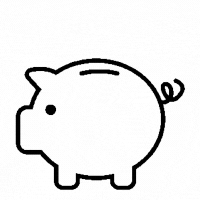 Subscribe to get money-saving content by email that can help you stretch your dollars further.
Twice each week you'll receive articles and tips that can help you free up and keep more of your hard-earned money, even on the tightest of budgets.
Subscribers receive a free copy of our eBook Little Luxuries: 130 Ways to Live Better for Less.
We respect your privacy. Unsubscribe at any time.
2. Kindle First Books
Are you an Amazon Prime
member? If so, did you know that your account comes with more than free shipping?
At the beginning of each month, editors pick six different books and you can select one to read for free. The books are all new releases, so you'll be reading the latest and greatest. While these are called Kindle First Books, you don't need a Kindle to read them. You can read them using the free Kindle app, which can be downloaded onto your computer, phone, tablet, or iPad. (Once you're signed in, the app syncs with all of your devices, so you'll never lose your place even if you switch back and forth between devices.)
3. Audible Channels
You can buy audiobooks from Audible using credits, or if you're an Amazon Prime
 member, you can access audiobooks for free.
Download the Audible app. Then go to Channels for Prime. Now go to Audiobook Channels. You'll find a wide selection of books, including a category called For All Generations, which has a nice selection of children's books. The other channels are Editor's Choice, Follow the Clues, Celebrity Voices Classic Stories, Truly Criminal, You & Improved, Better Than the Movie, Get Hooked Series Starters, and Worlds Away Sci-Fi Classics.
4. LibriVox
These are free public domain audiobooks read by volunteers from around the world. Because the narrators are volunteers, the narration of some books is better than others, but that doesn't mean you can't find some wonderful books on here. Sometimes it just takes a little nosing around.
If you find a book you like and you have a choice of narrators, do a quick internet search, and you're almost guaranteed to come across reviews discussing the different narrators. People are passionate about their favorite narrators!
Visit Librivox.org.
5. Free Little Libraries
Have you been walking or driving along and seen a little house on a pole filled with books? These are free little libraries where you can give a book and get a book. Currently, there are more than 50,000 registered free little libraries worldwide. While it is fun to just stumble across one, you can also check to see if there is one near you.
Go to LittleFreeLibrary.org.
6. Braille and Audio Reading Download (BARD)
The National Library Service offers a free service for persons who are unable to read or use standard printed material because of visual or physical disabilities. The service is open to all U.S. citizens, domestic and abroad.
For more information, go to Loc.gov.
7. Unexpected Places
Does your church or place of worship have a library? Many do and are happy for their congregation to check out books.
If you're traveling, see if your hotel or cruise ship has a library or reading room. Even if they don't, many times they have a shelf where guests can leave a book/take a book.
Many office break rooms have a similar spot. If there isn't one at your job, start one (with permission, of course). I've even seen doctor's offices or physical therapist's offices where patients and staff leave free books for each other in the waiting area. After all, reading is fun, no matter where you are!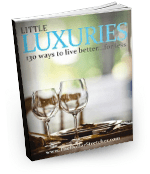 Subscribe to The Dollar Stretcher, our free twice-weekly newsletter aimed at helping you live better for less on the money you already have!
Subscribers get a copy of our ebook Little Luxuries: 130 Ways to Live Better...For Less for FREE!