A Financial To Do List for Engaged Couples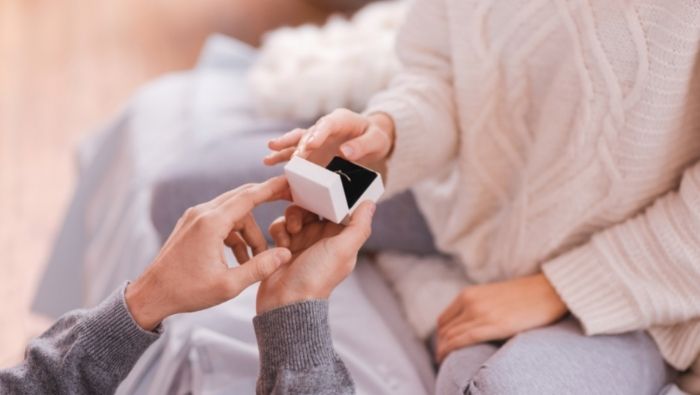 Don't let finances become a stressor on your marriage. This financial to do list for engaged couples can help you reach both money and marital bliss.
The ring is on her finger, and the wedding date is set. You are officially engaged.
Now what?
Your financial lives are setting up before you, and you know that you need a plan. Your future will include the wedding, new homes, vacations, possibly advanced degrees, new jobs, and maybe even kids one day. These major financial moments in your lives require planning.
So how do you go about nurturing the beginning of your financial marriage? Start with this financial to do list for engaged couples.
1. Figure Out Your Goals
One of the first items on your marital financial to do list should be a conversation about goals. It may even help to create a "goals journal" for both of you to share where you write down goals you make together and keep track of the steps you're taking towards achieving those goals. You can use this journal to write in updates together and spark future conversations.
However you do it, make sure you talk about your goals with some examples being kids, possible future job changes, travel and vacation plans, retirement, and self-growth. Be honest and try to cover as many topics as you can.
Once you get your goals set up, try to attach dollars to each goal. How much will it cost to take those vacations? How much will it cost to save for that new car? By doing a little research and attaching possible costs to your goals, it's possible to begin nailing down your two-person plan of action for reaching your goals.
Start living better for less.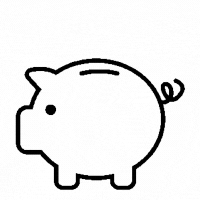 Subscribe to get money-saving content by email that can help you stretch your dollars further.
Twice each week you'll receive articles and tips that can help you free up and keep more of your hard-earned money, even on the tightest of budgets.
Subscribers receive a free copy of our eBook Little Luxuries: 130 Ways to Live Better for Less.
We respect your privacy. Unsubscribe at any time.
2. Budget and Save for the Wedding
If you have the date set, now's the time to set the budget for how much you want to spend. Savemillions.com has a fantastic template for a pretty thorough wedding budget, and it's a great way to break down the costs and keep everything in line with how much you want to spend.
Make sure you talk to each other about how much you can spend, and what each of you considers a priority for the big day. And do your research in advance, so you can find the best prices.
3. Talk about Things That Could Impact Your Financial Future
Do both of you want kids? How about your careers? What about a new home? And retirement? Life insurance? These are the kinds of things that will definitely impact your financial future together. Brainstorm possible things that will impact your lives and how both of you propose to deal with those kinds of situations. From kids to a PhD, there are all kinds of things that can come up, and you both can start early to figure out a possible plan for those scenarios. Review the expenses that potential impacts could cause, and see if you can determine how these expenses will impact your regular budget. Discuss a contingency plan that you both can live with, so you can weather future possible road bumps.
4. Make a Preliminary Household Budget
When two households become one, many of the bills will also go from two to one.
Begin laying out a preliminary household budget for payments and expenses each month, so there are no surprises after the big day. Go through each others' incomes, debt payments, and living expenses to determine how the incomes will be allocated in different categories.
Determine who will manage the household money and how it will be done.
5. Create Some Spending Rules
Many couples create spending rules so there are no surprises.
Maybe they make all purchases over a certain amount together, or maybe they must talk about big purchases before they are made. Maybe they make holiday budgets together, or maybe they allot certain amounts for discretionary spending.
Whatever the case, consider talking with your soon-to-be spouse about spending rules and then set some up for both of you. If there are rules, then often that makes unexpected expenses less likely to happen. It also tends to keep you both focused on your goals.
As you begin your new life together, don't forget about the financial part of marriage, too. Talking through the above topics is a good start towards open financial discussions.
You and your future spouse can do your own research and homework on expenses, goals, and plans. Some couples find that they don't have the background or time to do all the research and planning themselves. They hire a financial planner or work with a software package that guides them through the process. Typically, the planner or software will have already done the research, so the couple just needs to make decisions and plans.
Remember that finances are often a difficult part of marriage. Hopefully with conversation and advance planning, you and your future spouse can reach both financial and marital bliss.