3 Tactics That Can Help You Stop Robbing Peter to Pay Paul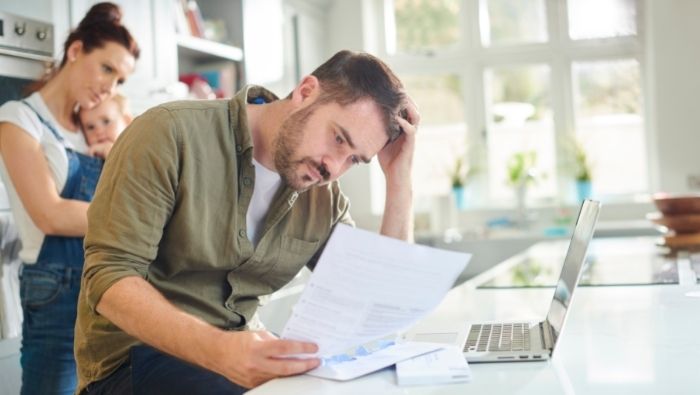 Each month you use one form of debt to make payment on another or to pay a monthly bill. Try one or more of these strategies to stop robbing Peter to pay Paul.
Dear Gary,
My husband and I are trying to regain control of our finances and become "current" on our bills and pay them on time. But we can't seem to get out of the "red" because we find ourselves "robbing Peter to pay Paul". Do you have any suggestions?
Thanks,
Mia G.
I've received a number of emails from people struggling to pull themselves out of debt, or just needing advice on how to get to a point where they have more money coming in each month than going out. You can read a few of my responses to these emails here:
But sometimes I think it can be helpful to hear from others who were struggling financially and found a way out. Below, discover the tactics used by three different Dollar Stretcher readers to get their finances turned around. Maybe their advice and experiences can help you improve your financial situation.
1. The Envelope System
The envelope system I use works great for us, but it did take 2 or 3 months to get it working correctly. I took a very close look at all of our bills and how much we spent for each budget category per week. I then made an envelope for each category.
Each week when my husband gets paid, we cash his check and "pay" the envelopes. Then when the bills are due, money should be in the envelope to pay it. Example: We have envelopes for the phone bill, electric bill, cable bill, doctor bills, credit card bill, Christmas, car insurance, etc. I figure how much our insurance is for the year and divide that amount by 12 and "pay" the auto insurance envelope monthly (I round up the amount to the next $5 increment to keep it easy). When the bill comes, I put the cash in the bank and pay it. It's nice to have that extra "rounded money" left over at the end of the year, too! It comes in handy at Christmas. Same story for every expense.
The credit card bill is a little different because the amount varies month to month. We pay the balance in full every month. So every time we charge something,  we put the cash in the envelope. That way, we have the money to pay the bill in full when it comes.
I also have an envelope for Miscellaneous. We all know that no matter how well we plan, there are always unexpected expenses. It took a while to get this working because you are having to pay last month's bills while you're starting next month's bills with your envelope system. Once we finally got it working, we've not had any more problems having money to pay bills.
Lynne
We can help you gain control of your finances and live better...for less.
Subscribe to Financial Independence, our daily email newsletter. It doesn't cost anything. And, it could make a huge difference in the way you live! Subscribers get Are You Heading for Debt Trouble? A Simple Checklist and What You Can Do About It for FREE!
Start your journey to financial independence.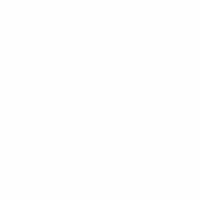 Subscribe to get money-saving content by email each day aimed at helping you live better for less, get better with money, and fix your finances so you can achieve financial independence.
Since one of the biggest hurdles to achieving financial independence is debt, subscribers get a copy of Do You Have Too Much Debt? A Checklist and Solutions for FREE!
We respect your privacy. Unsubscribe at any time.
2. Pay Off Lowest Balance First
Most financial "gurus" say you should pay off the credit card with the highest interest rate. I found that for me, it was better to pay off the credit card with the lowest balance first (also known as the 'Snowball" method).
There were two reasons I found that this worked better for me:
I was used to paying a certain amount on the credit cards and it didn't matter what the interest rates were.
When I paid off the lowest balance credit card using as much "extra" money as I could each month plus the regular amount of payment, I was actually able to see my debt lower over a shorter period of time.
When I got the lowest balance credit card paid off, I then applied all the "extra" money that I had applied to first credit card, plus the regular amount I had been paying to the second lowest balance credit card and so on. This is what worked for me.
Judi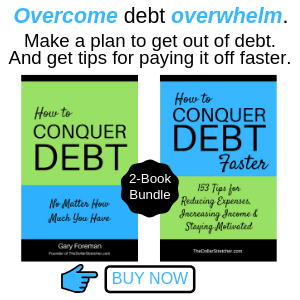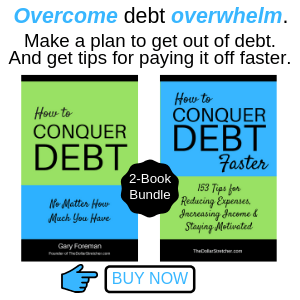 3. Get Credit Counseling
My husband and I were in the same boat about twelve years ago and boat was sinking pretty fast. We first called a financial planner who directed us to the local office of Consumer Credit Counseling.
We met with them and were required to turn over all our credit cards to them, which they cut up. We signed a contract to agree to work with them to get ourselves out of debt in exchange for them contacting our creditors and arranging lower payments for us so we could manage the monthly payments.
Instead of paying our creditors directly, we had to pay the counseling service the total sum due to all our creditors each month, by cashier's check or money order, no personal checks allowed. They then doled out the appropriate amounts to each of our creditors. I believe this service was free as well. This was a real lifesaver for us and helped us get back on track again and manage our finances much better. We couldn't believe how irresponsible we had been.
Now, twelve years later, we have a few credit cards, but are keenly aware of where we are credit wise, and pull the plug on ourselves when we see we may be getting out of line.
Brenda
There is no "one-size-fits-all" solution for financial problems. You may have to try a few of these methods to see what might suit your situation best or explore some of the options we have recommended to other readers (see the links at the top of this article). But one thing everyone must do is to take action. Ignoring the problem definitely won't help it go away.
About the Author
Gary Foreman is a former financial planner and purchasing manager who founded The Dollar Stretcher.com website and newsletters in 1996. He's the author of How to Conquer Debt No Matter How Much You Have and he's been featured in MSN Money, Yahoo Finance, Fox Business, The Nightly Business Report, US News Money, Credit.com and CreditCards.com.
Let us help you achieve your financial goals.
Subscribe to Financial Independence, our daily email newsletter. It doesn't cost anything. And, it could make a huge difference in the way you live!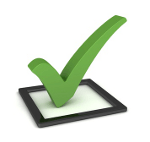 Subscribers get Are You Heading for Debt Trouble? A Simple Checklist and What You Can Do About It for FREE!