Radical Cost Cutting for Surviving Financially Tough Times
Is your budget in need of some radical cost cutting? Use these tips to get through and survive financially tough times.
Dear Dollar Stretcher,
We are in an extremely tight budget situation because of higher prices, job loss for my husband, and raising a family. It is expensive for me to go to work and would mean a radical lifestyle change. Probably couldn't find a job now anyhow. I don't think that throwing more money at the problem is the answer.
I am sure there are readers out there who have lived through some tight times. I am ready for some radical ideas on how to cut our costs even farther than we already have. Can your readers help out?
Ann
Radical Cost Cutting Tips for Surviving Tough Times
Our frugal readers had a lot of money-saving tips to share for cutting a tight budget even further. Some of their radical tips are sure to help you cut your budget just a little bit more.
Start With Your Biggest Budget Categories
Because each family's situation is unique, it's hard to say what specific "radical" steps will save you the most money without knowing the details of your finances. What I would suggest as an all-purpose first step is to keep track of your expenses for at least a month. Total them up and sort them into categories, such as groceries, utilities, transportation, and so on. This will let you see which areas of your budget are eating up the largest share of your income.
Then you can focus your cost-cutting strategies on these areas. Try looking through the articles here on The Dollar Stretcher website. There are a lot of tips for cutting costs in just about every conceivable area.
Finally, always keep your eye out for a better deal. Even if Walmart has always offered the best deal in the past, there's no guarantee it will continue to do so. So whenever and wherever you shop, compare prices with what you're used to paying and be prepared to switch if you find a better deal somewhere else. Keeping a "price book" in which you record the prices of various items at various stores helps immensely.
Amy
Start living better for less.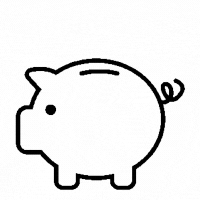 Subscribe to get money-saving content by email that can help you stretch your dollars further.
Twice each week you'll receive articles and tips that can help you free up and keep more of your hard-earned money, even on the tightest of budgets.
Subscribers receive a free copy of our eBook Little Luxuries: 130 Ways to Live Better for Less.
We respect your privacy. Unsubscribe at any time.
Really Distinguish Between Wants and Needs
When we were going through some really rough times, I sat down with my shopping list and did some serious prioritizing. I sorted it into two new lists: Wants and Needs. Ten years ago, when my husband and I married, we made very little money, and I managed to feed both of us for two weeks on $50 to $60. That was all we had, and we made it work.
Ten years and one child later, though, our grocery bill every two weeks was nearing $250. When I sat down and really evaluated my list, I noticed that many things we had once considered "wants" we now considered "needs." I found I cut my shopping list by almost 2/3 when I did that.
However, to avoid total shopping shock, I did allow myself a couple of the wants back on the list. That saved time meant more time with the kids (two now) and was worth a few dollars if we had it!
Colleen S.
Been There, Done That
My husband was laid off last year, and it was very scary. There was no work in my area, so I couldn't get a job, and it was months before he found work. Here are some options. I've used almost all.
Take time every day to search the internet for ways to save.
Consume less. Don't by any impulse purchases, whether they are bargains or not. If you don't need it right now, don't buy it. It isn't a bargain if you don't need it. Instead, it's a money vacuum. (See also: 9 Costly Mistakes Many Bargain Shoppers Make.)
Modify your meals. Most Americans snack between meals and eat too much. So reduce or eliminate most snacks. Learn to eat less and don't cater to every member of your family. If someone doesn't like peas or ham, that's fine. That person has a choice to eat or not eat.
Eliminate extras. Cable TV, land line phones, dance lessons, band trips, memberships in most things, etc. are not necessities. You can always rejoin later. (See When There's No Money Left for Extras.)
No more soda or beer. As minor as this is, it's amazing how much money you will save by drinking water instead. If this will be a fighting point in your family, go for a reduction. (See Simple Beverage Savings That Can Reduce the Grocery Budget.
Quit smoking. In a year, you'll have enough to go on a vacation if you're currently a pack-a-day smoker.
Garden. You can get an empty frosting bucket from a bakery (even at Walmart) for free. Poke holes in the bottom, put in some rocks for drainage, and fill with soil. Plant some plants or seeds of things you will eat or use. Tomatoes, cucumbers, green beans and snap peas all grow in these things. (See Inexpensive French Intensive Gardening.)
Abandon the disposable lifestyle. (See Eliminate Disposables and Cut Costs.)
Diane
Win the Grocery Game
We cut our grocery spending dramatically by combining manufacturer's coupons with store sales. That way, when a product goes on sale and you have a coupon, you stock up on the product.
I get many items for free and have gotten our grocery spending for a family of four down to about $100 a week, from $150. And that includes all household maintenance, personal care items, and diapers as well.
Elizabeth
7 Radical Cost Cutters
These are things that my family of five has been doing for several years.
To the extent possible, buy everything in bulk or by the case, not individually.
Use less electricity. Learn to walk around your home in darkness. It's not that hard! Learn to do things with less light or even in the dark. Eat with less light, go to the bathroom at night without turning on light, shower with less/no light. Congregate in one room. Don't have lights on in four rooms if you can all be in one room. Don't turn on lights as soon as it starts to get dim. Wait until you truly can't see what you're doing before turning on a light. The only exception would be for reading/writing. (See 12 Energy-Saving Tips for Your Apartment.)
Conserve/reuse water. When showering/bathing, plug the tub and reuse the water for watering plants/gardens and flushing toilets. This will save a huge amount of water and money and requires little effort. Wait to run garbage disposal until you have fruit/veggies to wash/rinse or are draining sink after washing dishes. (See 21 Ways to Save Water and Money.)
Drive less. For example, plan to buy groceries when you need to go to doctor's appointment. Ride your bike or walk when possible. Any time when you don't need to carry something large, walk or bike if distance is reasonable. (See Simple Ways to Save on Gas: Tips from an Oil Executive.)
Eat at home only.
Don't waste money on junk food.
Marcie
Put on the Walking Shoes
We've had some pretty tight times in the past. During one time after an out of province move for a job that didn't work out and then a move right back into the home we started from (this time with no job), we had to get radical. Our first course of action was to get rid of the vehicle. Not too difficult since our family van had "bit the dust" during the move. We simply went without a vehicle for one year. (See Could You Be a One Car Family?.)
That one radical move helped us significantly recover. I walked with the children to activities when possible. We did without the weekly lessons because it was too far to walk with four little kids. I went grocery shopping only twice a month. I walked there and took a cab back. We saved not only on insurance, gasoline and maintenance, but we saved an unexpected amount on not being able to go through drive-thrus for a little treat.
All in all, we made huge strides ahead that year we went without a vehicle.
Jasmine in BC
There's Always More that Can Be Done
The bad news is that saving money takes lots of patience and effort. The good news is that most people haven't explored all of their options.
Is working completely out? I have worked 25 years as a piano teacher in my own home. There was a time that I wondered if such a menial salary would be worth my college education, but it has really paid off! I enjoy what I do and can work my own hours. I don't have to worry about forced retirement. I have saved much over the years on childcare, gas, car maintenance, and have been able to deduct things on my taxes that I could also have for personal use. Do you have special talents or skills? What about jobs that young people normally do such as babysitting or a paper route? Can you work a few hours when your husband is off?
People who don't work outside the home generally have more time to use cost-saving ideas than those who are busy to the gills. When my husband faced unemployment, I decided to find all I could about gardening. I found that organic gardening was not only safer but also much cheaper than using chemicals. I got all of my information online. Through the years, I have saved a great deal on food. I also go pick wild berries in the summer that I know are safe. Do you have farms near by where you can pick veggies or berries in the summer? Check the want ads.
Learn a skill where you have little to lose but time. My husband learned how to cut hair. My first haircut took 45 minutes and was not perfect but he got faster and better and hair grows back. You need very little equipment for that.
What can you do without? Can you at least give it a six-month sabbatical? We decided to give up cable TV when my husband was unemployed.
Lastly, plan your shopping for once a week and plan out your route. You will spend less time shopping over all and save on gas. (I go to the library and bank on this day as well). Consider all the different places you can get what you need. Drug stores aren't really known for their food items and so often have unadvertised sales on food. Dollar or discount stores are often in the same strip malls or area as the grocery stores. Make sure to regularly check them out. Also, before buying a large costly item, check the want ads. Around here, people have garage sales all year long.
Mary in WA
Let us help you achieve your financial goals.
Subscribe to Financial Independence, our daily email newsletter. It doesn't cost anything. And, it could make a huge difference in the way you live!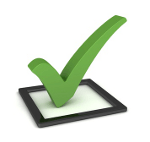 Subscribers get Are You Heading for Debt Trouble? A Simple Checklist and What You Can Do About It for FREE!