Simple Beverage Savings That Can Reduce the Grocery Budget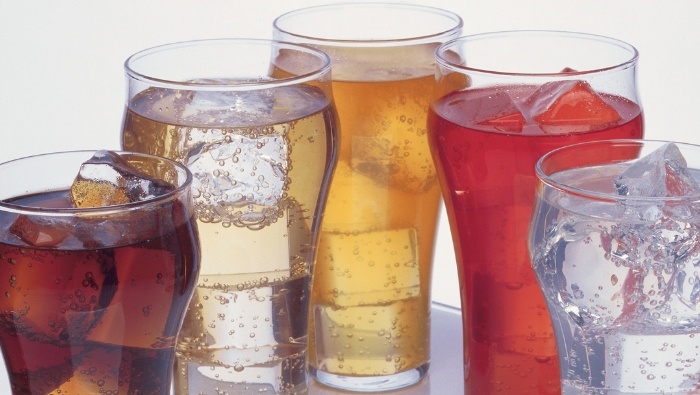 We all need to stay hydrated, but it does not have to be at the expense of our grocery budget or our taste buds. Keep your family from drowning your food budget with these 8 ways to cut beverage costs without sacrificing taste.
There's water, water everywhere and not a drop to drink. At least, that is what my children say as they look in our fridge for something to drink. I always have lots of bottles of cold, sparkling water on hand, but they prefer soft drinks, juice boxes, Gatorade, Hawaiian Punch, flavored milk like chocolate and strawberry, and sports drinks. They're all enjoyable, except the price.
8 Simple Beverage Savings
After another sky-high grocery bill, I decided to take action and lower our "drinking" costs. There are several ways that I found to reduce it, without sacrificing taste.
1. Milk
Milk prices are enough to make even the cows bellow. Regular white milk runs $3 to $4 a gallon, while flavored milk adds at least $1. I discovered that buying the chocolate and strawberry powders that you add to the white milk saved us in the long run. Plus, I was able to use coupons on the cans, saving even more. My twelve-year-old says it tastes better than the pre-mixed flavored milk.
2. Juice
Frozen concentrated juice is healthier than punch, and costs two-thirds less. All I do is get a can out the night before, put it in the fridge to thaw, and then add water the next morning. I use a fancy pitcher that the kids like to grab when they want a fruity drink.
Start living better for less.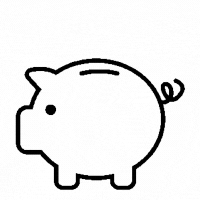 Subscribe to get money-saving content by email that can help you stretch your dollars further.
Twice each week you'll receive articles and tips that can help you free up and keep more of your hard-earned money, even on the tightest of budgets.
Subscribers receive a free copy of our eBook Little Luxuries: 130 Ways to Live Better for Less.
We respect your privacy. Unsubscribe at any time.
3. Sports Drinks
Gatorade is another favorite, but spendy drink. A pack of individual bottles cost anywhere from $4.50 up to $13 depending on the size and number of bottles. In a different aisle than the bottled drinks, I found Gatorade bottles for 55 cents each.
4. Soda
Canned soda pop can deflate your budget. They've skyrocketed in recent years. And the larger cans often get wasted. My children only drink about half, and then leave the rest sitting around. I countered by buying small pop bottles on sale and then refilling them from the larger bottles. The kid-sized bottles have just the right amount, so I don't pour my money down the drain anymore. Even so, soda is an expensive treat in our house.
5. Hot Chocolate
As the weather turns chilly, hot chocolate is a favorite. Yet the pouches disappear faster than I can buy them. I discovered a giant, family-size canister in the over-sized aisle for less than $6. I estimate that I have already saved $7 in one month on hot cocoa. There is a convenient scoop included, so it is still easy to measure the right amount.
6. Kool-Aid
Don't forget the old stand-by, Kool-Aid. The last time I counted, there were seventeen varieties. It is actually cheaper to buy the pre-sweetened kind since it is all too easy to add too much sugar.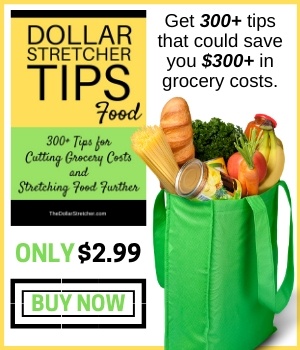 7. Coffee
My kids are way too young for coffee, but I thought I would include some tips for the grown-ups. I had lots of coupons for Folgers coffee, any size, so I bought lots of tiny cans, and then put them into a larger, airtight container. I have also bought the "bricks" that are about half the price. You simply cut them open and put them into a container. Another hint is to buy the cheapest off-brand since all coffee is essentially the same. You can experiment with flavored coffee as well for different taste sensations.
8. Water
Last but not least, nothing beats good old water. You can spend lots of money on specialty-bottled water, or you can "make" your own. If you don't like the taste of your tap water, you can buy water filter pitchers like Brita. You leave it in the fridge so it is nice and cold. You can also install a filter directly on your faucet.
These are some different ways to save money on beverages. Young or old, we all need to stay hydrated. How you choose to do it can save a bundle on your budget. Here's to you!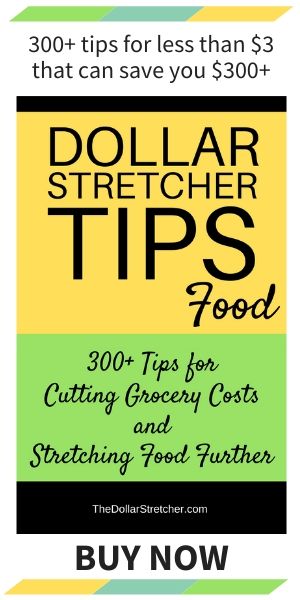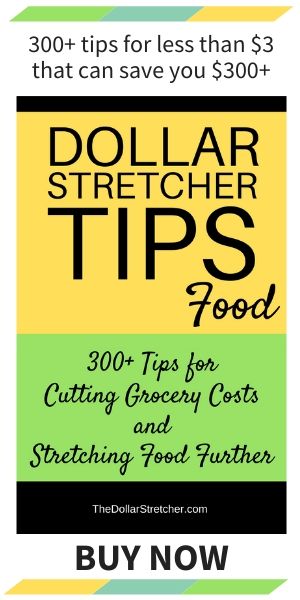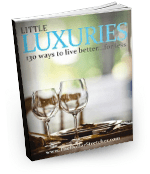 Subscribe to The Dollar Stretcher, our free twice-weekly newsletter aimed at helping you live better for less on the money you already have!
Subscribers get a copy of our ebook Little Luxuries: 130 Ways to Live Better...For Less for FREE!