How to Save When Packing for a Long Distance Move
You've done your homework and found the least expensive reliable moving company to move your family cross-country. Don't stop there with the savings! Use these tips to get considerable savings on your packing supplies.
Moving, especially long-distance moving, can be cost prohibitive, but there are ways to trim these costs, even if you decide to go with a professional moving company. Doing the packing yourself can save you hundreds of dollars, but those savings easily chip away if you purchase packing supplies that you could have gotten for free.
Organize and Purge
Separate as many of your belongings as you can into four piles: sell, donate, dispose, and soft filler items that can be used as packing material such as towels, blankets, pillows, and clothes. Pack what you won't need until after your move with the materials you already have.
Organize your items to take up less room. For example, put smaller purses inside of larger ones, and put your socks inside of your shoe boxes to save space and protect your shoes during the move.
Determine How Much Packing Material You Need
After you've completed this initial organization, you should have a good inventory of what you are moving. Do your best to determine how much additional packing materials you need.
You're better off overestimating than underestimating so you don't have to track down even more supplies later.
Make Time to Track Down Free Packing Materials
Call retail outlets starting with clothing and department stores and ask if you may have their used boxes. Tell them about your move and that you're looking to save money and reuse available recycling materials as a conscientious steward of the environment. Just because they say yes, doesn't mean they'll have boxes readily available for you at any time. Ask when and where they recycle, and record the days, times, and location.
While most people will congratulate you for your ingenuity, some store managers may be rude. Don't let it bother you. Remember you are helping them as well, recycling used materials they are done with. If they'd rather dispose of their recycling themselves, be ready to move on. There are plenty of retail outlets that will be helpful.
Start living better for less.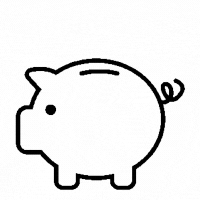 Subscribe to get money-saving content by email that can help you stretch your dollars further.
Twice each week you'll receive articles and tips that can help you free up and keep more of your hard-earned money, even on the tightest of budgets.
Subscribers receive a free copy of our eBook Little Luxuries: 130 Ways to Live Better for Less.
We respect your privacy. Unsubscribe at any time.
Choose Ideal Moving Boxes
Ideally, you want boxes roughly the same size for easy stacking with some smaller ones for the really heavy things. (Books are heavy and are easier to move in smaller boxes.) When looking for medium-sized boxes, I had the best luck at Old Navy. Be cautious when getting boxes from food retail outlets because food residue could attract bugs or even stain your belongings.
Wardrobe boxes with a rod across the top make packing your hanging clothes a breeze. They can also be useful for bulky items like golf clubs and lamps. I found wardrobe boxes at Nordstrom, Men's Wearhouse, and bridal dress shops.
You may have pictures or mirrors to move. These are the most difficult types of items to find boxes for, but places to ask for large, thin boxes are World Market,  and art stores like Blick.
U-Haul and other moving companies give away used boxes at their warehouses and can fill in the gaps of the types of boxes you need. If you live in an apartment or condominium building, ask your super, leasing agent, or landlord to let residents moving in know that you are looking for boxes and to save their used ones for you. Be flexible and timely with pick up.
Try These Sources for Free Packing Filler
Though you already have your pile of soft filler belongings, you'll almost certainly need more packing materials. Call furniture stores to ask for their packing materials. While many furniture stores have warehouses where they themselves reuse their packing materials, I had excellent luck at West Elm, where I got two car loads full of Styrofoam, packing peanuts, cushioned paper, and other padding materials that were ideal for packing breakable items.
Pass It On
Finally, remember to pay it forward, and after you've unpacked at your final destination, post your moving boxes on community bulletin boards and local online secondhand platforms (websites and apps) to help others save money during their move.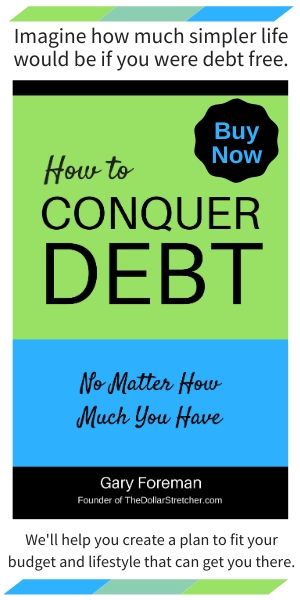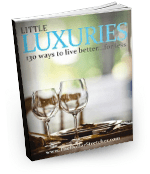 Subscribe to The Dollar Stretcher, our free twice-weekly newsletter aimed at helping you live better for less on the money you already have!
Subscribers get a copy of our ebook Little Luxuries: 130 Ways to Live Better...For Less for FREE!