DIY Home Repairs When You Can't Afford a Pro
So you're considering fixing the problem yourself because you don't think you can afford a pro. Use these guidelines to determine if a DIY home repair will save you money or just end up costing you even more.
Dear Gary,
We've got water on the basement floor that came from the gas water heater. We two ladies don't know what to do and whether we must have a plumber, which we can ill afford. We're willing to make adjustments or simple repairs and would surely appreciate some guidance. Thanks so much for whatever you can suggest.
Dee
Most homeowners have found themselves in Dee's position. As an avid do-it-yourselfer, I can relate to Dee's dilemma. The trick is to get enough information to make a good decision before you spend a lot of time and money.
Determine the cause of the problem
Dee will want to begin by trying to find out what's causing the problem. In this case, what's the source of the leak?
She could start by looking at the water heater and the floor. Where specifically does she see water? On the tank? Near the valve or drain? Is it all over the floor? Or limited to one area?
Start living better for less.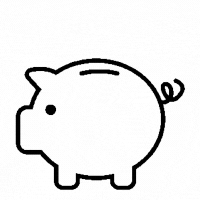 Subscribe to get money-saving content by email that can help you stretch your dollars further.
Twice each week you'll receive articles and tips that can help you free up and keep more of your hard-earned money, even on the tightest of budgets.
Subscribers receive a free copy of our eBook Little Luxuries: 130 Ways to Live Better for Less.
We respect your privacy. Unsubscribe at any time.
Research the problem
After Dee has checked the 'crime scene' it's time to do some research. In most cases she'll need to learn more about the appliance that's broken.
Begin with an internet search for the problem. In this case I'd try 'leaky water heater' or something similar. It's likely that Dee will find a how-to that shows step-by-step what she'd need to do to accomplish the repair.
There are also sites specifically for home repair/improvement. Two of my favorites are PopularMechanics.com and RepairClinic.com. Both include a good library of home repair topics.
Also ask friends and neighbors who have some do-it-yourself experience. Generally they're willing to share because others have helped them in similar circumstances.
Dee can also explore the library. Most will have some guides to home repair projects. Don't be put off by older sources. Many old troubleshooting techniques are still valid.
In Dee's case, it's probably one of three things. The drain or temperature and pressure (T&P) valve could be leaking. It could be condensation on the outside of the tank. Or the tank itself has rusted through and is leaking.
How did I know that? The search feature on PopularMechanics.com led me to an article on water heaters. All I had to do was enter "water heater leaks".
Armed with the additional information Dee will be able to look at the symptoms with new understanding. She'll probably have enough information to guess what's causing the leak.
Decide if this is a repair you can actually perform
Next, she'll need to determine what it takes to stop the leak. More research may be required. She wants to know how the specific repair is made.
Once she has an idea of how to fix it, she'll need to decide if she's up it. How tough is the job? Has she done anything similar? Does she have the necessary tools? If not, can she borrow or must she buy them? If she runs into trouble, is there a knowledgeable friend that could help bail her out?
Don't forget to check how accessible the repair is. Many a do-it-yourselfer has taken apart three things to get to the one that really needs replacing!
If Dee wants to attempt the repair she should make sure that she understands any physical dangers involved. Electrocution or scalding shouldn't be part of a home repair! She'll also need to decide what would cause her to give up mid-project and call in a professional.
Consider the parts and tools you will need
Before beginning, find sources for any needed parts. She doesn't want to find out too late that she can't get a replacement part. Often the same place that you'd call for a service person also sells parts. There are also online sources, but you might have to wait for days before the part arrives.
Dee will want to accumulate a few basic tools. She'll find that many simple home repairs only require common tools. If she faces a job that does require specialty tools, she might want to rethink tackling it herself. Special purpose tools are often expensive. They're also a warning sign of potential difficulty.
Now decide if you should pay a professional
Even if she goes to a professional at this point, she still is much more knowledgeable about the repair and less likely to be ripped off.
Before she agrees to a service call, there's one more question to answer. Is the appliance worth repairing? RepairClinic.com suggests that if a repair is likely to cost more than 50% of an appliance that's more than 6 or 7 years old, it might be better to simply replace it. Obviously, that's a generality. But, it's certainly something to consider before you have a repair technician come out and pay for a service call.
Can Dee repair her water heater? It probably depends on where the leak is coming from. But a little work before calling a plumber could help her make a dollar-wise decision.