Basic Tools Every Frugal Homeowner Should Own
Being prepared to handle basic home maintenance tasks is a wise way to save money. Here are the basic tools every frugal homeowner needs to be prepared.
Dear Dollar Stretcher,
My daughter is newly married and just bought her first home with her husband. I'd like to get them some basic tools as a house-warming gift that they can have on hand to do small home maintenance jobs as necessary. I myself do not own a tool kit (I probably should for the very same reason), so I am not sure what they would need outside of a few screwdrivers and a hammer.
Are there any handy men or women who can give me advice? I am sure if I ask at one of the big hardware stores they may try to over-sell me.
And does anyone know of any good DIY books or websites that explain the simple home maintenance tasks all of us homeowners should know how to do to save money? Thanks!
Lou Anne
Look for Quality Tools
My basic tool set consists of a light and a heavy hammer, a 25′ tape measure, screwdrivers, a set of adjustable wrenches, and a rubber mallet. I keep these in a tool box. I also hung an inexpensive tool rack in my garage so I can grab the tools I use most often without getting out the tool box.
Other handy tools include a toilet auger and plunger, a tool to remove clogged hair from drains, and a nail set (to push nails level with the surface). A vise grip and a file are also very useful, as is a sharpening stone to be used on knives, scissors, and other cutting tools. No doubt other tools will be needed as time goes by, so a large tool box that can accommodate other tools is a good idea.
I have seen some tool box kits filled with tools, but I don't know about the quality. Tools will last a lifetime if the quality is good. All my hammers and screwdrivers are over 40 years old, and they work fine.
Barbara
Household Tools I Use Most
I would get a decent measuring tape (16′ or more), needle-nose and regular pliers, a screwdriver with interchangeable tips, a socket set, an electric drill and a few bits, a good hammer, a few crescent wrenches, an Allen wrench set, and a level. That should be a good enough start.
If you want to go further, pick up a wire cutter/stripper, a couple of pipe wrenches, and a staple gun and staples. I'm a single woman and these are the tools that I use the most.
Deb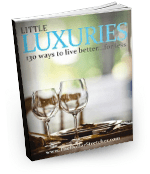 Subscribe to The Dollar Stretcher, our free twice-weekly newsletter aimed at helping you live better for less on the money you already have!
Subscribers get a copy of our ebook Little Luxuries: 130 Ways to Live Better...For Less for FREE!
Black & Decker Manuals Are Useful
When my wife and I bought our first home, one of the first things I bought was a set of 18 volt battery-powered tools. The drill and portable light have been the most useful, and I use them every week. A decent set of drill and screw bits will be very useful as well.
My next most useful tools are a dremel-type rotary tool, a set of sockets and a ratchet, and a set of adjustable wrenches.
For DIY books, I favor the Black & Decker manuals. They have them on a variety of topics, and the books are usually very well done with good pictures and text. If you don't have to have the latest edition, you can sometimes get them new or slightly used for cheap. The manuals on home wiring and plumbing have been the most useful for me.
Josh
Household Tools for a Great Start
I have a special needs adult daughter for whom we keep on hand a basic set of tools. It's not necessarily for her to do the work, but for those of us who want to help. We've found that a medium-sized hammer, a screwdriver with various sized Phillips and "regular" heads that fit into the base, a medium-sized level, a measuring tape, and some basic nails/screws work well. It's a great start!
Additionally, add duct tape, perhaps a stud finder, and light bulbs in the relevant sizes. These items are a good start, and they can add on as necessary.
SD
Cover the Early Needs
A hammer, several types and sizes of screw drivers, a measuring tape, pliers, Gorilla Glue®, masking tape, duct tape, and a boxing knife should cover most of the early needs and easy jobs that pop up.
Susan
Battery Tester Part of Basic Tool Set
One of the most useful tools I have purchased, without a doubt, is a battery tester. When batteries run out of charge, frequently only one battery is low or out and the other is still good. I have saved a lot of money on batteries and I no longer worry about whether I have enough batteries.
Beyond that, tape measures are also valuable in many situations.
Anne
IKEA May Have What You Need
IKEA sells tiny basic tool sets priced under $10. They come in a compartmentalized plastic box. They also have a tiny rechargeable drill set and a picture hanging kit.
In addition to these, I upgraded to a "real" drill and invested in a small torpedo level. The level is used for balancing the washing machine, leveling the stove, hanging curtain rods, and straightening pictures. I would also recommend vice grips and a tape measure.
Vicki
Find Home Repair Instruction Videos on YouTube
As both a homeowner and an employee at a hardware store, I recommend a hammer, both a flathead and Phillips head screwdriver, a set of pliers including needle-nose, a wrench, a basic level, and a tool bag to put them in. I would suggest getting a brand with a lifetime warranty. A drill with a charger is also really useful to have, and they sell some inexpensive ones that are suitable for people who will only use them now and then.
I don't have a book suggestion. However, instruction videos for pretty much any home repair can be found on YouTube.
Vickie