Money-Saving Preventive Home Maintenance Tasks & Tips for New Homeowners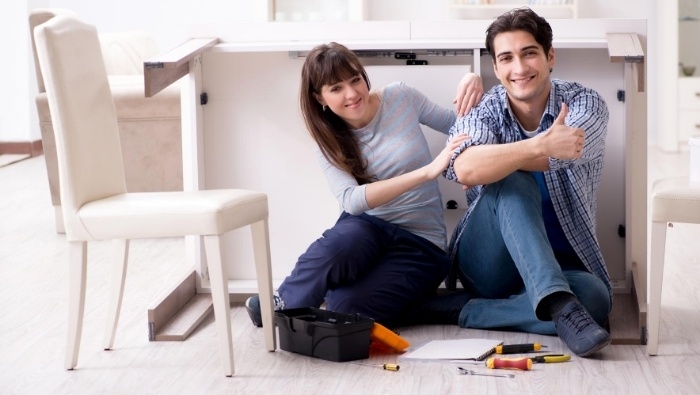 Want to reduce the number of expensive repair bills you get as a homeowner? Then consider doing these preventative home maintenance tasks on a regular basis.
Dear Dollar Stretcher,
My husband and I are about to close on our first home after being apartment dwellers for the past five years. We have read that regular home maintenance can go a long way in preventing expensive home repairs. I am curious about what maintenance tasks we should be doing on a regular basis, especially those we can do ourselves without paying a professional. And which maintenance tasks should we really have a professional perform?
We were contacted by one company that sells a yearly maintenance plan where they will come in and service the A/C, backflow, and a few other things each year as part of the plan and give a discount if any other repairs are required. Do other frugal homeowners use these types of plans and are these home maintenance plans worth the cost?
Tamara
What Money-Saving Preventive Home Maintenance Tasks Do You Recommend New Homeowners Learn to Do?
We asked this question of our frugal readers. Here is some of the great advice they sent in:
What You Can DIY
Congratulations on your new home! Here are a few things you can do yourself to maintain it.
First, change the filters for your A/C and furnace or heat pump frequently. Clogged filters make these appliances work harder and can lead to costly repairs. In my southern area, a number of heat pump experts told me that the best filters were not the pleated ones but the old-fashioned flat, inexpensive ones because they allow more air flow. You can look online to learn how to clean out the air handler and compressor for your a/c if you want to do it yourself. (See Perform Your Own Annual Air Conditioner Inspection and DIY Summer Furnace Maintenance.)
When I had an oil furnace, I found a contract with the servicer was a good idea, but I've never had one for a heat pump.
Likewise, clean dust out of your dryer duct and under and behind your refrigerator at least once a year. Not only does this help them run efficiently, but it also makes them safer.
Most people can caulk their own windows and doors. All it takes is a tube of caulk and an applicator. Check outdoors yearly to see what needs caulking.
If you have a fireplace, you will want to have it cleaned yearly. I leave this to professionals because they will also check brickwork for any necessary repairs.
If you have man-made siding, you can clean it yourself by spraying it with a purchased or homemade mixture and then with a high-pressure water hose.
Once a year or so, you should check your toilets for leaks. It's fairly easy to install new valves if needed. If I need a plumber for larger jobs, I often save up several small jobs as well. He can generally do them all in a short amount of time.
Look online for videos that explain how to do any tasks with which you are unfamiliar. I generally look at several to be sure. I've saved a bundle doing these things myself.
Barbara
Start living better for less.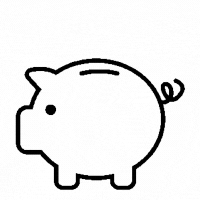 Subscribe to get money-saving content by email that can help you stretch your dollars further.
Twice each week you'll receive articles and tips that can help you free up and keep more of your hard-earned money, even on the tightest of budgets.
Subscribers receive a free copy of our eBook Little Luxuries: 130 Ways to Live Better for Less.
We respect your privacy. Unsubscribe at any time.
When You Need a Professional's Help
My husband passed away four years ago. He was the handyman around here and nobody can do stuff as good as he could, but I still have to keep the house in good shape.
Twice a year, I get furnace maintenance. A guy comes and checks out my heat or A/C. They clean out the outside unit, go into the attic, and give it all a good checkup. My unit is about the age most of them die and it is still going good. I am keeping money put aside just in case I have to replace it. Since I am on their maintenance plan, I will get priority if it does die so I don't have to wait two weeks in a heat wave to get it fixed. Some homeowners may be able to do this work themselves, but if not, I think it is worth having it done.
My husband used to go up on the roof and clean it himself at least once a year. He put the roof on about 25-30 years ago. Now, I have a roofing company send a couple of guys out to clean the roof. They get the moss out of the tiles, check for leaks, and seal around vents, etc. I was told that most people do not do roof maintenance and that is the best thing you can do to keep a roof lasting a long time. So far, my roof is in very good shape.
Every five years or so, we have had the tall trees pruned by expert tree trimmers. It is quite expensive, but I don't want any big limbs falling on my house or me during a windstorm. The trees are invaluable for shade in the summer. (See Cutting Back on Tree Trimming Costs.)
There can always be unexpected expenses owning a house. I had a termite problem a year and a half ago. It is a good idea to have a few thousand saved up for emergencies.
Linda in Tri-Cities, WA
For Peace of Mind
I bought a new-to-me home a year ago. The sellers included a one-year home warranty, which was a huge benefit for me. If you are buying a used home, please consider getting one. I used it four times that first year with just a $40 fee to the repair company. They fixed issues with the air conditioning once and the heating once. They also replaced a toilet and a malfunctioning dishwasher.
I also signed up for the A/C company's discount program in which they come out twice a year to do maintenance on my system and any repair I may need is 20% off. It has saved me a lot of money and worry.
Rae
It's Worth the Money
We have been using a yearly home maintenance plan since 2007. I hated the expense at first, but it has saved us so much money! The water heater broke at three in the morning, and we didn't have to pay any overtime or emergency fee and it was replaced in less than two hours.
When our sewer line broke at the sewer, this company knocked off about $1500 because of our maintenance plan. When we bought a new A/C and heater, we paid about $2000 less than the advertised price. We get discounts on all our plumbing, water softener work, etc. And because we have maintenance twice a year, there are no big surprises.
After being in a house without a plan for many years, I can say it's definitely worth the money (less than $150/year) and I don't have to worry about who I'm letting in the house at 3:00 am!
Michele
Do It Yourself or Leave It to a Professional?
What home maintenance tasks can you do yourself, and when should you call in a professional?
Replace the air filters on the air conditioners, furnaces, and other HVAC equipment. Clear leaves from the air intake pipes and clean the air conditioner coils of dirt. This is what they do as part of the regular HVAC maintenance work beyond check for error codes and refrigerant levels. You can probably check the furnace drains for clogs yourself. Any refrigerant leaks in an A/C, major mechanical problems, and issues not fixed by power cycling the control board require a professional.
Clean your own gutters. Add leaf guards/gutter guards to reduce this problem. In most cases, issues like holes in a roof are better outsourced to a professional.
If there's an electrical glitch, erratic power from an outlet, burned smells or voltage problems, call in a professional. (See Troubleshooting Simple Electrical Problems.)
Cut your own grass or pay a teenager or unemployed adult seeking income a modest fee to do so. Skip the yard service unless you have something akin to an English garden.
Check the refrigerator for extra condensate or leaks; if there's water in the fridge, either check for air leaks in the seal or moisture leaking from the freezer. Clear the freezer drain of ice dams that prevent melt water from going down to the drain pan on the bottom of the fridge. Make sure the vent from the freezer doesn't get blocked with ice or ice cream cartons and thus not let cold air get to the fridge or ice up before dripping melt water into the fridge. Any refrigerant leaks or mechanical failures probably need to go to a professional.
Don't run the oven on a self-cleaning cycle if the model has an issue with the self-cleaning/broil cycle messing up the control board. You may be able to replace burned out oven elements yourself. Leave anything regarding gas flow to the professionals. Any oven errors not fixed by power cycling the oven should be referred to a professional, since control boards, sensors, and other components can all cause multiple errors.
Home maintenance contracts often include replacing batteries in smoke detectors. Do this during Daylight Saving Time yourself.
Home maintenance contracts usually include property inspections. Water leaks whether from the hot water heater or piping require a professional evaluation.
Air leaks from loose weather stripping around the door can be fixed by you. Whistling in the air vents and reduced effectiveness of the heater as a result of the loss of conditioned air/heated air requires a professional.
You can change your own light bulbs unless you don't have the tools to replace them.
You can pull back the dryer and clear lint out of the dryer vent yourself, and a wet/dry vacuum can make this much easier for the average homeowner. Clean the dryer lint filter after every load to improve its efficiency, as well as reduce the risk of lint migrating into the vent in the first place. If a critter has moved into that vent or the vent's layout has poor air flow, you need a professional.
Tamara
Sniff, Observe, and Listen
One habit I strongly propose is to sniff, observe, and listen to your new home. No matter where I am or what I'm doing throughout the house, I'm acutely aware of it as if it was a patient and I'm the doctor. I look at pipes, ceilings, and floors for the beginnings of water issues, including when I approach the house from the outside. I scan the roof for loose shingles or gutter issues, such as debris causing drips onto the porch floor. When in the basement where the furnace, water heater, freezer, and laundry appliances are located, I'm listening to the furnace and freezer and scanning the floor and ceiling for any naughty pipe activity. Of course, I listen for a running toilet or water on the floor and watch any faucet for drips. All this is done unconsciously now, but done continually!
J
Expert Advice: It's a Bit of a Gamble
Speaking as the owner of a Heating, Ventilation and Air Conditioning (HVAC) company, I will say that some equipment maintenance plans can be beneficial to some people. For instance, if you are on a fixed income and need to ensure that unexpected repairs can be covered for years to come. However, in most cases, if you shop around, the cost of a future repair can actually cost less than what you've paid out in monthly fees over the years. For instance, if you are paying $29.95/month for a plan, that's $359.40 per year. It should only cost $100-200 to have someone come in to service your HVAC equipment, so you could have someone in twice during the year for the same money. These companies tend to scare you by quoting astronomical estimates for repairs. There are always smaller companies within the trade with lower overhead than the big guys who may charge much less for the same repair. In fact, it's often the smaller companies who are sub-contracted by the maintenance plan companies to perform the service, so they are really just re-selling a service.
Always try to get several estimates from a range of companies small and large for any repair. You're your plan coverage carefully. Sometimes, these plans do not even cover the major parts that may need to be replaced. Other times, they cover parts that are already covered by your manufacturer warranty. With HVAC equipment, most manufacturers offer at least five-year parts warranties (sometimes even longer) so you are only covering the labor if you pay for a maintenance plan in the first five years. With some plans, you are responsible for the maintenance in order for the equipment to be covered. In this case, they will try to blame every repair on lack of maintenance and you may have to prove that you did it. They may also promise 24-hour service and immediate response times but they may not actually deliver on those promises. If you choose to go with maintenance plans, you may or may not be ahead financially in the long run. It's a bit of a gamble.
As far as regular HVAC maintenance goes, there is much you can do yourself:
Change your furnace filter at least seasonally or monthly if you have pets or live in a particularly dusty neighborhood. A major filter manufacturer even offers an online reminder service that will send you an email when it's time to change your filter. Don't forget to change filters in the summer too if you have central air conditioning. If air flow is impeded by a blocked filter, it can cause your air conditioner to freeze up and stop working.
At the same time as the filter change, vacuum the area around your hot water heater. Some water tanks have screens on the bottom that become blocked by lint and dust.
If you don't use your HVAC equipment all the time, turn it on regularly just to check for proper operation. Don't wait until the heat wave to turn on the air conditioner that hasn't been used in two years. Test the equipment for long enough to see if anything is leaking water, making a strange noise, etc. Check for frost buildup on air conditioning lines that can indicate a problem. Check the A/C condenser outside to make sure the fans are spinning and it's not making any strange noises. Test the thermostat to make sure the equipment comes on when calling for heat or cooling.
Always keep the area around HVAC equipment clear of all items (your local gas codes will require a minimum distance from gas equipment to any kind of combustibles, usually minimum two feet). Combustibles mean anything that can burn, including wood, drywall, etc. Don't store flammable items in the same room as your furnace or hot water heater. They give off vapors that can ignite. Never allow anyone to sleep in the same room as the gas furnace or gas hot water heater.
Furnace, air conditioners, humidifiers, and water tanks can all leak water from various places, so never store valuable items near this equipment. Check the area often for signs of water including dried rust or calcified spots that could indicate an intermittent leak.
Check your venting terminations on the exterior of your house seasonally, as they can become blocked with leaves, nests, and children's toys. If you live in an area with high snow load, be sure to check your venting terminations after every snowfall in winter to ensure they are clear, even a small amount of snow can be blown into a drift at the side of your house.
In winter, check your windows for excessive condensation, which could indicate a problem with airflow.
Install carbon monoxide detectors on every level of your home and test the batteries seasonally.
Never try to repair your natural gas or propane equipment or connections yourself. Please leave it to the professionals who have been trained on how to handle it properly.
If you smell gas, leave the house immediately and call your local gas utility or 911.
Best wishes in your new home!
Rachel in Ontario, Canada