An Affordable DIY Backyard Waterfall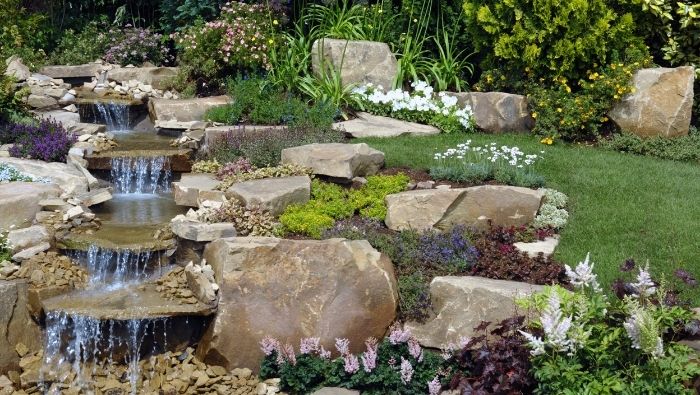 Would you like to add a waterfall to your backyard? Our frugal readers share creative, yet affordable ideas for a creating your own backyard waterfall.
Dear Dollar Stretcher,
My wife and I want to add a waterfall to our backyard. We enjoy watching different home shows. Every time we see a backyard waterfall, we both get excited. Is there an inexpensive way to add a water feature to our property? We're fairly handy and don't mind a little DIY work. Do any of your readers have suggestions?
Derek
Get a Little Expert Help
I have been eyeing this set up from The Family Handyman. Check it out!
Pat
Get Needed Rock for Free
If you have a Craigslist for your area, check under the "free" section. Locally, I see people giving away free landscaping rocks all the time. Sometimes it's a partial pallet they didn't use and sometimes you need to go dig up their rocks yourself because they've decided to change their landscaping. But free is free!
Also you might check at landscaping or rock businesses for partial pallets or clearance rocks they might be selling at a fraction of the cost.
Lastly, if there's a large lake in your area, there just might be large rocks for free! Check with local authorities first, but I loaded up an entire pickup truck once with rocks from around a lake where they'd dug out a foundation for a new playground.
Deb C.
Start living better for less.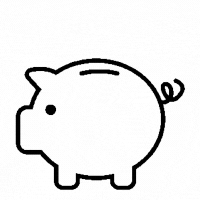 Subscribe to get money-saving content by email that can help you stretch your dollars further.
Twice each week you'll receive articles and tips that can help you free up and keep more of your hard-earned money, even on the tightest of budgets.
Subscribers receive a free copy of our eBook Little Luxuries: 130 Ways to Live Better for Less.
We respect your privacy. Unsubscribe at any time.
Wait! There Is More to Think About!
Before you buy it and install it, plan on how you will keep it clean and how you will remove it during storms. In some states like Florida, hurricanes dictate what we put in our landscape. How will you move it and store it when a storm is coming?
Other states with mice and falling leaves leave waterfalls in need of daily cleaning. The TV shows all make it look so easy, but maintenance and storm preparation need to be considered.
Karen (via Facebook)
Save on a DIY Backyard Waterfall
This is a feature you can save a lot on by doing the work yourself. I went to ThePondGuy.com to get help in sizing the line, liner, and pump I needed, and then collected an assortment of rock from off my own property, from neighbors who wanted to get rid of some, and along highway on and off ramps where road crews were happy to have me take the larger stones that were blocking their mowing.
It will take a bit, but you dig a trench for the line, lay down the liner, cover it with rock, using waterfall cement to ensure it stays in place, and then hook up the pump. You can definitely do this yourself over a period of time. In fact, my waterfall now extends clear down to my real pond from up by our house and is a wildlife attractant like no other!
Kamia
Use Old Waterbed as Liner in DIY Backyard Waterfall
My late husband made a backyard waterfall by digging a pond-sized hole (the dirt from the hole became part of the waterfall structure). He then lined the pond with an old waterbed. He arranged flat stones from a different backyard project into shelves for the water.
You need a pump to recycle the water, and I think he got that at Home Depot. The old waterbed made a great liner, but he did concrete over the waterbed and built a lip up, which he met with flat stones he arranged as a patio-style border. The pond must be deep enough to sustain life (deeper than you think). Otherwise, your water plants and fish will die.
Lisa
Start with a Kiddie Pool
Buy one of those plastic kiddie pools. Dig a hole big enough for it to fit in. Get heavy black plastic and lay it over the top. Put stones and rocks around it and add plants, etc. to make it look natural. After adding a pump that is used for water features, you've got your water feature.
If you want a literal "waterfall," just build the rocks up on one end and add an old watering can. Fix the pump to fill the watering can. It overflows, and there's the fountain.
Marianne