How to Build an Affordable Outdoor Stone Fireplace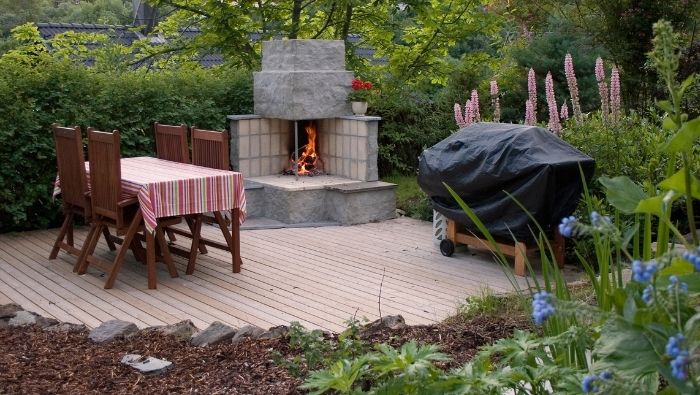 Imagine a stunning outdoor fireplace out on your patio. If you're also imaging a huge cost to build one, think again. Here are some basic instructions for building an affordable DIY stone fireplace.
One of the best additions to a patio is an outdoor fireplace. However, the words "outdoor fireplace" tend to be synonymous with "expensive" and "a waste of money."
Instead of hiring the local handymen to knock out this project for you, why don't you do it yourself and cut the cost in half or more? Because you don't know how, you say? Worry no more, dear friend! I've taken care of that for you.
Keep reading to learn how to create a contemporary outdoor stone fireplace for a fraction of the cost of employing someone to do it.
Since these need to be impervious to the flames, there are a few limitations on construction materials. Even so, there are a wide variety of designs that can be used to enhance your outdoor space.
Even in modern times, stone and brick are popular materials for fireplaces. They can be left rough-hewn or be totally finished for a sleeker appearance.
Here are basic instructions for building an affordable DIY outdoor stone fireplace.
Start living better for less.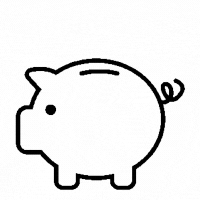 Subscribe to get money-saving content by email that can help you stretch your dollars further.
Twice each week you'll receive articles and tips that can help you free up and keep more of your hard-earned money, even on the tightest of budgets.
Subscribers receive a free copy of our eBook Little Luxuries: 130 Ways to Live Better for Less.
We respect your privacy. Unsubscribe at any time.
1. Make your design.
Draw the general appearance of the intended fireplace. Be sure to take note of all of the dimensions. Go out onto your actual patio with a ruler or measuring tape to make sure the fireplace will fit as designed. If it doesn't, make needed adjustments.
2. Consider the materials you want to use at this time.
Man-made stacked stone is great for a modern appearance, while rough natural stone or bricks are better for the rustic look.
3. Make a concrete slab if you don't already have one.
This simply requires digging a suitably-sized hole and filling it with wet concrete.
4. Assemble the inner section.
Lay concrete cinder blocks according to your design. Spread mortar between each layer to keep everything in place. Remember to leave a hole for the chimney.
5. Build the frame for the facade.
Use 2x4s for this step.
6. Attach cement board to the frame.
Use concrete screws.
7. Spread mortar onto the cement board.
Work in small sections so it doesn't dry out before you're done.
8. Install the stone or brick.
Press the stacked stone or bricks onto the wet mortar, making sure there are no gaps in between the pieces. Hold each piece in place until you've added enough for them to be self-supporting.
9. Put on the chimney cap.
Depending on the cap style, you may need to slip it over the chimney, push it down into the flue, or use masonry hardware to hold it in place.
Give your outdoor fireplace a contemporary look
This is just one way you can make your own DIY patio fireplace. Since the inside of the fireplace is always cinder block, you have a wide variety of options for the façade. Here are a few suggestions for a contemporary look:
Stucco is a popular look for homes in warm areas. Try extending that look to the fireplace facade.
Various metals make great facades. To avoid the need to polish, go for a finish that is already nicely weathered.
Consider a round design. This will be unique and eye-catching.
Try a kiva fireplace. According to Better Homes and Gardens, this style is easily made by using a prefabricated metal interior. Add stucco-coated concrete blocks for the smooth facade. This method also saves a large amount of money.
Mix materials to add visual interest.
As this shows, there are plenty of ways to make a stunning outdoor fireplace. Draw out several designs in your notebook to see which one you like best. You'll soon decide on the perfect addition to your patio.
About the Author
Brooke Bentley writes for Timberline Landscaping and enjoys pursuing DIY projects and archery in her spare time.