9 Ways to Stock Your Bathroom on the Cheap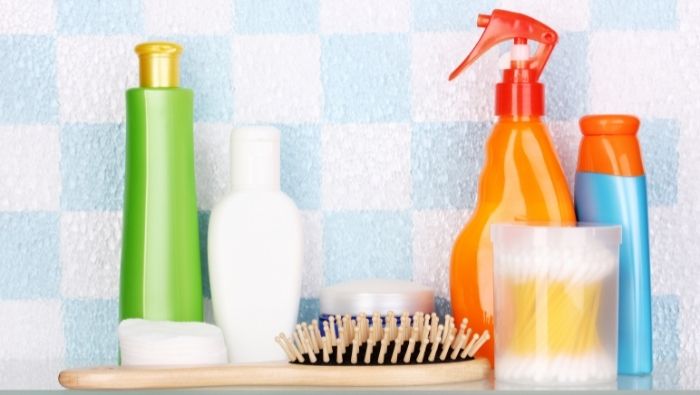 Are you taking a bath on the cost of toiletries? Try these simple ways to stock your bathroom on the cheap and clean up your budget a bit.
Any cheapskate (or aspiring cheapskate) knows that you can never cut enough corners.
Even though it may seem inexpensive to stock your bathroom with the supplies you and your family need to stay groomed, this often-overlooked area of the household is also one that you can use to save money.
Try these tips to keep your toiletry budget soft and manageable.
1. Be on the look out for sample sizes.
Would you like to open your mailbox and find free dental floss, lipstick, shampoo, facial cleanser, soap, or deodorant?
One of my favorite online hobbies is signing up for free samples. Companies want you to try their products because they know personal experience is one of the main reasons consumers purchase a particular brand. Enter "free sample" into a search or check company websites for products you already use. Sign up for all the free samples you can find and don't forget to check their packaging for money-saving coupons.
2. Get thee to the dollar store.
You'll find no shortage of closeouts on brand name products at most dollar stores. Some dollar store chains even make their own bathroom-related products. I've bought vitamins, single-use face wipes, sponges (3 for $1!), nail polish, and lotion from dollar-store shelves.
Start living better for less.
Subscribe to get money-saving content by email that can help you stretch your dollars further.
Twice each week you'll receive articles and tips that can help you free up and keep more of your hard-earned money, even on the tightest of budgets.
Subscribers receive a free copy of our eBook Little Luxuries: 130 Ways to Live Better for Less.
We respect your privacy. Unsubscribe at any time.
3. Look at how much you use.
Do you squirt globs of shampoo into your hand and end up with a lot more lather than you need? How about body wash, soap, and conditioner?
Consider using smaller amounts of these products, and you'll end up washing less money down the drain.
4. Ask for what you want.
If you want a product that is more expensive than you'd like to spend, ask for it!
When friends or relatives ask you what you want for holidays or your birthday, write down the specific product names of your favorite toiletry items. You'll be getting a gift you'll actually use, and it will take some of the guesswork out of gift giving for your friend or family member.
5. It's time to bulk up.
Love buying in bulk? Open-to-the-public beauty supply warehouses such as Sally Beauty sell gallon-size bottles of shampoo and conditioner.
Concentrated shampoo will give you the most washes for your buck; just save an old regularly sized bottle, measure out the correct amount of shampoo, and dilute. Most hair stylists will agree that this shampoo is better for your hair than bargain brands because of the salon-style ingredients it contains.
Don't have a beauty supplier nearby? Find one online!
6. Make your coupons count.
Most toiletry items can be stored for longer than most food items. Keep your toiletry coupons on hand until the item is already on sale in the store, then stock up on as much as the coupon allows.
I recently bought a brand name shampoo and conditioner set with a dollar-off coupon when the store had already marked them down a dollar.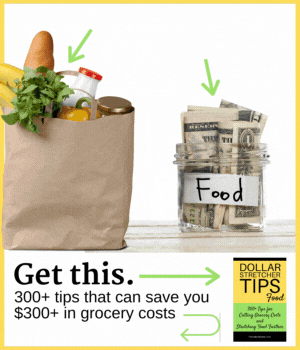 7. Find some rebate action.
The internet and apps make claiming rebates easier than ever. Rebate programs often make products ultra-cheap (or even free).
Check store specials and see if you or your family need any of the items they feature. Also, you can look for rebates online by typing "rebate" into your favorite search engine. Save your receipts as well as UPC codes.
8. Multi-task.
Are there certain products you could use for multiple purposes? For instance, some shampoos include conditioner, and some body washes include lotion.
Crunch the numbers to see if it would be better to buy individual products or one "super-product."
9. Take stock and trade.
Is your cabinet full of hairspray, gel, lotions, nail polish, or other products that you no longer use?
Ask your friends if they have similar products, then host a "trading party." One woman's discarded mousse is another's treasure!
Bathrooms aren't just places to get clean. They're also places to clean up your budget. With a little careful planning and ingenuity, you can spend less on the items you and your family use every day.