How to Extend the Shelf Life of Beauty Products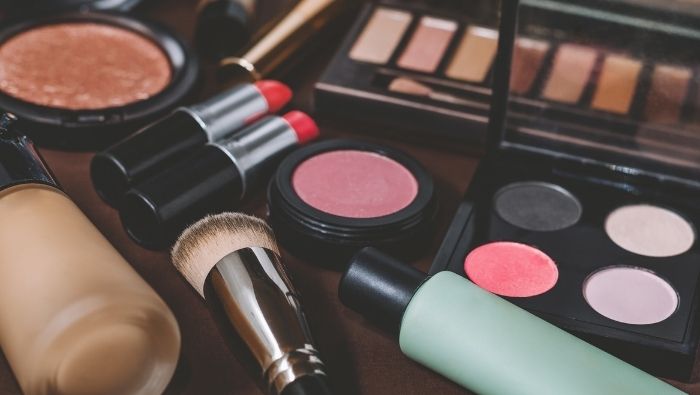 Are you getting your money's worth from your beauty purchases? Use these tips to make your beauty products last longer so you can keep looking your best, but for much less.
Let's face it. We don't always do a great job at getting the most out of our beauty products.
A recent study by Poshly and Stowaway Cosmetics shows that an average woman owns 40 makeup items, but uses only five of those on a regular basis. This means that 87% of the beauty products you paid for might go bad before you ever finish them.
One obvious way to eliminate such waste is to purchase less.
But what about those rare shades of lipsticks and eye shadows that are only used for special occasions? Or those seasonally scented body creams? Is there any way you can make them last longer? The answer is a definite "yes."
Here are a few tips that will help extend the shelf life of your cosmetic favorites.
1. Cool them down
It is no secret that low temperatures help preserve food, flowers, and even medications. Cosmetics are no exception from this rule. Mascara, for instance, which typically stays good for three months only, will last up to half a year when stored in the fridge.
This solution might not be ideal for daily products, as the cold will make them thicker and harder to apply. However, for the items you only use occasionally, there is no better storage place than your refrigerator.
The rule of thumb is to keep all your cosmetics away from the heat. Warm environments cause even long-lasting products to go bad quickly. So, if you are a fan of steam showers and hot baths, you might want to keep your beauty products outside the bathroom.
Start living better for less.
Subscribe to get money-saving content by email that can help you stretch your dollars further.
Twice each week you'll receive articles and tips that can help you free up and keep more of your hard-earned money, even on the tightest of budgets.
Subscribers receive a free copy of our eBook Little Luxuries: 130 Ways to Live Better for Less.
We respect your privacy. Unsubscribe at any time.
2. Keep your brushes and tools clean
"Brushes collect a huge amount of bacteria, dead skin cells, oils and dirt," explains Deserae M. Barajas, owner of Des Makeup and Hair.
Luckily, it is easy to avoid exposure to all of those unpleasant things.
"Spot clean your brushes after every use. Deep clean your brushes once a week if used daily," recommends Deserae, adding that this will not only protect you from germs, but will also keep your makeup from looking "muddy."
She also advises that the brushes that are used for cream, wax, and liquid-based products should be washed even more often, as they are a "breeding ground for bacteria."
3. Keep bacteria away from your products
Even if you keep your tools spotless, bacteria still get a chance to sneak into your makeup bag every time you touch the containers. To avoid this, try to minimize the contact between your skin and the actual products.
For example, instead of applying lipstick directly, scoop some formula onto a stainless steel palette and apply it from there with a brush. The same trick works for makeup foundations, concealers, and any other liquid products.
Similarly, avoid using mascaras and eyeliners on irritated eyes. Once the germs get into the tube, they will not only diminish the shelf life of your product, but might also cause recurring health issues.
Also, do not share your makeup with anyone, unless the other person uses disposable tools to apply it.
4. Don't let them dry out
Fresh air is an incredibly healthy thing for us humans, but when it comes to beauty items, it is a killer. If you want your makeup to enjoy a long, happy life, try to minimize its exposure to oxygen.
For instance, when you need to get more mascara out of the tube, scrape the walls of the container, instead of pumping the wand in and out. This will reduce the amount of the air that gets inside and prevent the formula from drying out.
Another good idea, shared by the beauty blogger Paula Wade with The Fashion Spot website, is to use smaller, sample-sized containers for everyday application of your products, while keeping the original bottles or tubes closed tightly.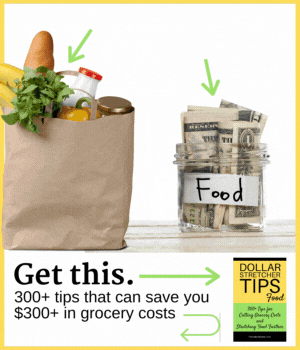 5. Resurrect
Even if you follow the previous tip closely, you will find that some beauty items still dry out very easily. Dollie Anderson, a Los Angeles-based makeup artist, knows how to revitalize those makeup favorites.
"Placing two or three moisturizing eye drops into your dried out mascara, gel liner, or gel shadows will bring the life back to your products and save you money," says Dollie.
Following these tips requires little time, but can save you a decent amount of money in the long run. On top of that, it will protect you from harmful bacteria, helping you cut your bills for dermatologist visits.
The only downside is that you will no longer have an excuse to shop for cosmetics too often, but maybe you will be able to go on a small vacation instead.