Savvy Money-Saving Uses for Body Wash (Other Than Bathing)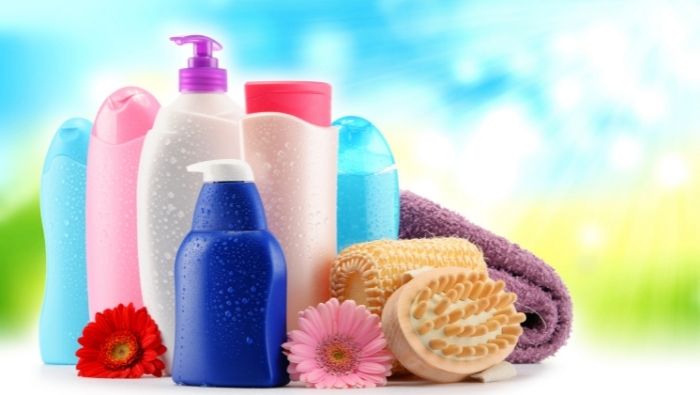 The next time you see a good sale on body wash, you may want to stock up so you can try some of these ways our frugal readers save money with it around the house.
Dear Dollar Stretcher,
I've been finding some great sales on body wash. Think that I went a little too far with the sales and bought a lifetime supply!
Besides taking more showers, how else can I use it up? I bet your readers have a lot of savvy ideas and uses for body wash!
Bridget
Great for Washing Lingerie
I use body wash that's been diluted for hand soap. Also, you can wash your lingerie in it. I also have reused those soap dispensers for foam soap and made my own. It's very economical! You just have to play around with the mixture rate.
Abby
Use as Hand Soap
I use extra body wash for hand soap. I just squeeze it into an empty dispenser. It comes in handy when I have company over, as most body washes have wonderful smells and leave your skin soft.
Angela
Start living better for less.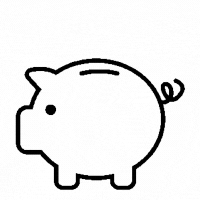 Subscribe to get money-saving content by email that can help you stretch your dollars further.
Twice each week you'll receive articles and tips that can help you free up and keep more of your hard-earned money, even on the tightest of budgets.
Subscribers receive a free copy of our eBook Little Luxuries: 130 Ways to Live Better for Less.
We respect your privacy. Unsubscribe at any time.
Use for a Quick Bathroom Touch-Up
I use a little each morning in my toilet as I "swish and wipe" every morning. Any body wash or detergent that I have opened and cannot donate I use in my toilet and sink. It only takes a few drops. It smells good, and it cleans. After all, it is soap.
I got this idea from "Flylady."
Cynthia
Clean Shower All the Time
I use body wash and shampoo that I don't like (but don't want to throw away) to clean my shower while I'm in it. After I shampoo and bathe, I use a scrunchie that I keep in the shower just for cleaning. I squirt the body wash or shampoo onto it and then start wiping the shower down. It takes all of about three minutes to do this, and I usually do it while the conditioner is on my hair. Then I spray down the shower to rinse it off. My shower smells wonderful and is clean and shiny.
I have been doing this for 10 years about once a week, but I did it more often when our children were living at home and four of us were using the shower. I haven't had a buildup of soap scum since I started doing this. My shower is literally clean all the time.
Bonnie
Use Body Wash to Clean Hand Washables
I use the last drops of my body wash for hand washables. I also soak my combs/brushes in a water/body wash solution (also use the last bit of shampoo in the bottle this way, too).
Cut a Bounty paper towel roll in half and make a water/body wash solution and soak the toweling in an old air-tight container. Use the moist Bounty sheets to freshen up your bathroom basins, toilet seat, etc. for quick touch-ups.
Dee
Donate to a Women's Shelter
I know women's shelters are always looking for donated toiletry items, including toothbrushes, soaps, etc. Often, women come to them literally with nothing but the clothes on their backs. There is a great need for "comfort items." I know the donation would be greatly appreciated!
Carolyn
Makes a Great Substitute for Shampoo
At a B&B, I realized I had forgotten my shampoo. I used the body wash with great success. If it cleans the body, why not my hair?
Maggie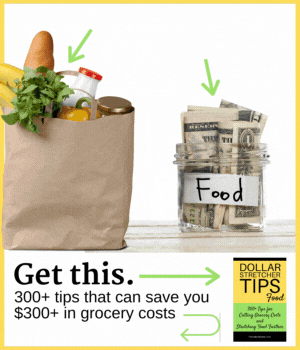 Creative Uses for Body Wash
Here are some ideas for using up those bottles of excess body wash:
Use to hand wash delicates. It will be gentle and leave your clothing smelling nice.
Let your kids use it for blowing soap bubbles or in a fun bubble bath.
If someone you know is planning a wedding and will be doing the bottles of bubbles instead of rice or birdseed, offer the body wash for filling the tiny bubble bottles. It will be a nice scented surprise over plain soap.
Buy some small, empty travel bottles and fill with the various body washes and give as favors at a tween or teen girl's birthday party. Make fancy labels for them, and put a few assorted bottles in a small gift bag for each girl to take home.
Mix a little body wash into a spray bottle full of water and shake well to combine. Keep in the car with a roll of paper towels for those inevitable emergency hand and face cleanups or spot-cleaning small messes on clothing or the upholstery.
Diva
Clean Combs and Brushes
Instead of using shampoo, pour some body wash into a sink with running water. Then wash your combs and hair brushes in it.
Rachel in Roanoke, VA