How to Learn a New Skill Frugally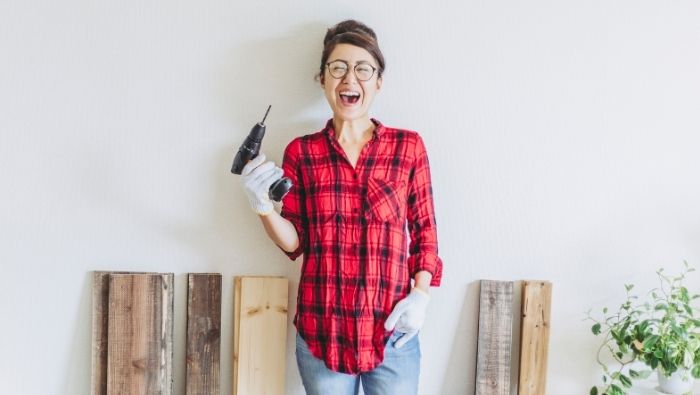 What you know could save you money, but learning a new skill isn't always cheap. Take these steps to save money on learning new money-saving skills.
For a frugal person, handicrafts can be more than just decorative pastimes, they can be useful skills.
If you know how to sew, you can make your own curtains out of thrift store fabric or repair an expensive piece of clothing when it gets a tear, rather than buying a whole new item. Basic carpentry skills can save you the cost of calling in a handyman, and if you have a green thumb and can grow your own vegetables, well, you won't be paying so much at the grocery store.
But though being skilled in a handicraft or hobby can be a blessing to your budget, learning that skill is often an expensive proposition. Paying for classes in order to learn how to make the things you want to make can set you back hundreds of dollars, and so can paying for the new raw materials you'll need to practice your new skill-set.
Is there a cheaper way to learn how to sew, paint or do woodwork? Yes, there is! You can teach yourself. Here's how to do it:
1. Survey the landscape
Before diving in, get an idea of what your new hobby involves. You'll likely find all of the information and tutorials you'll need online. Almost every hobby or craft has several online forums. Using a search engine, find a few forums for your craft and ask some questions like "I'm a beginner; what would be a good first project?" and "What do you wish you'd known before you started?" (These forums will also be resources for you later, in the middle of your first project. You can return and ask any questions that come up when you're actually working on your project.)
Also look for any safety precautions that might apply to your chosen craft. Does it require any safety equipment? Or if you prefer, use use your local library to check out several books on your chosen subject and scan through them. Pay attention to what the authors assume that you should know in order to practice your chosen craft. What seems to be the minimum skill-set required? Make a list of those skills, and find definitions of them. What are the most basic materials needed? Again, make a list for reference.
Start living better for less.
Subscribe to get money-saving content by email that can help you stretch your dollars further.
Twice each week you'll receive articles and tips that can help you free up and keep more of your hard-earned money, even on the tightest of budgets.
Subscribers receive a free copy of our eBook Little Luxuries: 130 Ways to Live Better for Less.
We respect your privacy. Unsubscribe at any time.
2. Pick your first project
At the end of this initial survey, you should have a good idea of what you need to learn first, and what sort of project you should start with.
Look through those same books and forums for a suitable project. Make sure that the project you pick includes detailed step-by-step instructions.
3. Find your raw materials
Now that you've decided on a good first project, look around for a cheap way to get the raw materials. If you're sewing, for example, look for circulars containing coupons from your local fabric store, and check online sales sites (such as craigslist.com) for a secondhand sewing machine. There's no need to pay top price when you're a beginner.
Your first project in any craft probably won't be perfect, so save the expensive materials for your fourth or fifth project, after you've acquired more proficiency. (Despite this advice, do choose materials that you like at least a little bit. It's hard to do any sort of craft project with materials you absolutely hate.)
4. Do your first project
Remember to keep any reference materials you've acquired (books from the library, a printed instruction sheet from the internet, a video tutorial) close at hand. You are learning by doing, and it is helpful to have instructions close by for reference.
Take your time on this first project, doing each step slowly, and making sure that you understand each step before you attempt it.
5. Enjoy the results
You've finished your first project! Step back and take a look at that skirt you've sewed, bookshelf you've hammered together, room you've painted, or herb garden you've planted. It's an accomplishment to be proud of, and only the first of many.
Once you've taught yourself a valuable skill like this, you'll be able to use it as often as you want for the rest of your life.