How Housesitting Can Cut Vacation Costs
Do you have a vacation dream that you can't afford? Consider housesitting in your desired locale. The right housesitting job could cut your vacation costs in half.
Everyone has vacation dreams: to bask in the sun on a picturesque beach, explore forests, climb mountains, roam the streets of a strange city, taste exotic cuisine, make new friends or simply get a much-needed break amid new surroundings.
But, in the current financial climate, it's becoming more difficult to make your dreams come true.
Vacations don't come cheap.
So, you scrimp, cut corners, and do without a lot of things to save up for that vacation, but the numbers still don't seem to add up. There are plane tickets or gasoline bills to consider, the cost of hotel rooms or hostel accommodations, food and touring charges to calculate.
You surf the net for airline discount fares, search for hotel promo packages, and dig into the travel guides to look for bargains. Still, the whole package can add up to a pretty penny, especially if the whole family is involved.
Accommodations and food are major considerations.
Accommodations are one of the biggest expense items in any vacation.
Depending on the type of accommodation you choose and the city you are visiting, you could be looking at anywhere from $50 to $200 to $300 per night. Either way, accommodations can still take a big bite out of your vacation budget.
Food is another big vacation expense. Unless you're satisfied with fast food morning, noon and night, eating in restaurants can be expensive.
Start living better for less.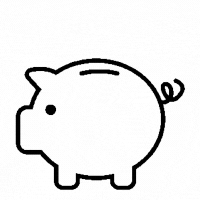 Subscribe to get money-saving content by email that can help you stretch your dollars further.
Twice each week you'll receive articles and tips that can help you free up and keep more of your hard-earned money, even on the tightest of budgets.
Subscribers receive a free copy of our eBook Little Luxuries: 130 Ways to Live Better for Less.
We respect your privacy. Unsubscribe at any time.
You don't have to pay for accommodations.
House sitting is the solution. By taking a house sitting assignment in the place you want to visit, you can save yourself a great deal of money. House sitting wipes out accommodation expenses completely.
You can choose the kind of house you'd like to house sit under terms and conditions that will give you time to move around on days off to enjoy the area. You'll have an entire house to yourself for free, minus the cost, hustle and bustle of a hotel or motel.
Think of what you can do with the money you save to make your vacation more enjoyable. With no accommodation costs, you also can spend more time in your chosen destination.
Cut the food bill.
House sitting also allows you free use of a kitchen.
You can save a lot on food expenses by shopping in local grocery stores and markets, cooking your own food, and enjoying your meals in the comfort of a home. This lets you reserve your vacation food budget for special nights out, shopping, or other treats you'd like to give yourself on your vacation.
Earn some money, too.
Some home owners will pay you for house sitting if you attend to a few other tasks as well. These could include tending the garden, forwarding mail and messages, taking care of utilities, or supervising minor house repairs.
If you find a house sitting job that entails pet sitting, then you can really earn a decent amount while you're on vacation.
A house sitting job gives you the time to really settle down in a place and be comfortable. You'll learn to move around like a native, meet people, and make new friends.
And these are things that even the biggest vacation budget can't buy.