Use Reverse Meal Planning to Stretch Food Dollars Further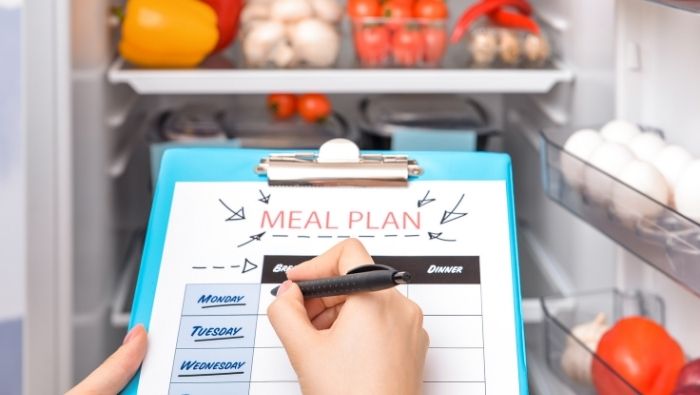 Want to learn how to frugally plan your meals so you can stretch your food dollars? Consider giving reverse menu planning a try.
I was asked recently how I fed my family of four and maintained a frugal lifestyle.
We all know that food takes a big chunk out of our budget and we've all read that the family food budget is a great place to cut expenses. So I, like a lot of you, clipped coupons, dusted off the slow cooker, made lists, bought in bulk, bought store brands and tried lots of other suggestions along the way.
What I found was that there truly are lots of ways to save money on groceries.
The upside of meal planning and the downside of stocking up
One nearly universal tip is to plan, plan and plan some more. Whether it's a daily menu, a weekly menu, or a monthly menu, just make a menu.
Some folks suggest you come up with a list of menus you know you will eat and just rotate them. If you have the time, you can match the weekly grocery specials with coupons, then make a menu that uses those items. I can testify that this is a time-consuming process, but you can really save money that way.
One down side is that I tend to buy stuff I'm not going to eat that week just because it's a great deal. In other words, I was constantly stocking up while the price is right.
Stocking up is great so long as you remember to use the food you've bought. That's where a lot of folks get into trouble. They simply forget to use the stuff they've stocked up on. The best deal in the world is no deal at all if you end up throwing it in the trash. That's why reverse menu planning is one of the best ways to really make your grocery dollars go further.
Start living better for less.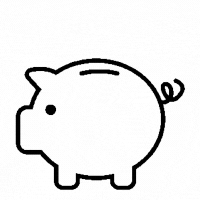 Subscribe to get money-saving content by email that can help you stretch your dollars further.
Twice each week you'll receive articles and tips that can help you free up and keep more of your hard-earned money, even on the tightest of budgets.
Subscribers receive a free copy of our eBook Little Luxuries: 130 Ways to Live Better for Less.
We respect your privacy. Unsubscribe at any time.
What is reverse menu planning?
Instead of planning a menu and then shopping, you first take an inventory of what you have on hand, then plan a menu using those items.
This method also takes some time, but it's well worth the effort and you save the time you would have spent matching the specials up to coupons and shopping at the grocery!
The benefits of reverse menu planning
So what are the benefits of reverse menu planning?
You'll save money
First of all, you are going to spend a lot less money, maybe nothing if you use what you have on hand instead of making your normal weekly shopping trip. Call me crazy, but every penny I don't spend goes to the bottom line at my house.
If you have been in the coupon-clipping, match with a sale, buy the loss leader mode for a while, it is going to be hard to break the habit and stay home this week. (See How to Avoid the Grocery Store for a Month.) Try to remember that all sales are on a cycle; it will come on sale again. And no matter what is on sale this week, free is cheaper. (See Knowing Your Grocery Store's Sales Cycles Will Save You Hundreds.)
You'll waste less food
With reverse menu planning, you don't have to worry about freezer burn burning up your good bargains.
I don't know about you, but sometimes I forget what is in my freezer. We actually have three freezers, so that makes it even harder. Other than the Skinny Cow ice cream (I always knows exactly where that is!), some things have a tendency to hang out in my freezers longer than they should. A periodic reverse menu inventory helps me keep food from getting too old to use.
Taking inventory of the refrigerator means you are going to have to take a hard look at the types of things you stash and forget. Hopefully, there won't be too many science projects growing in there and you will be able to figure out how to use the last piece of that chunk of cheddar, half a head of cabbage, and that little dab of tomato paste. (See Meal Planning around Leftovers to Stretch the Food Budget.)
Be honest with yourself; if your family doesn't eat leftovers, don't wrap them up and stick them in the refrigerator to die a slow, painful death. Just toss them after dinner. It may be wasteful, but at least it's honest. Or start a soup bucket in your freezer. That's an airtight container where you dump the extra green beans, macaroni, tomatoes, etc. until you have enough to make a big pot of vegetable soup.
When I inventory the pantry, I always find things that I don't remember buying and don't like to eat so those things go in a bag for the food pantry. In other words, my family and someone else's family benefit from this reverse menu planning process.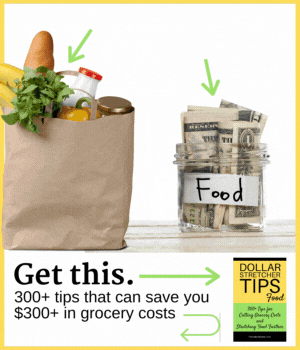 How to reverse menu plan
Once you know what you have on hand, the next step is really fun. You start making menus based on what you have! I usually end up with at least a dozen or so meals that require little or no supplementing from the grocery store. I post the list on the refrigerator and then mark them off as we eat our way through the list.
This is a great way to try new recipes, too. If you aren't sure what to do with those pork chops in the freezer, just use your computer or phone. Type "pork chops" into your search engine and more recipes than you will ever need are right at your fingertips. Even better is a website that lets you list the ingredients you want to use and it will match recipes to your ingredients! Try allrecipes.com. It's the perfect complement to reverse menu planning.
A few additional perks of reverse menu planning
Reverse menu planning is always a learning experience for me. When I see the store brand pudding we tried but didn't like, I learn to stick to the other brand. If there is half a head of cabbage melting in the bottom of the produce drawer, I will remember to buy less next time. There's no sense going to the bread store and stocking up if the extras get freezer burn before we can eat them. Half a bag of onions or potatoes with sprouts coming out of the eyes means I bought more than we could eat. I'll take those lessons with me the next time I shop for groceries.
Reverse menu planning is a great habit to have for when there is more month than money. Reverse menu planning will give you a real sense of accomplishment. You will be saving money. You will be making good use of the things you've already spent your family's money buying. And you will be a good steward by using what you have instead of buying more.
Living a frugal lifestyle takes patience, knowledge, and skill, especially when it comes to food
It will always be easier to just run through the drive-thru or order pizza to be delivered. Convenience foods are always going to be easier than fresh produce and meats. That's why they are called "convenience foods."
Reverse menu planning is a tool you can use to make frugal living easier and more profitable.