Powdered Milk: A Basic Staple of the Frugal Pantry
Do you keep powdered milk in your pantry? If not, you should. Discover the many ways it can help cut food costs.
Powdered milk is one of those basic staples that most frugal folks have sitting up on the pantry shelf. When I look up there and see it perching in its patient way, I am always filled with an intangible feeling of abundance and contentment.
Conveniently, it comes in large boxes, has zero cholesterol, zero fat, and is high in calcium, vitamin D and protein. With the current rise in food prices, powdered milk is not providing the savings at the grocery store it usually does, but if you regularly toss out spoiled milk in your household, powdered milk can still save you money.
Every recipe I have ever used it in as a substitute for whole milk has turned out perfectly. It can be used to make your own dry baking mixes, and beverage mixes, requiring only the addition of water to prepare. It can be reconstituted quickly, and even cultured into your own milk products like yogurt and buttermilk. Combined with an equal amount of ice water, it can be whipped into a fluffy dessert topping.
Remember that powdered milk tastes best if it is mixed up and allowed to chill over night before serving, or for at least 4 hours. It also tastes best when served with other foods, specifically as a chaser to chocolate cookies.
To Reconstitute
Take out a 2-quart pitcher and fill it a little over half of the way full with cold tap water. Then add 2 2/3 cups instant powdered milk. Using a spoon or a spatula, or whatever is handy, stir it until the milk is mostly dissolved. Then fill the pitcher the rest of the way to the top, place the lid on it, and put it into the refrigerator to chill overnight, or for at least four hours. Chilling dissolves the milk completely, and gives it a fresher flavor.
I make up three 2-quart size pitchers at a time, and place them all next to each other on the shelf in the fridge. I used to use glass juice jars to mix up the milk, but I have found that the pitchers are much easier for me to keep clean.
Start living better for less.
Subscribe to get money-saving content by email that can help you stretch your dollars further.
Twice each week you'll receive articles and tips that can help you free up and keep more of your hard-earned money, even on the tightest of budgets.
Subscribers receive a free copy of our eBook Little Luxuries: 130 Ways to Live Better for Less.
We respect your privacy. Unsubscribe at any time.
To Mix With Whole Milk
Powdered milk is easily mixed half-and-half with whole milk. When combined, it's nearly impossible to tell the difference between fresh milk and mixed milk.
To do this, use an extra clean milk jug and two 2-quart size juice pitchers. First reconstitute 2 quarts of milk in each of the pitchers the same way I explained above. Then, using a funnel, pour half of the whole milk into the clean empty milk jug. Using the same funnel, pour the reconstituted milk from one pitcher into each jug, making a gallon of mixed milk in each jug.
Both empty pitchers then have to be washed, but they are pretty easy to keep clean.
I used to try to mix the reconstituted milk in the milk jug with the whole milk, but it never worked as well as I'd hoped. Now I find it much easier to reconstitute the powdered milk in the pitcher first, and then pour it into the jug with the whole milk.
Like regular powdered milk, mixed milk tastes best if well chilled.
Easy Whipped Milk Topping
Place 1/2 cup of water into large bowl to chill in the freezer. When it has ice crystals around the edges, it is ready. Add 1/2 cup powdered milk to the bowl of ice water. Use electric beaters to whip the milk until stiff peaks form. It will take about 5 full minutes. Gradually add about 2 or 3 tablespoons sugar, and if desired, 1 teaspoon lemon juice, and 1/2 teaspoon vanilla. It is now done. Serve right away for best results.
This is good on pie, crisps and cobblers, as well as many other places.
Cultured Buttermilk
You can make your own buttermilk at home, from reconstituted powdered milk. You will need commercial buttermilk as a starter.
Mix up a quart of reconstituted milk by combining 3 3/4 cup water with 1 1/3 cups dry milk powder. Add 1/2 cup of fresh buttermilk, purchased from the store. Allow it to sit on the counter overnight. In the morning it will be buttermilk. Really, it's that easy.
Molasses Milk
This hot beverage is high in iron, and tastes like a caramel, taffy milk. Heat 3/4 cup of reconstituted milk in a cup in the microwave. Stir in a spoonful of molasses. Serve. Kids love this stuff.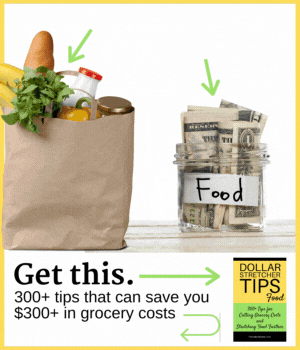 Chocolate Syrup
In a 2-quart sauce pan combine 1/2 cup unsweetened cocoa; 1 cup tap water; 2 cups sugar; and a dash of salt. Whisk it all up nicely and bring it to a boil while stirring pretty often. Reduce the heat and simmer for about 5 minutes. Remove the pan from the heat and stir in a teaspoon of vanilla.
Allow the syrup to cool before transferring to a pint sized jar, or a clean ketchup bottle. Store in the fridge, or on the counter.
My kids go through this stuff so quickly that I just leave it on the counter for them to use whenever they like.
Chocolate Milk
Prepare Chocolate Syrup as directed in the recipe above.
Fill a cup with reconstituted milk. Squeeze in a couple spoonfuls of chocolate syrup. Stir to combine. Serve to thirsty children who object to plain reconstituted powdered milk.
Cold chocolate milk can be heated in the microwave for hot chocolate.
This is also great in lunch box thermoses.