Mix Up Your Own Homemade Chocolate Mixes on the Cheap
Love chocolate? And saving money? Mix up your own homemade chocolate mixes on the cheap for your favorite chocolate addictions.
Love chocolate? Who doesn't?
Feel better about your chocolate cravings by making your own mixes for your favorite chocolate addictions.
Want to feel even better?
Your homemade chocolate mixes will save you money and give you extra wiggle room in your grocery budget.
Chocolate Brownie Mix
Brownies are a great go-to when unexpected guests arrive, your kids want an extra treat, or you decide to have a dessert date with your spouse. Always be ready with this rich chocolate mix!
Ingredients:
1 1/4 c. flour
2/3 c. cocoa powder
1 tsp. baking powder
3/4 tsp. salt
2 c. sugar
Directions:
Mix all ingredients together and store in an airtight container for three months. For longer shelf life, keep in the fridge.
For preparation, you will need the following ingredients:
3 eggs
1 tsp. vanilla extract
1 c. melted butter
Preheat oven to 350 degrees. Add the above ingredients to your dry mix and stir with spoon 50 strokes or use mixer for 30 seconds. Pour brownie mixture into a greased 9 x 13 pan and bake for 22-25 minutes. Yields: 18 brownies.
Start living better for less.
Subscribe to get money-saving content by email that can help you stretch your dollars further.
Twice each week you'll receive articles and tips that can help you free up and keep more of your hard-earned money, even on the tightest of budgets.
Subscribers receive a free copy of our eBook Little Luxuries: 130 Ways to Live Better for Less.
We respect your privacy. Unsubscribe at any time.
Hot Cocoa
I was so angry with myself when I realized how easy hot cocoa was to make! We live in Southeast Asia as missionaries and hot cocoa is only found in specialty shops during the holidays. Most of the time we enjoy it when family or friends mail us some extra goodies from America.
However, one evening I really wanted some hot cocoa and decided to experiment in my kitchen. The results were amazing! What I love the most about homemade hot cocoa is I can make it as chocolatey and creamy as I like. The options are endless, as you can add mint, raspberry, caramel, or other flavors to make the perfect cup. This recipe is so simple because I only have simple things in my kitchen, but it is amazingly good. You probably have all the ingredients sitting in your pantry right now!
Don't procrastinate until the holidays and cold weather to try this one; it's too good to wait!
1/2 cup unsweetened cocoa powder
3/4cup sugar
Pinch of salt
Directions:
Mix all the above ingredients and store in an airtight container until ready to use. You can double or triple the batch if you have a large family or enjoy drinking hot cocoa weekly.
When ready to prepare, you will need:
4 cups milk
3 cups of water
Directions:
In large sauce pan, combine all dry ingredients and stir. Then, add milk and water and heat until bubbles form on edges of saucepan. Yields: 12 servings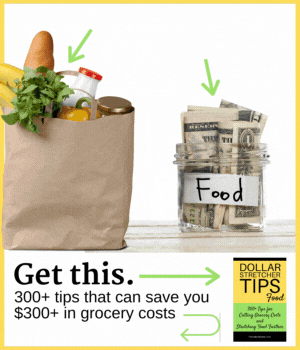 Quick and Easy Chocolate Cake Mix
Cake mixes are overpriced and who can turn down a cake that's made from scratch? Keep this mix as a staple for birthdays and special occasions.
1 1/2 cups cake flour
1/3 cup unsweetened cocoa powder
1 teaspoon baking soda
1 cup sugar
1/2 teaspoon salt
Directions:
Mix all ingredients together and store in an air-tight container for up to three months in the pantry or five months in the fridge.
When ready to make the cake, you will need the following ingredients:
1 cup strong brewed coffee, warm
1/3 cup oil
1 1/2 teaspoons vanilla
1 tablespoon balsamic vinegar
Directions:
Preheat oven to 400 degrees F. Grease and flour an eight-inch round cake pan. Now, mix the flour, cocoa, baking soda, sugar, and salt together with a wire whisk in a large bowl and set aside. Then, add the coffee, oil, vanilla, and vinegar to the dry mixture and whisk together just until smooth.
Pour the batter into the cake pan and bake for 25 to 30 minutes. Serve when cooled.
About the Author
Alison Wood is a writer for several online parenting resources, a missionary in Southeast Asia, mom to six kiddos and blogs about parenting, pregnancy and frugal living at Pint-Sized Treasures.