3 Ways to Turn Halloween into a Giving Holiday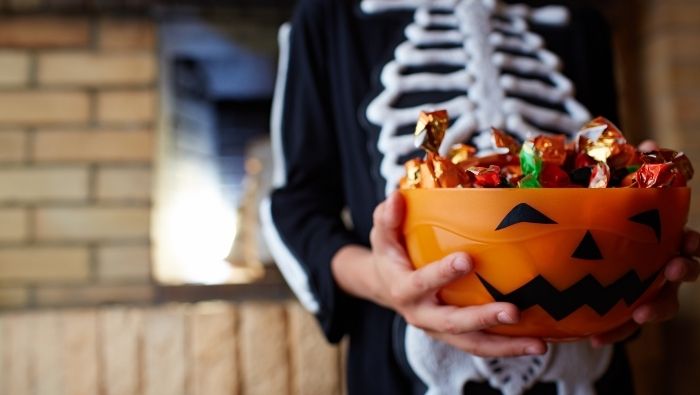 Try turning Halloween upside down this year. Instead of just getting, use these three easy ways to turn Halloween into a giving holiday.
Halloween is a holiday best-known for scariness with frightening costumes, haunted houses, and ghoulish décor. But, it can also be a wonderful time of year to spread kindness even on a budget.
Here are three simple ways to brighten someone's day this Halloween season:
1. Before Halloween, try reverse trick-or-treating.
If you or your children have costumes, put them on. Call somewhere that might love visitors (like a nursing home, a hospital, or a center for adults with disabilities) and ask if you can bring the residents a small gift or piece of candy.
Then go backwards trick-or-treating and give out treats instead of asking for them. Just be sure, when you call ahead, to ask permission before bringing in food. Due to allergies and dietary restrictions, a non-food gift might be better.
Even a very small present (a pack of gum, a travel-sized bottle of lotion, or something as practical as a pair of warm socks with a ribbon tied around them) can go a long way toward brightening someone else's day.
Start living better for less.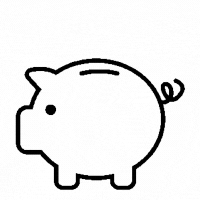 Subscribe to get money-saving content by email that can help you stretch your dollars further.
Twice each week you'll receive articles and tips that can help you free up and keep more of your hard-earned money, even on the tightest of budgets.
Subscribers receive a free copy of our eBook Little Luxuries: 130 Ways to Live Better for Less.
We respect your privacy. Unsubscribe at any time.
2. Get goodies for kids with food allergies.
Did you know that (according to FoodAllergy.org) one in every thirteen children in the US has a food allergy? That means that a lot of the cute trick-or-treaters who come to your door might not be able to eat much of what is in their bag.
If you'd like to make that night a bit easier for those kids and their parents, you can participate in the Teal Pumpkin project. This campaign began in 2014 as a way for community members to show that they have allergy-friendly prizes waiting for trick-or-treaters. All you need to do is buy a few non-food items (this can be as simple as purchasing a package of party favors). Then paint a pumpkin teal or simply print off a flier from the Teal Pumpkin Project's website and tape it onto your front door. When a kid with a food allergy comes by on Halloween night, he or she will know to ask for a non-food prize.
And be sure to spread the word in your community. This is not a widely known idea, and many people would love to participate if they knew what to do.
3. After Halloween is over, share some of your extras!
Whether you have a few unused packages that didn't get handed out to trick-or-treaters or you just have more sugar in your home than you'd like, take this opportunity to give some of your surplus candy away. Many dentists will accept (and even pay you for) your extra Halloween candy, and then they'll mail their collection to soldiers stationed overseas. You can look for a participating local dentist by visiting HalloweenCandyBuyBack.com.
Or take matters into your own hands and search online for information about Operation Gratitude or Operation Stars and Stripes. Both are organizations that facilitate the delivery of care packages to our troops overseas. If you mail your candy in early November, there is great chance that it will be in the hands of a soldier by Christmas.
And if you have a few extra minutes, write a letter to a soldier. Your words of encouragement can mean a lot to someone who is spending the holiday season far from home.
If one of these three ideas appeals to you, or if this has sparked an idea for another Halloween act of kindness, take advantage of this time of year to spread happiness. There is always someone who can use your encouragement, and this holiday gives you plenty of opportunities to be kind, one piece of candy at a time.