Frugally Fun Kids' Birthday Party Games
You want your kid's birthday party to be fun, yet affordable. Our frugal readers share some frugally fun ideas for kids' birthday party games.
Dear Dollar Stretcher,
I'm looking for some fun kids' birthday party games. We've promised both our son who's eight and our daughter who's six a birthday party this year. To keep the costs down, we want to have home parties.
I've noticed that the best home parties seem to always have a good party game or two. Can anyone suggest some affordable birthday party games that my kids will enjoy?
Naya
Have Sidewalk Chalk Fun
My kids are three years apart, but we often had their parties together since the dates were close.
One year, to keep costs down, we bought sidewalk chalk. As each kid came to the party, we had the child lay down on the sidewalk and we drew an outline of them with their name under it. Once everyone was there, each child picked an outline other than their own and drew in what their friend should look like. It kept them busy for a very long time and was a huge success.
The chalk was so inexpensive. At the end, we had each child lay next to their chalk picture, and we took a photo of them. We then emailed the pictures to the parents later on.
Ursula (via Facebook)
First Create Your Theme
It really depends on your "theme." My boy just turned six, and we had a "camp out" birthday party for him. I had a scavenger hunt for the kids.
Before the hunt, I gave them a bag, a camouflage mask that came from a dollar store, and a paper with clues on it. The paper guided them to various areas in the yard to search for their little prizes to put into their bag. At the end of the paper, they were told to find the campfire and make some s'mores. They seemed to really love it.
We also made delicious chicken stew, and my kids and some family members camped in a tent in the backyard. This year my little girl, soon to be five years old, wants to have the same party.
Amanda
Start living better for less.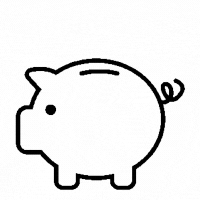 Subscribe to get money-saving content by email that can help you stretch your dollars further.
Twice each week you'll receive articles and tips that can help you free up and keep more of your hard-earned money, even on the tightest of budgets.
Subscribers receive a free copy of our eBook Little Luxuries: 130 Ways to Live Better for Less.
We respect your privacy. Unsubscribe at any time.
From Pirates to Princesses
For the eight-year-old son, make it a "pirate theme." Make homemade treasure maps to follow with hand written clues. Have a small plastic container at the end filled with candy and small prizes and then split them into party favor bags.
Make cupcakes and buy a bag of the chocolate coins to put one on top of each cupcake.
Let the kids make pirate hats out of construction paper and pirate swords out of old cardboard boxes. Use old cardboard boxes to build a small pirate ship. Make a few bean bags and have holes in the side of the ship for a bean bag toss. They can also play in the ship.
For your six-year-old daughter, make it a "princess" theme. Have each girl make her own tiara during game time.
Make cupcakes, buy candy rings at local dollar store, and top each cupcake with an opened candy ring, making that a party favor.
Let them play "dress up" and ask friends to borrow princess dress up clothing. Also check garage sales and thrift stores for costume jewelry and dress up clothing.
Jaime
Keep with Tradition
When my kids were small, we celebrated their birthdays at home. All the kids loved playing "Pin the Tail on the Donkey" and "Musical Chairs." My husband would start and stop the music and the kids would dash to grab a seat before the others.
They are traditional games, but everyone had a great time. We gave a small prize to the winner of each game.
CJ from Spain
Pop That Balloon!
One of my favorite "games" is to put one piece of candy inside a balloon, blow it up, and gather all the balloons inside three or four lawn garbage bags. At the end of the party, empty the bags of balloons all over the floor. In order to "get" the candy for his/her goodie bags, the child must sit on the balloon to pop it, pick up the candy, and place it in his/her goodie bag before getting another balloon.
Of course, everyone needs to help pick up all the pieces of popped balloons!
C
Create an Obstacle Course
One of the best events at my sons' birthday parties was the obstacle course. I used items I had on hand to create it, like a car tire, the swing set we owned, a ball to juggle, a jump rope, etc.
Use what you have. Have a starting line and a finish line. Let each kid go through the obstacle course either just for fun or being timed.
This was popular every year from pre K through about sixth grade, changing the "obstacles" to suit the kids' ages.
JD in St. Louis
Keep Kids' Birthday Party Games Outside
If the party is going to take place during summer months, the best games are outside with water. It's very inexpensive, but kids love to get wet!
During VBS at our church last summer, we had "wet" games outside where the children were split into teams and had a bucket full of water behind the last person in line. Each team was given a large sponge (like a car wash sponge). The last in line dips the sponge into the bucket of water and then has to go through their team with "over, under, over, under" with the sponge and the person in the front of the line runs the sponge to a smaller empty bucket (each team has one) and squeezes as much water out of the sponge as possible and runs back to their team to the end of the line. The "runner" now has to dip the sponge in the water, take their place at the end of the line, and the process begins again.
You can have it timed or set for each child to have a turn as the runner. The "over, under, over, under" is fun to watch and causes the kids to get very wet. The "over" is passed over the head to the next person in line and the "under" is between the legs to the next person in line. It was a huge hit.
Juliana U. in Indiana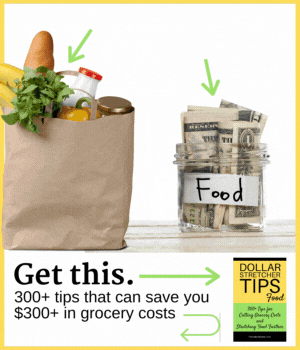 Charades Amped Up
On my daughter's seventh birthday, we played a "charades" type game. On small folded pieces of paper, I wrote things like monkey, shark, princess, soccer player, etc. and put one inside each balloon. In order to find out what they had to do, they had to figure out how to get it out of the balloon without using their hands.
It was hilarious watching them and the girls had fun trying.
K
Take the Party to the Park
Can you have the party at a neighborhood park rather than in your home? The "games" would be provided by the playground equipment. Look for a park with a bathroom and bring soap from home and a roll of paper towels in case the park's supplies have run low. Have fun!
Mary