13th Birthday Party Ideas for Tween Girls (Both Frugal and Fun)
Coming up with a frugal theme for a 13th birthday that will please tweens can be tricky. These 13th birthday party ideas for girls are both fun and frugal.
Dear Dollar Stretcher,
My daughter wants a party for her 13th birthday. We'll probably invite about 10 to 15 girls. She's undecided about a theme and what she wants to do at the party. I'd love some ideas on themes and activities suitable for tweens for her party that are frugal, yet fun as the budget is a bit tight. But I'd like to make her 13th birthday special!
Sara
13th Birthday Party Ideas for Girls that Are Both Fruagl and Fun?
We asked our frugal readers for suggestions for inexpensive 13th birthday party ideas that tween girls would find fun. Here are some of the many frugally, fun ideas they sent in to us:
A Simple and Fun (But a Bit Messy!) Birthday Idea
One of my daughter's favorite teen birthday parties was simple! It was a bit of a mess to clean up but totally worth it. They wanted to watch a movie at home. They had popcorn and pizza during the movie. After, we all sat around the table and sang Happy Birthday around completely undecorated cupcakes and then the kids decorated their own.
I picked up tons of different decorating goodies at the bulk store, so it didn't even cost too much! It was the easiest party I have ever done, and every now and then, it still pops up in conversation. It was about five years ago.
Angela W.
Start living better for less.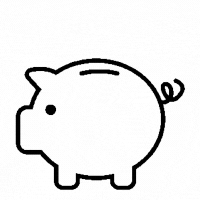 Subscribe to get money-saving content by email that can help you stretch your dollars further.
Twice each week you'll receive articles and tips that can help you free up and keep more of your hard-earned money, even on the tightest of budgets.
Subscribers receive a free copy of our eBook Little Luxuries: 130 Ways to Live Better for Less.
We respect your privacy. Unsubscribe at any time.
'Adopt a Shelter' Party Theme
I suggest an animal themed party where the guests bring gifts for the local adoption group or animal shelter. You can contact a group ahead of time and feature photos of the recipients of the gifts, so the guests can buy their gifts for a specific group of dogs or cats.
I think the attendees will get great satisfaction that they made a difference. This is the perfect age to start teaching children there is more than "me, me, me."
Karen
Have a Movie Marathon!
My daughter loved movie/TV marathon sleepovers. Start the party around 7:00 p.m. and allow the girls ample time to spread out their sleeping bags, change into pajamas, and claim a plate of finger food before starting the movies or TV episodes.
Plan at least five hours of movies. (While most girls drift off to sleep by 2:00 a.m., you might have a few stalwarts who manage to stay up all night.)
Serve a light and simple breakfast the following morning, ideally something that can sit for several hours as the girls will wake at all different times. Have the other parents retrieve their daughters around noon.
Elsie in North Texas
A Crafty Party Idea: Sew Sleep Pants Together
A pair of boxer shorts or sleep pants can be made in an hour or so. Contact your local craft/sewing store to host the party. Each girl will choose her fabric (from a pile of sale fabric you've pre-selected in your price range) and a length of elastic or drawstring for the waist band and have access to a sewing machine. If you sew, you may be able to manage the group and machines yourself. Anyone can be taught to sew a straight line in five minutes. Use the store's cutting tables, cutting tools, and sewing machines. In an hour or so, each girl will have her new favorite pair of sleep pants and great stories to tell at school.
Keep a few bowls of simple snacks in the room like pretzels and licorice sticks. You'll want to stick with foods that won't require washing hands before touching the fabrics. The party favor will be the sleep pants. If you know how to sew and can beg or borrow a few extra machines and have at least two tables the kids can cut out a pattern on, you can do this yourself at home with all the kids using the same batch of fabric, so they all match! This idea is truly frugal and lots of fun.
JD in St. Louis
They'll Love a Carnival Themed Party
For my daughter's 13th birthday, we had a carnival theme! We had fresh popcorn, photo booths, games with prizes, etc. It was a huge success. All the kids had their cell phones out taking pictures and it was the talk at school for weeks!
Karen
Host a Murder Mystery Party
Try a murder mystery party, choosing one that is for girls. Jack Pachuta's "A Gazzilionaire's Club" was one I used for both daughters when they turned 13. It is such an awkward age and it allows for some drama, including dressing up and role play. They forget about silly things and get out of their skin for a few hours.
Decorate the house in alignment with the theme and make a nice at-home dinner, which also plays to the tune of the theme. Take a photo of each girl in her part/costume, which I always encouraged to be something from their closets (nothing was purchased). The girls really did love it, and loved hamming it up.
Katie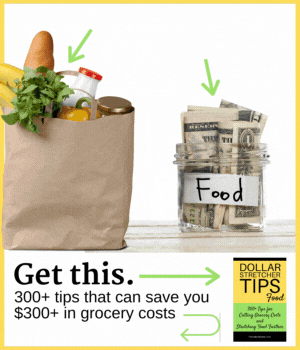 Consider a Spa-Themed Birthday Party
I have a 13-year-old daughter and an 11-year-old daughter. Both love spa themed parties with facials, manicures, and pedicures. A small nail kit for each girl makes a great party favor and keeps everything sanitary for each girl. I would include one or two nail polishes, which you get can at a dollar store.
Lori
A Memorable Idea for Daughter's 13th Birthday Party
When my oldest daughter turned 13, my wife did something rather unique that my daughter still remembers to this day.
Instead of the traditional teen's party, my wife contacted about 14 adult women in my daughter's life (special teachers, pastors, etc.) and asked them to each write a letter to my daughter, discussing why they thought my daughter was special as well as advice for the teenage years. Then the women were also invited to a brunch on a Saturday afternoon. My wife held it at our church, so it was a free room.
Each of the women put together the letter and my wife then presented it to my daughter during the brunch. During the brunch, my wife asked each of the women to go around the room and introduce themselves to the group and give advice to my daughter again. The brunch was pretty simple and affordable.
My daughter got the chance to go hang with friends afterwards and do the birthday thing with them, but years later, she still thinks upon her special 13th birthday. And the scrapbook of letters is still on her shelf, pulled down every once in a while.
Matt in Littleton, CO
Have a Nail Design Party
Get some cheap nail polish from a dollar store or the small bottles you can find at Walmart. Then find design ideas online. You can print some ideas out for them to take home with them.
Patty
Another Inexpensive Crafting Idea
Have them decorate plain t-shirts with craft paint (they can bring one from home in their size). Or maybe get plain pillowcases to do the same thing. Then they will have a take-home favor from the party.
Sheryl
Have Fun with a Spa Makeover Party
If she is a girlie girl, a spa makeover party is great fun. Each girl is asked to bring her own brush and comb set, blow dryer, curlers or straightener, make-up, and a dress up outfit, pajamas and a robe. You supply the facials, the body oils for massage, the hot oil treatments for hair, the nail polish, etc. The girls will have fun trying different looks on each other and generally it is an overnight party.
Vanessa
Throw a Cake Decorating Party
When my daughter was about that age, we had a cake decorating party. I filled a bunch of decorating bags with different colors of frosting and put out a variety of tips. I made a bunch of cupcakes. The girls had a blast decorating and eating the cupcakes. I took pictures of everyone's creations.
For the "favor," each girl was given a new frosting bag and three different tips. I bought a big variety pack online, so each tip was very reasonably priced.
If you don't know how to decorate, you and your daughter could watch some YouTube videos. It's extremely easy to do basic decorating and get very nice results.
The girls all really enjoyed it and got to learn a new skill. I liked that the favor wasn't a bunch of cheap junk that would just get thrown away. And although they weren't the cheapest favors, they were also the activity.
Lisa in Ypsilanti, MI
A Salon Party Is Perfect for a Tween Birthday Idea
For my daughter's birthday, we had a salon party. We soaked tootsies and hands and I did manicures and pedicures. The girls loved being pampered and getting to choose their polish color. (I have a lot of polish.) You can get polish from a dollar store and let them keep it otherwise.
The cake was a big hit too. I made several layers as the "nail polish bottle" and then a pan of cupcakes (6) for the stem of the polish bottle. I used a skewer to hold the cupcakes together on top. Then I frosted the cake pink and the stem or wand part of the cake black. I also piped "OPI" on it. Because there was room in the budget, I made little bags up for each girl (from dollar store) with a nail file, buffer, polish, etc.
Andrea
Thrift Store Fashion Show
If the girl likes thrift store shopping, this is a party for her! Plan a sleepover and ask everyone to bring their favorite food to share. The party girl provides drinks and some simple foods. Give each girl $5 and head to the thrift store after arriving at the party house. Each girl needs to buy a complete outfit with any theme. While the girls are shopping, mom picks up a few odds and ends to make awards for the kids. Some thrift stores bag up a lot of odds and ends and sell the bag cheap. That's the bag you want!
When you get home, the girls dress in their outfits and you provide an area for a "runway." The girls get to model their outfits adding commentary as they go, or mom can be the announcer! At the end of the show, mom presents each girl with an award (bought at the thrift store) to somehow match up with each girl's outfit. You get to use your imagination! The girls get to keep what they bought, or the items can be re-donated to a thrift store. I did this with my niece, and it was a hit with the girls!
Diana
Build a Fort and They Will Come
Building a fort in the basement for the girls to have a slumber party was the best idea ever!
We attached blankets, sheets, fabrics, and Christmas lights to the ceiling, walls, and furniture. There was even a long tunnel between the furniture to use as an entrance. Pillows, stuffed animals, deck of cards, and some electronics made it a place the kids didn't want to leave.
Would you believe my daughter has requested this again for an 18th birthday party?
Deborah
Tweens Would Have Fun with a Mall Scavenger Hunt Birthday Party
A mall scavenger hunt is a fun and frugal birthday. Meet friends and adults at a central location (like the food court) and distribute a list of things to find. Divide into small groups. Each group should be with an adult, depending on number of guests. Arrange a time limit and have fun!
Adults can take pictures of each found item, such as largest hat, longest scarf, ugliest sweater, etc. Be creative! At the arranged stop time, you should meet, share pictures and laughs, enjoy cake/cupcakes (bring your own), and give prizes to all participants! It's fun and easy to create a memorable party!
Sandra