Cheaply Removing Smoke Smell and Other Odors from a Car's Interior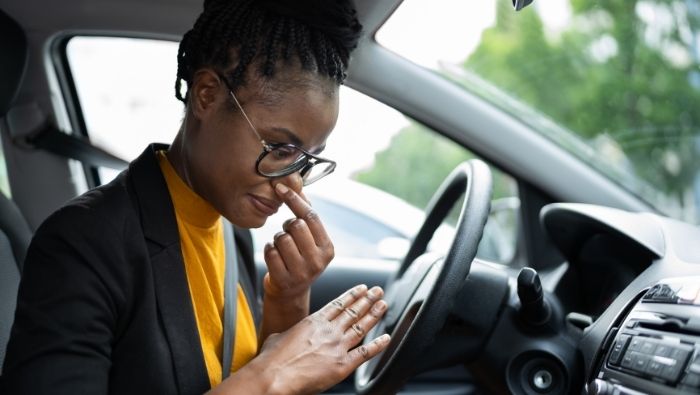 You just got a great deal on a used car. But the previous owner was a smoker. Here are some tips from our frugal readers for removing that stale smoke smell.
Dear Dollar Stretcher,
I just purchased a used car, and the previous owner was a smoker. The car positively smells of stale cigarette smoke. Spraying air freshener provides only about 45 seconds of relief.
What can I do to remove the smoke odor without paying a pro a pretty penny to deep clean the car's interior?
Simone of Washington, DC
Vanilla Works
Use vanilla extract. Put a large amount on a piece of rag and throw it under the car seat. It will draw the odor into the rag. When it starts smelling again, use more vanilla.
It works!
Debbie
Febreze is Fabulous
I went through the same thing when my daughter borrowed my car for a week. I could not get the odor out until a lady at the car wash told me to get Febreze.
I sprayed it on seats, upper liner, floorboards, etc. and it really worked.
Linda
Start living better for less.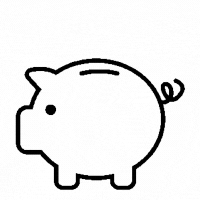 Subscribe to get money-saving content by email that can help you stretch your dollars further.
Twice each week you'll receive articles and tips that can help you free up and keep more of your hard-earned money, even on the tightest of budgets.
Subscribers receive a free copy of our eBook Little Luxuries: 130 Ways to Live Better for Less.
We respect your privacy. Unsubscribe at any time.
Try Vinegar for Removing Stale Smoke Smell
I suggest placing a bowl of vinegar in the car overnight, possibly for several nights. Once the smell is gone, I recommend putting a dryer sheet under both front seats for additional deodorizing.
My parents also stored a box of apples for a week in their car that was purchased, as the garage was colder. Not only did the smoke smell disappear, but the car smelled wonderfully of apples!
Lori from Ohio
It's Not Just For Breakfast
I remember someone saying that coffee grounds will absorb the smoke smell. (Just make sure not to get them wet.) Let it sit over night or as long as you can and then vacuum it out. Hope that helps!
Mi Mi
A Real Nok-Out
You might try Nok-Out. It converts odors by oxidation to a substance that has no odor.
Using a clean air-intake filter of your air conditioning system, dampen the entire surface of the filter with Nok-Out. Replace filter as usual. Repeat daily for one week.
With the engine running, spray Nok-Out into the ventilation system (at the base of the windshield). Turn the air circulation on high with all windows closed, run for a full 5 minutes. Open windows and continue running the fan for 5 minutes.
Holly
Cinnamon Delight
I'm not sure if this will help, but I've been enjoying it myself for several weeks.
Mix together the cheapest apple sauce and cheapest cinnamon that you can find. Mix them together until you have a really thick glob (like really thick bread dough). It will take about 1/2 cup apple sauce and 1/4 cup cinnamon. Roll it around to mix. Put it in an old small margarine tub. Punch a few holes in the top with a pen, then stick it under the seat in your car.
This is the same recipe used to make cinnamon Christmas ornaments. I took some of the stuff with me in the car and rolled it under a seat. When the heat kicks in, or the car has been sitting in the sun, the whole car has a great cozy cinnamon smell to it.
Sue
Baking Soda Works Well
Sprinkle baking soda on the car seats and carpet. Let this sit a couple of days if possible. Meanwhile, be sure to sit on a sheet while driving. Vacuum thoroughly.
If the smell remains, keep a couple of the spill-proof boxes of Arm & Hammer Baking Soda on the floor of the car out of the way so they don't get trampled. Also put a new dryer sheet under the car seat to cover the smell.
C.
OdoBan Will Do the Job
Buy some OdoBan and follow the directions. You may have to do it a couple of times, but it does work.
Paul
Absolutely Try Ammonia
Put a glass half full of ammonia or Windex in the car each night for about a week. It should suck the order from the carpet and seats.
Jenn in Shelton, WA
Homemade Solutions for Removing Odors from Car
I've always been told that placing an unused dryer sheet under the bucket seats is a good alternative to the 'Piney Tree'. Another thought would be to do a frugal detailing job. A vinegar rinse for anything without cloth, and a carpet sprinkle for the upholstery and carpets.
Jessica of Snow Camp, NC
Charcoal Removes Odors from Car
Have you tried placing a shallow pan or box underneath the seat with charcoal briquets in it? Activated charcoal pulls odors out of a lot of things. This would be a relatively inexpensive fix if it can handle the strong odors you mention.
Kristi
Use Volcanic Rock to Remove Odors
Home Depot and Lowes (and probably other stores) sell these little mesh bags of Volcanic Rock
 (or so it's called) that are supposed to absorb odors. It worked with a musty odor for me. It's worth a try.
Deb
Cat Liter Surprise
Wash the carpeting with carpet cleaner, wipe down the entire interior with cleaner like Armor All and then get cat liter.
Put the cat litter (about 1 or 2 cups) in a pie pan and leave it there for about a week. Change the litter and go another week. This should take care of the odor.
Brian
Apple to Keep the Odor Away
Try placing a cut up apple in a cup to get rid of the odor. Let the apple sit in the car until it starts to shrivel.
Rebekka
Ionizer Removes Odors
Did you buy the car from a dealer? If so, take it back and have them plug in an ionizer for 24 hour. It even gets rid of cigarette smoke.
J
Newspaper Acts as Odor Remover
To remove odors from your car, crumple newspaper and leave in the car. Also, put a bag of plain charcoal briquets in the car to absorb orders. Do not use the kind with lighter fluid on the briquets.
Paula