9 Reasons You Can't Save (and How to Overcome Them)
We give many reasons (excuses?) for not saving more than we do. See if any of these common reasons for not saving sound familiar to you and find out how you can overcome your saving roadblocks.
Savings is money that we put aside for when we need it. It's something that we all believe in, yet so few of us manage to do it. According to the Bureau of Economic Analysis, as of September 2019, personal savings was 8.3% of disposable personal income.
We give many reasons for not saving more. Here are some of the most common ones and what we can do to overcome them:
1. I've never been able to save.
Many people believe that they are not able to save. And, because they believe that, they'll make sure that it becomes true. It's as if they're sabotaging their own attempts at saving. The first step for them is to decide that they can save money. And, then believe that it's true.
2. I don't make enough to save.
Yes, it is harder to save when you don't make much money, but unless you don't have enough for a modest place to live and basic food, you probably have the ability to save a few dollars each month. Look for little expenses like lottery tickets or convenience store soft drinks. You might be surprised at how much you could save.
3. My bills are too high to allow me to save.
This is only true if you have no control over any of the bills. Even long-term commitments like auto loans and mortgages can be refinanced or eliminated if you sell the car or house. The way to solve this problem is to take ownership of your bills before you spend the money. After you spend it, the bills become an excuse.
4. I have too many debts to be able to save.
This is based on a falsehood. Systematically paying off debt is saving. As the amount you owe goes down, so does the amount of interest you pay each month. So each month that you lower your debts, you put yourself on a better financial footing. The real trick is in not taking on new debt.
5. I don't know anything about money
Do you think you're dumb when it comes to money? You don't need to be smart or well educated to save money. You simply need to spend less than your income. So if you can add up your bills and your income, you know enough to save money. Often people who say they're not smart enough believe that there's some secret to saving money. There isn't.
6. I don't have the willpower to save.
There's some truth in this for all of us. Very few people demonstrate willpower all the time in every area of their lives. But even people who are dealing with addictive spending behaviors can identify when they're most vulnerable, and then create tools to bolster their willpower for those situations. Even if it takes professional help, saying that you can't overcome it shouldn't be your final answer.
7. No one can save in this economy.
It's true that it's harder to save when incomes are down and prices are up, but any change in income or expenses is a signal to review your budget and make appropriate changes. If you wait for times to get better you might never think that they're good enough to begin saving money.
8. Prices are rising too fast for me to save.
Rising prices may mean that you have to adjust the amount you save temporarily, but they're no excuse to stop saving entirely. In fact, when prices are rising, you have even more need for your savings. You're more likely to be surprised by the size of a bill when prices go up. One of the reasons that you saved money was to handle the unexpected bills.
9. My partner makes it impossible to save.
Yes, it's easier to save when both partners participate. It's also true that if left unchecked, a spending partner will sink a saving one. But, you don't need to let that happen to you. If your partner is unwilling to save, separate your finances. That means getting separate savings accounts and separate credit cards, too. When your partner's finances crack, they'll be glad that you managed to save some money and have your own high credit score.
Let us help you achieve your financial goals.
Subscribe to Financial Independence, our daily email newsletter. It doesn't cost anything. And, it could make a huge difference in the way you live!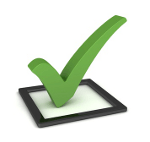 Subscribers get Are You Heading for Debt Trouble? A Simple Checklist and What You Can Do About It for FREE!