Affordable Fencing Options: Protection and Privacy for Less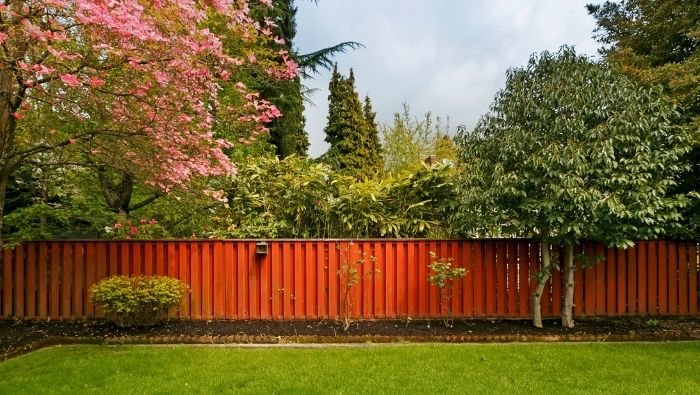 A new fence can provide protection and privacy while giving your yard a nice new look. But how do you choose an affordable fencing option that will meet your needs?
Your new neighbors seem nice, but you're getting tired of chasing their dog out of your yard. Robert Frost's poem states, "Good fences make good neighbors." He may have had neighbors like yours.
A new fence might beautify your yard and provide boundaries. But what's the best way to find an affordable fence?
Decide which type of fence will best serve your needs.
Before pricing a fence, determine if you're seeking privacy or if you want to keep neighbors out. Privacy fences, often wooden, are less affordable than chain-link or picket fences that simply define your yard's boundaries.
You can't get started with measurements and estimates until you determine what type of fence you desire. Drive around your neighborhood and make note of what type of fences your neighbors have; look online to view different fencing options.
Start living better for less.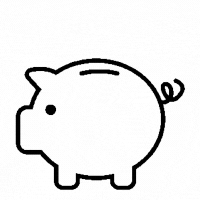 Subscribe to get money-saving content by email that can help you stretch your dollars further.
Twice each week you'll receive articles and tips that can help you free up and keep more of your hard-earned money, even on the tightest of budgets.
Subscribers receive a free copy of our eBook Little Luxuries: 130 Ways to Live Better for Less.
We respect your privacy. Unsubscribe at any time.
Do-it-yourselfers save money on fence installation if they're willing to do the work.
Installing a fence yourself is labor-intensive. There are many online videos and detailed instructions for fence installation. If you're patient and precise, have a buddy to help, and are willing to give the time, this is the way to a fenced-in yard.
Before starting, contact your city to see if there are permits or ordinances related to your new fence. Additionally, contact your utility company to assure that you won't encounter buried cables.
Next, define where to locate your fence, measuring everything, allowing for gates. Possibly you'll need a wider gate if you require lawn mower or wheelbarrow entry. Additional challenges include areas around large trees with wide, deep roots.
Then, determine spacing between posts, calculating the number of posts needed.
You'll also need to decide how tall your fence should be to serve its purpose. For example, four feet tall is typical for chain link fences.
Then, use an online fencing calculator, such as this one from Home Depot, to decide what specific parts you will need to purchase and how many of each.
You will also want to learn how to maintain your future fence and what type of warranty comes with the fencing material. Always read the fine print on warranties!
Expect to be digging deep holes for whatever type of posts you'll be using for your new fence and know what type of material, such as gravel or concrete, will hold the posts in place. You'll need to rent a hole digger from a local equipment rental shop. They typically rent by the hour, half day or full day, so you'll want to work quickly.
It is this step of installing a fence that often discourages many do-it-yourselfers and makes them consider having the fence installed professionally.
How much can a DIY fencing installation save you over professional installation?
At the time of this writing, a major home improvement center was contacted to obtain prices for fence material and installation. The estimator said that by installing it yourself, you save roughly 50% on the entire project.
For example, a four foot high chain link fence that's one hundred feet long would cost about $1500 professionally installed or $750 by doing it yourself.
The same height wooden fence might cost $2,000 installed or $1,000 if you do the work. The same sized fence in vinyl materials costs $3,500 installed or $1,750 for the do-it-yourselfer. And a decorative metal fence could cost $3,700 or half of that if you want to install it yourself. You'll have to assess how much your time is worth to do this very labor-intensive job.
Hiring a professional to install your new fence may reduce your stress and be worth the extra expense.
If you are overwhelmed at all the factors to consider before installing a fence in your yard, it may be worth it to hire a professional. Many of the home improvement stores that sell fencing materials have people who can install your fence for you, but there are a couple of things you should make note of.
The first concern about installation by a home improvement store is that many of their installers work as independent contractors rather than employees of the store. If you have a problem with your new fence a few months or years ahead, you may be hard-pressed to receive any kind of assistance.
Additionally, purchasing and installing a fence via a home improvement shop does not guarantee a lower price. One woman priced a new fence with a home improvement shop and found them to be more than 25% higher than a local company that exclusively installs fences. So be sure to shop around and obtain at least three estimates, asking many questions of the estimator before making any sort of commitment.
It may be time to have your yard fenced in. Since you will be spending a lot of money for something that is relatively permanent and may be subject to local ordinances, be sure that you have thoroughly explored all your options for an affordable fence.
Once you have your new fence, you'll likely wonder why you hadn't had it installed years ago.