Frugal Recipes for Homemade Dog Biscuits
Would you like to treat your pup with inexpensive home-baked goodies? Try these frugal recipes that your dog is sure to love!
Dear Dollar Stretcher,
Do any of your readers have a recipe for homemade dog biscuits or cookies? I would like to make healthier, cheaper doggie treats for our pets.
EWC
Recipes for Inexpensive Homemade Dog Biscuits and Cookies
We asked our frugal recipes to share recipes for their pup's favorite homemade treats. Read on to find an affordable treat recipe your pup and your budget is sure to love.
Humane Society Recipe for Homemade Dog Biscuits
From the Peninsula Humane Society, San Mateo, Ca
1/2 cup cornmeal
6 tbsp. Oil
2 cups whole wheat flour
2/3 cup water or broth
Preheat oven to 350 degrees. Mix all ingredients together well. Roll out to 1/4 inch thick. Cut into desired shapes with cookie cutter. Bake 35-40 mins, let cool and store in tightly sealed container.
Lori
People and Dog Biscuits
You Need:
large bowl
small bowl
rolling pin
3 1/2 cups flour
2 cups rye flour
1 cup corn meal
2 cups cracked wheat
1/2 cup dry milk
4 t. salt
1 envelope active dry yeast
1/4 cup very warm water
2 to 3 cups chicken broth or other liquid
1 large egg, beaten w/ 1 T. milk
cookie sheets
This recipe is for , dare I say, people AND dogs! It makes about 11 1/2 dozen 3″ x 3/4″ biscuits, or a number of other shapes. Mix flours, cracked wheat, corn meal, dry milk, and salt in large bowl. Sprinkle yeast over warm water and stir in small bowl and add the yeast and 2 cups of broth to dry ingredients Mix well with hands. The dough will be very stiff. If necessary, add a little more broth. Roll out dough on floured surface to 1/4″ thickness and cut into desired shapes or squeeze into shapes. Place on ungreased sheets and brush with egg/milk mixture. Bake 45 minutes at 300 degrees. Turn off oven and leave in oven overnight. Substitute water left from veggies for broth if you like.
R.
Start living better for less.
Subscribe to get money-saving content by email that can help you stretch your dollars further.
Twice each week you'll receive articles and tips that can help you free up and keep more of your hard-earned money, even on the tightest of budgets.
Subscribers receive a free copy of our eBook Little Luxuries: 130 Ways to Live Better for Less.
We respect your privacy. Unsubscribe at any time.
"Already Have Ingredients" Recipe
Most people should have almost all of the ingredients at home. It does call for baby food but I don't know why you couldn't make your own. Here goes
2 3/4 C. whole wheat flour
1/2 C. powdered milk
1 tsp. salt
1/4 tsp. garlic powder
1 egg
6 Tbs. vegetable oil
8-10 Tbs. water
2 small jars strained baby food (beef, chicken, lamb, or liver)
Mix all ingredients together and knead for 3 min. Roll out to 1/2 inch thick. Use a dog bone shaped cookie cutter, and place biscuits on an ungreased baking sheet. Bake in preheated oven at 350 degrees for 20 to 25 min. Makes approximately 2 dozen doggie biscuits.
BN
Peanut Butter Cookies
Here is a recipe for homemade doggie biscuits —
4 1/2 cups flour
1 1/3 cups cornmeal
6 Tablespoons peanut butter
1 cup applesauce (with one batch, I just pureed a regular raw apple)
2 eggs
1/2 cup milk
1/4 cup sunflower or sesame seeds, optional
1 egg for basting
Mix all dry ingredients. Add peanut butter, milk, eggs and applesauce. Mix well until dough is firm. Let stand for 15-20 minutes. While waiting, set oven at 350 degrees. Roll out dough on floured surface to a 1/4″ thickness. Cut into shapes with cookie cutter. Baste with egg and then sprinkle with seeds (if desired). Bake 30 to 40 minutes. Cool on wire racks. Makes approximately 4 dozen biscuits, depending on the size you cut them.
RENE'E – PA
Crunchy Biscuits
5 T bouillon – any flavor dissolved in 3 C boiling water, or 3 C meat drippings (bring to a boil before adding other ingredients)
2 C oatmeal
1/2 C oil
1 C wheat or oat bran
1/2 C honey (optional)
2 eggs
6 – 8 C white or wheat flour
Add oatmeal, oil, bran and honey to liquid while still hot. Carefully add eggs so they don't cook in lumps. Mix in flour gradually until dough is stiff. Roll out. Cut w/ cookie cutters. Bake on cookie sheet at 325 degrees for one hour. Turn off oven, allow biscuits to remain in oven over night. They will be hard and crunchy. Store in paper bag or cardboard box. Do not store in an air tight container.
A.
Two Favorite Recipes for Homemade Dog Biscuits
There are several recipes for these wonderful treats. Here are two of my favorites.
1 3/4 cups canned dog food (2 16 oz. cans)
1 cup unprocessed bran
1 cup old fashioned oatmeal
1/2 vegetable oil
Preheat the oven to 250 degrees. In a medium bowl mash the dog food and remove all lumps. Mix in the bran and oatmeal. Slowly add the oil, mixing to a consistency that is easy to mold into patties or roll and cut into bone shapes. Add more oil if the mixture is too dry. Arrange biscuits on and ungreased baking sheet and bake for 3 1/2 hours, or until hard. cool; store in a covered canister. If refrigerated, the treats will keep for about 1 month. Makes 16 medium size biscuits.
3 1/4 cups unbleached flour
2 cups whole wheat flour
1 cup Rye flour
2 cups bulgur (cracked wheat)
1 cup cornmeal
1/2 cup instant nonfat dry milk
4 tsp salt
1 envelope active dry yeast ( or 2 1/4 teaspoons)
1/4 cup warm water
3 cups chicken broth
1 egg slightly beaten with 1 tsp of milk
Turn oven on to 300 degrees. Mix the first 7 ingredients with a wooden spoon in a large bowl. Dissolve yeast thoroughly in warm water (110 – 115 degrees) in glass measuring cup. Add to dry ingredients. Add chicken broth to flour mixture. Stir until dough forms. Roll our dough until it is 1/4 inch thick. Cut out bone shapes from dough. Place on greased cookie sheets. Brush dough with egg glaze. Bake bones for 45 minutes. Turn oven off. Biscuits should remain overnight to harden. Makes 30 large bones.
V.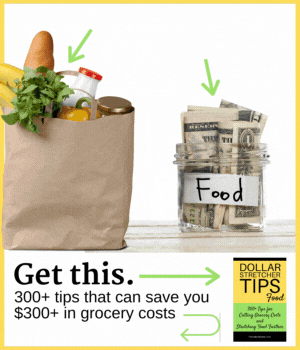 3 Easy-and-Cheap-To-Make Recipes
Oatmeal Cookies
3 cups oatmeal, uncooked
1 cup cold-filtered water
1 1/2 c. whole wheat flour (or rye flour)
1 Tbsp. parsley, chopped
2 egg yolks
2 Tbsp. raw honey
1 tsp. baking soda
2 cloves garlic, chopped (optional)
Mix all the ingredients and spoon onto a greased cookie sheet. Bake for 12 to 15 minutes at 350 degrees F. Place on cooling rack and store in refrigerator for up to two months.
Good Dog Biscuits
1 3/4 c. whole wheat flour
1/2 c. oatmeal
1/2 c. cornmeal
1/4 c. liver powder (available at health food stores)
2 Tbsp. brewer's yeast powder
1/4 c. bone meal powder
3 Tbsp. powdered milk
2 eggs, lightly beaten
3 Tbsp. wheat germ oil (vegetable oil or bacon drippings may be used instead)
1/2 c. water
Preheat oven to 325 degrees F. Combine flour, oatmeal, cornmeal, liver powder, brewer's yeast, bone meal, and powdered milk in a food processor or blender, or mix in a large bowl. Stir in eggs, oil, and water, mixing thoroughly. The dough will be stiff and dry. Remove dough to a lightly floured surface or pastry cloth. Roll or pat into a rectangle that is 1/4 to 1/2 inch thick. Cut into bone shaped biscuits with a small knife or use a bone shaped cookie cutter. Roll the leftover scraps of dough and cut into shapes until all the dough is used. Place on a lightly greased or parchment lined baking sheet, and bake for 40 to 60 minutes until brown and dried through. Cool on a rack.
Dog Mini Cakes
2 c. whole wheat flour
1/2 c. soybean flour
1 c. skim milk or water
1 Tbsp. honey
1 Tbsp. canola or sunflower oil
1 tsp. sea salt
Mix whole wheat flour, soybean flour, and sea salt. Then add skim milk or water, canola or sunflower oil, and honey. Mix and let the dough rest in a warm place for 15 minutes. Add oil and allow to sit another half hour. Flatten walnut-size portions into small cakes. Bake in a 400 degree over for half an hour.