Creative Cheap Gift Basket Ideas
A gift basket can be a wonderful gift idea for almost any occasion, but they can get expensive if you aren't careful. Here are some creative gift basket ideas that are easy on the budget.
Dear Dollar Stretcher,
Can any of your readers suggest creative, yet cheap gift basket theme ideas? Like for a baby shower, what would be some interesting things to put into a gift basket? Same for Christmas or birthdays.
I would love to get a collection of creative cheap gift basket ideas to have on hand year round.
Amy
A "Cool" Gift Basket Idea for Any Occasion
One of the best gift basket ideas I've ever come across was a "Ice Cream Sundae" gift basket. You can make this very frugally or extravagantly. Just place sundae or ice cream bowls (can easily be found at 1$ stores), some spoons, an ice cream scoop, sprinkles, ice cream sauces (homemade or store bought) and napkins (paper or cloth) in a basket and bring to a shower, birthday party or housewarming.
I plan on giving this to my brother for a wedding present along with an ice cream maker and an ice cream cookbook.
Thea
A Great Gift Basket for a New Mom
This past spring I was invited to attend a baby shower for someone I didn't know very well. Being short on cash, I created a "New Mom Stress-Reduction Kit" which was very well received, and cost me only about $11.00, including the gift wrap.
Here's what went into it: By sheer good luck, I found a nice bath set marked down at Kroger's cosmetics counter. In it was a tube of shower gel and one of those wooden roller-massage things in a pretty little straw basket. The original price was $14.99 but it was marked down to $4.99, so I bought it for my "kit." Then I went to Big Lots, where I found a pretty ceramic mug ($1.49), a box of gourmet tea ($1.99), a good looking lead crystal votive holder (50 cents) and a scented votive candle (50 cents). Since the shower gel was peach-colored, I selected the mug and votive candle in coordinating colors, so everything had a nice unified look. I wrapped all these items up in tissue paper, then put them in a matching gift bag with a tag that read "The New Mom's Stress Reduction Kit. Enjoy!" It was the only gift the new mom received at the shower that was just for her.
If you wanted to include more stuff, you could maybe add a back scrubber brush, parenting magazines, cologne or perfume, nail polish, etc. If you shop for these items at a store like Big Lots, you can put together some great gift baskets very inexpensively. The trick is going without any pre-conceived notions of what you've "just gotta" have. instead, let the available merchandise and serendipity inspire you.
PT
Start living better for less.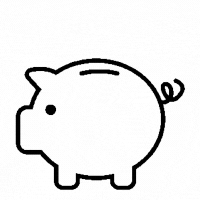 Subscribe to get money-saving content by email that can help you stretch your dollars further.
Twice each week you'll receive articles and tips that can help you free up and keep more of your hard-earned money, even on the tightest of budgets.
Subscribers receive a free copy of our eBook Little Luxuries: 130 Ways to Live Better for Less.
We respect your privacy. Unsubscribe at any time.
A Get Well Gift Basket That Will Be Remembered
During the months in the hospital after my accident, I received a number of items from well-meaning friends. The best get well gift basket I got was from a neighbor, who included note cards with Forever Stamps already applied and my return address already written on the envelope so I didn't have as much work to do to send out thank you's to everyone who helped me through this tough time.
She also gave me coupons for free house cleaning, a home-cooked meal, a day of on-demand shopping, a manicure and pedicure (along with new polish in my favorite color), and a careful assortment of personal care items specifically chosen to help me deal with the results of my disability. It was fun to get balloons and flowers, but this basket did the most to help me get back to living a normal life and was remembered for ages.
Kamia
11 Birthday Gift Basket Ideas
Dinner in a Basket: Include a loaf of Italian bread, spaghetti, a jar of marinara sauce, a bottle of wine, fresh garlic, and even parmesan cheese, depending on what you can afford. If you will be taking to this someone's home, you could add a bag of frozen meat balls and even a hot pad or dish towel.
Movie Night: Include a copy of a favorite move, a box of microwave popcorn, butter flavored sprinkles, and a bag of candy. You could also add a gift card for a pizza or popcorn bowls.
Book Lovers: Include a book by a favorite author, a box of tea bags, a small candle, a book mark, a small box of chocolates, and a tea cup and saucer.
Knitter's Delight: If your friend likes to knit, give a basket of lovely yarn and a new set of needles.
Car Safety: Include flares, a canned tire inflator, paper toweling, window cleaner, a tire pressure gauge, a plastic poncho, a flashlight, batteries, a bottle of water, jumper cables, a snow brush, an ice scraper, a collapsible snow shovel, cat litter, etc.
Cookie Time: Include a cookie mix, cookie cutters, a wooden spoon, a mixing bowl, and sprinkles.
Pot of Soup: Include a mix of dried beans, spices, bouillon cubes, dried veggies, crackers, bread, and/or a box of corn muffin mix.
For the Love of Chili: Include cans of beans, spice mix, cornbread mix, canned tomatoes, and tomato sauce.
Get Well Soon: Include tea bags, magazines, VapoRub®, aspirin or acetaminophen, a rice bag (white rice in a cloth bag or sock sewn shut so it can be warmed in a microwave), cans of chicken noodle soup, and cough drops.
Home Office: Include a spiral notebook, a three-ring binder, pencils, a pencil sharpener, stamps, a tape dispenser, a stapler, pens, sticky notes, and a coffee mug.
Bath Time: Include a towel, a washcloth, bath soap or body wash, shampoo, conditioner, bubble bath or homemade bath salts, and body lotion.
Beth
Winning Christmas, Teacher, and Wedding Gift Basket Ideas
Here are two that I've done before:
For a Christmas present, I gave a cute basket lined with a new dish towel; inside I placed some very cute shapes for cooking eggs and pancakes in (I found these at a specialty kitchen store for under $5); a bottle or two of flavored pancake syrups, a boxed or bagged pancake mix.
For a wedding gift from a group of us who went in on it together: we shopped off the wish list at Target and got what they wanted but presented it in a fun way in a large metal mixing bowl lined with dish towels in the correct colors; included inside were a set of measuring spoons, a spatula, a muffin pan, a whisk and a box or two of muffin mix.
Here's one I received as a teacher this year: the parents of my students went in together and presented me with a large basket filled with fun teacher things, such as bulletin board borders, cute notepads and stickers, bottles of glue, glue sticks, erasers, and pencils from Walmart and a teacher store.
It was great!
Michelle
Dollar Store Gift Basket Ideas
Here are a few ideas that I have done:
For baby showers, I buy an inexpensive baby tub and fill with sample size baby shampoo, oil, powder, etc. I also include an envelope full of baby coupons (formula, baby food, juice, diapers, etc.). I clip coupons anyway, so when I run across baby items I clip those too and save them for when I need them.
For newlyweds and people moving into their first place, I go to the dollar store and buy a container, either a vase or bucket or basket of some kind and then go from there filling it up. Wide mouth vases I fill with kitchen utensils, laundry baskets with assorted laundry items (hosiery bags, sock sorters). I just have fun with it.
I've also made those expensive-looking bath gift baskets. The dollar store usually has the bath and body items for a dollar. I buy a basket, body wash, bubble bath and lotion. They usually have a four pack of body puffs. I arrange the bottles and fill in the basket with the body puffs. Wrap in cellophane and voile'. Five bucks and a nice birthday or Christmas gift.
I love the dollar store. I've made gift baskets for lots of people; of course they aren't always in a basket, sometimes a storage box, a vase, a nice bowl. It all depends on what I find.
Terri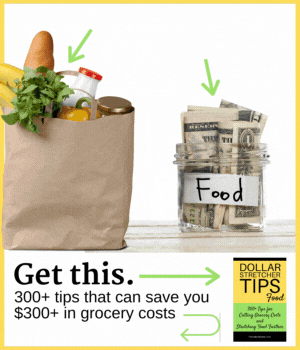 Lots of Gift Basket Ideas
You can make a gift basket for almost any occasion without spending a lot. I use gift baskets for many occasions myself as gifts as well as sell some through my catering business. Here are some ideas:
Here are some specific ideas. Remember that a gift basket gives you the opportunity to personalize a gift for someone. For example, we have a vegetarian in our family so, I always include a soy protein bar in her gift baskets which are available at almost any store for .50 cents up to a dollar.
Basket of Bread is great for sympathy, or any occasion: Large loaf of bread, or braided bread (buy the frozen bread dough, thaw and bake and you've got homemade bread, or just buy a loaf at the bakery), and/or several small loaves of homemade quick bread like banana nut, zucchini, shortbread, etc. and include items like a small jar of homemade jam/jelly/preserves, a small container of honey butter (butter whipped with some honey and a dash of nutmeg), some tea bags or a few small bags of gourmet coffee and maybe a mug from the dollar store. When using for sympathy, include a small write up of how bread is the staff of life, and that wheat is the symbol of everlasting life. I researched the internet and found a few nice write-ups on this. You can do the same.
Breakfast Basket: container of maple syrup, package of smoked bacon, ham or sausage from a local butcher shop (this is the best way to buy gourmet without the high cost), bag of pancake/biscuit mix (you can buy something gourmet, or put some Bisquick or jiffy mix in a clear bag and tie a pretty piece of material around it with a tag including directions on how to mix up), some tea and/or coffee and/or some juice boxes or bottles, jam/jelly/preserves, and small jar of honey. You could wrap this all in a cast iron frying pan instead of a basket, too.
Graduation/Going to College Basket: Roll of quarters or a small change bag with some quarters in it, small laundry soap, laundry bag, spot remover, dryer sheets, directions how to do basic laundry. You can also forgo the basket and just wrap everything in the laundry bag.
Pamper Yourself Gift Basket: (I often give these at baby showers for the mother especially if the shower is before the baby comes), candle or candles, bubble bath, pretty bath soaps, body spray, small box of chocolates, some decaf tea bags or coffee, vitamin E cream or cocoa butter (good for stretch marks), a loofah or pretty bath sponge, and a little note that says to pamper yourself because you won't have much time for yourself when that baby comes.
Baby shower for Baby: any little baby stuff including but not limited to baby powder, soap, lotions, pacifier, diaper pins, box of diapers, baby wipes, baby brush, onesies, bottles, bottle liners, little stuffed animal, could wrap the basket with a baby blanket. You can also forgo the basket on this one if you can find an inexpensive wagon or doll size baby bed/cradle, the items look really cute piled up in it.
Dinner and a Movie: box of pasta (this looks really nice if you buy the colorful pasta and put it in a mason jar, put a small piece of material over the top with a ribbon on the lid), jar of sauce, a jar of shaker cheese, could also include a clove of garlic or a shaker of Italian seasoning, a pasta spoon or wooden spoon with a ribbon tied on the handle, a pair of candles for romantic lighting, two cupcakes or a bag of gourmet cookies, and a gift certificate from the local movie rental place. This is also nice for new parents, as they won't be going out much in the next few months.
Wine and Cheese Party: small bottle of wine, two wine glasses, box of crackers, small paper plate with cubed cheese and maybe pepperoni or a cheese ball, candles for atmosphere.
For a Young Girl: small purse or change purse, nail polish, hair thingy's, perfume, glitter, makeup, nail file, mirror, earrings, stickers, notepaper, fancy pens or pencils, etc.
Great for Guys, Campers, or Anyone: Beef Jerky, Beef stix, cheese, pepper rings or spread, crackers, cookies, candy bars, hard candy, canned pop or drink mix, gum.
Expecting: This is one you would only send to a friend that has a sense of humor: Pumice stone, toe separator, toenail polish, nail file, foot lotion/cream, toe ring, and a funny note that "If he's going to make you barefoot and pregnant, at least make him paint your toenails so your feet will look nice". I sent this to a friend and she thought it was funny.
In Cold Weather for a Couple: two mugs, hot cocoa mix, two spoons, and a light blanket or throw, nice note to cuddle up together on those chilly winter nights.
SA