21 Marvelously Inexpensive Mother's Day Gifts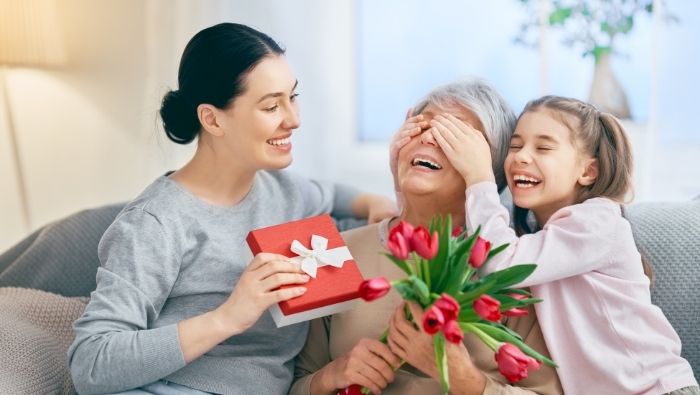 Mom is the last person who wants you to overspend. So she is sure to love one of these marvelously inexpensive gift ideas on her special day.
She is the one who gave you life. She works hard for you every day of the year, mostly without complaint. She sacrifices most anything for your happiness and wellbeing. She's your mom.
Her special day is coming up, and you don't want to be caught short. Here are 21 inexpensive Mother's Day gifts she is sure to cherish.
1. You light up my life
Give her a pretty candle in her favorite scent. Bonus points if it matches her décor.
2. Bubbling with joy
How about a large bottle of bubble bath? Or make her some yourself? Nothing beats a relaxing soak after a hard day.
3. M-m-m good
Bake a basket of muffins for the busy Mom who barely has time to cook.
4. Reader's delight
Pick up the latest book by her favorite author. Or get an old favorite to replace her tattered copy with the grape juice stain from when you were playing football in the house.
Start living better for less.
Subscribe to get money-saving content by email that can help you stretch your dollars further.
Twice each week you'll receive articles and tips that can help you free up and keep more of your hard-earned money, even on the tightest of budgets.
Subscribers receive a free copy of our eBook Little Luxuries: 130 Ways to Live Better for Less.
We respect your privacy. Unsubscribe at any time.
5. Twelve gifts in one
Give her a year's subscription to her favorite magazine. This is a guilt-free treat every month of the year.
6. Morning pleasures
Make a gift basket or container full of gourmet coffees or teas. Sit down and have an old-fashioned tea party together.
7. Accessorize with attitude
Find a pretty scarf for spring to dress up any wardrobe. It will add a splash of color to basics or set of a spring dress. She could even wear it as a belt or tie it around her handbag.
8. Shopping spree
Get her a gift card at her favorite store or one that she usually wouldn't indulge in.
9. Pictures say 1,000 words
Wrap up a nice frame with your picture or the grandkids'. She'll treasure it every time she looks at it.
10. Her new favorite mug
Find a fancy or special teacup or mug at a second-hand store for unbelievable savings. Wash it up, and it will be as good as new.
11. Bouquet of flowers
You'll get bonus points if you pick them yourself.
12. Tissue, anyone?
Give her a movie you can watch together. Choose an old standby or the latest release she's been dying to see.
13. Pamper her pretty
Present a gift certificate to a spa. They offer services and packages to fit almost any budget.
14. What's cookin'?
Take her out to eat. She'll love that someone else is cooking and cleaning up.
15. Pretty and practical
Give her a set of attractive yet sturdy gardening gloves. It will keep her hands soft.
16. Green thumb goodies
Put together some gardening tools, a soft kneeling pad, and maybe some seeds for the avid gardener.
17. Sweet dreams
Buy her a fluffy new pillow with a fancy case. Slip a dryer sheet inside for sweetly scented dreams.
18. The gift of time
Make a coupon to do the household chores for a week.
19. Lazy luxury
What Mom could resist breakfast in bed? Let her sleep in as long as possible and then surprise her. Bonus points if you add a flower in a vase or a pretty napkin.
20. That's the spot
Give her a coupon for a foot massage whenever she chooses.
21. Homemade from the heart
Make her a card with a personal message.
Sometimes all a mom wants to hear is that her children appreciate her. A sincere "I love you, Mom" can mean more than any store-bought gift.
Whether you live near or far, don't forget to say those little words and make this the most marvelous Mother's Day ever.
About the Author
Shaunna Privratsky became an expert in personal finance out of necessity. Between writing, reading and gardening, she is always on the lookout for bargains. Visit her at The Discount Diva.