14 Reasons Your Teen Should Have a Clothing Allowance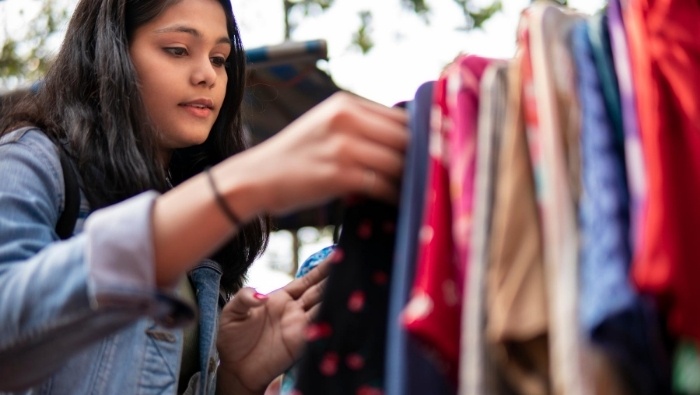 Parents and teens often argue about clothes. One solution is a teen clothing allowance. Here are several reasons teens should have a clothing allowance and how one can benefit both them and you.
It won't be long now. It's almost back-to-school time. It's a time when parents and teens argue about what clothes the teenager should have when school starts. One solution to the problem is a teen clothing allowance. Let's examine the 14 reasons why you'd want your teen to have a clothing allowance.
First, what is a teen clothing allowance? Instead of picking out and paying for teen's clothes, you'll regularly give them an allowance and let them pick out their own clothes.
1. A clothing allowance is easy to start.
Begin small with perhaps undergarments or tops. Choose something where your teen can't make a big mistake. Don't worry that the category is too small. Your teen will ask for more responsibility, but they'll also take pride in the fact that you already trust them to make some decisions.
2. Your teen will learn how to save for a purchase.
If their allowance is the same each month, they'll need to save for back-to-school and large purchases like a winter coat or prom dress. This is the perfect opportunity to learn about expecting a big need and saving for it.
3. Your teen will gain experience in handling money.
Begin by giving them the allowance in cash. Even in our "cashless" society, they'll need to know how to handle 10s and 20s.
Start living better for less.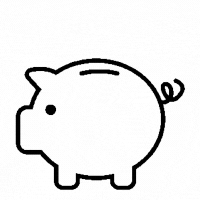 Subscribe to get money-saving content by email that can help you stretch your dollars further.
Twice each week you'll receive articles and tips that can help you free up and keep more of your hard-earned money, even on the tightest of budgets.
Subscribers receive a free copy of our eBook Little Luxuries: 130 Ways to Live Better for Less.
We respect your privacy. Unsubscribe at any time.
4. They'll learn to handle debit and credit cards.
In a few years, you'll put their allowance onto a debit card. Not only will they learn about PINs, but they'll also learn how to read an online statement. They'll deal with card security and other similar issues.
5. A clothing allowance will allow for increased responsibilities.
As they get older, you'll want to let them have more and more control over their wardrobe. The goal is to have them buying all of their clothes by the time they leave home.
6. Teens will learn when to get advice.
They may not heed your advice, but when it turns out you were right, they'll begin to appreciate the value of good advice.
Start Teaching Your Children the Importance of Saving
7. Your teen will learn to make selective decisions.
There are times in life when buying one item would prevent you from buying a second item. Your teen will be faced with that situation. She'll learn how to make decisions in either/or situations.
8. They will learn to make decisions within the rules.
Just because you're not making all the buying decisions doesn't mean that you have no role in their clothing choices. You're still the parent. You still have veto rights for clothing that's inappropriate.
9. Teens will discover how to handle surplus.
Hopefully your teen will have money left over at the end of most months. They'll learn to avoid the temptation to spend money just because it's available.
10. Your teen will learn how to handle frustration.
There will be times when they can't afford what they want. Unlike many adults who automatically pull out the plastic, your teen will learn that patience isn't as hard as it seems.
11. They'll learn about extra income.
Allow them to add money from birthday gifts or part-time jobs to their clothing allowance. Teens will learn that there are times when you have to increase your income to afford what you want.
12. Your teen will become a good shopper.
When the money runs low, your teen will learn about discount codes and thrift stores.
13. They'll develop creative thinking.
A clothing allowance will help them to find ways to be stylish without spending a lot.
14. Teens will learn to ignore trends.
Trends change quickly. They'll learn not to spend a lot on a fashion that could be old tomorrow.
A teen clothing allowance is an excellent tool to reduce friction in your home and to teach your teen about shopping and money.