Ideal Additional Income Streams for Single Moms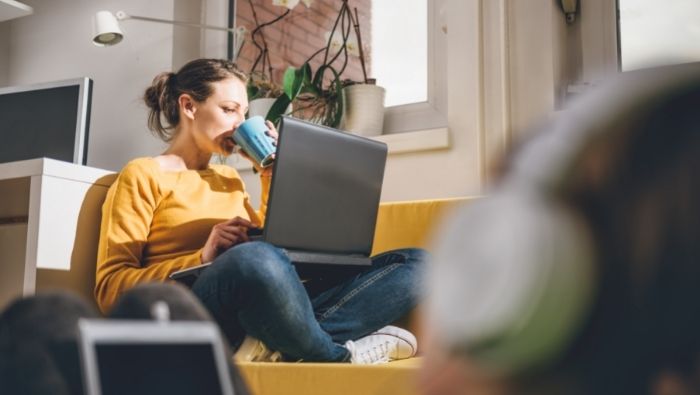 Income diversification is important for a single mom. Here are some ideal income streams for single moms that can be worked around kids' busy schedules.
Income diversification is an important financial element, exponentially more important for the single mother. You need to be able to protect yourself and your family financially, and one way of doing this is to create several independent streams of income.
In addition to having a normal nine to five day job, incorporating side streams into your income bucket will help prepare you for financial emergencies and aid you in the event that you would (God forbid) lose your job. Of course, building up those side streams initially takes a lot of work, but the best part is you can make it fun and learn to work for yourself.
When thinking of what you can do to start your side business, think of the skills you already possess and then become your own boss. When you are working for yourself, you have room to experiment and see what produces the most income and what the most effective strategies are. (See: Could What You Know Make You Money?)
If you are clueless as to what you could do to start up, here are just a few suggestions. If you have/are…
Sales Skills/People Person
Think about becoming an independent sales rep. There are so many products that you can sell for a commission. Just to name a few:
If you can find a quality product and have the ability to reach out to people and promote, then there is a lot of potential of being a sales rep. You could even build a website with all of your contact information and directions on how to order.
Writing Skills
There are a lot of places that will pay you to write articles for them. The pay generally starts low, but once you prove yourself as a quality writer, the income potential is practically limitless. Local magazines usually accept articles and there are hundreds of places on the internet that will pay for your writing. Just to name a few:
Bargain Skills
If you have an eye for a great bargain and are familiar with selling on eBay, this is an excellent option. There are many people who make a living selling on eBay.
I would recommend heavily researching any merchandise that you plan to sell. Look at how long it was listed before it sold, how many similar items are currently listed, and what the sale price was. This should give you a good idea on what to expect from your merchandise. Take it slow in the beginning and see how it goes. Just make sure to do your research before you go out bargain shopping!
Craft Skills
I love handmade items, but unfortunately I don't have a crafty bone in my body! If you enjoy making handmade items, then try your hand at selling them on Etsy. Etsy has grown into a very popular site and is a great way for you to start your side income streams.
Aside from Etsy, you could also sell at flea markets, festivals, and bazaars. Christmas bazaars are great places to sell handmade items.
Start living better for less.
Subscribe to get money-saving content by email that can help you stretch your dollars further.
Twice each week you'll receive articles and tips that can help you free up and keep more of your hard-earned money, even on the tightest of budgets.
Subscribers receive a free copy of our eBook Little Luxuries: 130 Ways to Live Better for Less.
We respect your privacy. Unsubscribe at any time.
Knowledgeable in a Specific Area
If you love literature, or science, or are fluent in a second language, then you could become a tutor. You can pick your target market and do some advertising. If you prefer to tutor college kids, then put up an ad at the college campus. If you would prefer to tutor elementary or high school kids, drop by the school and talk to the teachers. Give them your contact information and let them know you would be grateful for any referrals.
There are limitless ideas of creating side income. You have to determine what you are good at and what you love and then create a job for yourself. It's a great way to challenge yourself and explore your talents. And your side income could eventually turn into your dream job!
About the Author
Alexa is a single mother to two girls. She chronicles her journey as a single mother trying to make it on her own at Single Moms Income.