Personal Finance and Investing Lessons We Can Learn From Social Media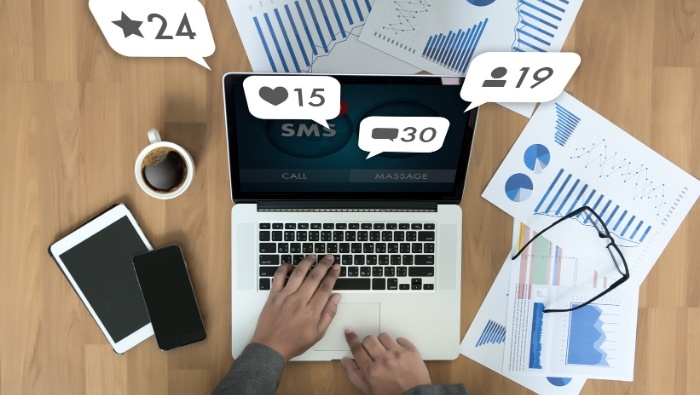 You probably don't often look to social media for financial advice, but you can improve your personal finances by using the same "rules" social media influencers use to build their social media profiles and accounts.
Social media and personal finance have more in common than people think. We live in a world dominated by individuals and corporations with the most likes and followers; at their core, social media and personal finance management are both done by the numbers.
Influencers attribute these numbers to their own personal success. Ask any investor about their accomplishments, and they'll tell you the same thing: It's all in the numbers.
Here's what social media influencer tricks can teach us about approaching personal finance and investment.
Always Know the Numbers
Any social media manager or influencer worth their salt will know the numbers behind their account. When numbers aren't high enough, they also know when it's time to do something different to bring their numbers back up.
How It Relates:
Personal finance is the same.
Knowing the numbers behind your account (such as your debits, credits, assets and liabilities) makes it easier to manage.
Diversification is Good
Social media influencers aren't just in the business of making posts. Influencers are diverse with their influence spread into several baskets. They want people from more than one group to be following them. Kim Kardashian is just one example of an investor-influencer with stocks in companies like Netflix.
For successful and profitable influencers, diversification is good.
How It Relates:
The best financial profile is diverse.
There's often still something to be salvaged if one investment doesn't do as well as another in this case. In fact, often what causes one investment to go down will cause another investment to go up.
If you need help from a financial expert, seek an accredited and experienced professional who advises longevity above risk and diversification above placing all your eggs in one, fragile basket.
Sign up for a daily dose of dollar stretching.
Subscribe to get money-saving content by email each day aimed at helping you live better for less, get better with money, and fix your finances so you can achieve financial independence.
Since one of the biggest hurdles to achieving financial independence is debt, subscribers get a copy of Do You Have Too Much Debt? A Checklist and Solutions for FREE!
We respect your privacy. Unsubscribe at any time.
Read Carefully
Sites like Twitter allow for only 280 characters per post – and it's easy to take a post or comment with the wrong intentions than it was meant.
Anyone in charge of a social media account has a responsibility to read the comments and posts they encounter or make.
The same way, participants on social media have a responsibility to monitor their own page – even for comments on their page they didn't make.
How It Relates:
Consumers should always be encouraged to read all agreements and contracts just as carefully as any status they would post on social media.
Agreements and contracts can be a minefield of potential misunderstanding. Always ask an expert: There are many states and regions where the first consultation with a lawyer or legal expert is free.
Walk away from any investment that you don't understand. If it's too complicated for you to understand you won't know when to sell and perhaps it's even a scam.
A Good Profile is a Good Reputation
If you want to know more about a social media influencer or company, head to their profile for a summary. A profile says a lot about someone, and a good profile is a good reputation.
How It Relates:
Your credit score can be considered your online profile. Financial providers (landlords, credit card companies, insurors, etc) go here for information about you. Here, they see ups-and-downs that make up your financial reputation.
Like influencers, consumers should keep their profiles in good standing – and when it isn't, get it back on track.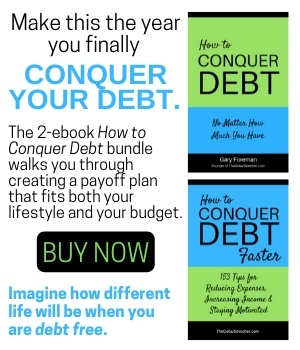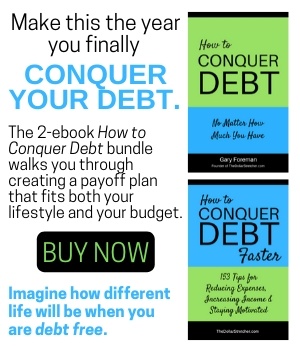 Seek a Niche
Phil Ivey and Daniel Negreanu are two influencers you might only recognize if you know poker games. Every influencer has a niche, even diverse ones.
How It Relates:
Some investors choose property, others choose stocks.
A personal financial portfolio can often develop into a "niche."
Other than your job or career, what you do to develop your financial portfolio is your niche.
Stick to a Budget 
Influencers have costs like advertising and hosting, too. An influencer has to consider their budget first: How much comes in – and how much is allowed to go out to gain returns. 
How It Relates: 
Many people imagine they have their budget sorted "in their heads" through the week or month. 
Always keep track of your income and expenditures, and rely on more than memory to maintain it. Apps can make this easier.
Trends Change
Social media is buzzing with keywords, hashtags and trends. 
Influencers use these trends – and this is part of what makes them influential. These trends and hashtags are rarely the same from one week to another. Change is key, and an influencer can't choose the wrong trends to follow. 
How It Relates: 
While your long-term investments should avoid trends, if you take the time to follow trends you can take advantage of them. Various sectors of the market have cycles. It takes effort to read and react to these cycles, but it can be done.
Don't Fall for Glitter 
Social media has led to overnight celebrities and "five minutes of fame" for anyone. 
There are many less-than-honest influencers and scams available in just a few clicks. Spotting lies, fakes and falsehoods is an essential part of being an influencer online. 
How It Relates: 
Never fall for glitter and lights in either social media or finance. Things are rarely as they appear – and any investment that promises you glitter that seems too good to be true is likely to be a black hole instead. 
Have you spotted an investment that promises unusually high returns, and higher ones than any bank or financial institution can offer? That's the glitter. Avoid it.
Steer Away from Scams 
Now that we've talked about glitter, let's talk about scams. 
On social media, scams take many different forms. Scams can be "work-from-home opportunities" or "referral programs". Sometimes they are paid-for "training handbooks" or "investment opportunities." 
Influencers often have automatic spam filters in place to remove scams posted by bots, although sometimes the job has to be done manually – and often, these scam posts and comments can still make their way through. 
These have a direct financial relation to your personal finances (or might if you fall for them). 
How It Relates: 
If it looks like a horse and talks like a horse, it won't start up like a Ferrari – and in most cases, that "first-time" instinct can be right. 
Steer away from scams, and run in the opposite direction if something doesn't check out the way it should according to law. Again, if it's too complicated for you to understand you have no business investing your money in it.  
Legitimate investments have to be registered as financial service providers – and having the necessary accreditation to back this claim.
Get better with money.
Subscribe to get a daily dose of money-saving content aimed at helping you get better with money, fix your finances, and live better for less.
Since one of the biggest hurdles to achieving financial independence is debt, subscribers get a copy of Do You Have Too Much Debt? A Checklist and Solutions for FREE!
We respect your privacy. Unsubscribe at any time.