We can help you gain control of your finances and live better...for less.
Subscribe to Financial Independence, our daily email newsletter. It doesn't cost anything. And, it could make a huge difference in the way you live!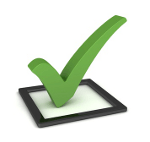 Subscribers get Are You Heading for Debt Trouble? A Simple Checklist and What You Can Do About It for FREE!