The Advantages of Working Remotely: Is It Right for You?
While remote work has some great perks, it isn't for everyone. We look at the pros of working from home and the cons of working alone.
Have you ever dreamed of working offsite? From the comfort of your home? At your own hours?
A few decades ago, remote jobs were seen as a fantasy. Today, experts predict that remote work will continue to rise. Fast Company even describes remote working as "the era of convenience" and Forbes states that office jobs belong to the past as remote jobs gain popularity. Proof of this, 85% of millennials aspire to find work flexibility and independence in the workplace – and look at remote work as their favorite type of work.
Whether for full-time work or to supplement your income, working remotely may offer an improved work-life balance and as well as help reduce expenses.
So what are the advantages of working remotely? Second, is remote work right for you? And, if the answer is yes, how can you land a remote job that actually pays well enough for your needs?
The Advantages of Working Remotely
According to Horizon Magazine, 1 in 5 people would regularly work from home or telecommute. The practice is popular in the USA, Mexico, India, and Indonesia. Remote working is sought after since it provides multiple benefits , not only for the productivity level and general happiness of workers, but from a financial perspective, too.
Greater work flexibility boosts productivity and reduces stress
A report found that 77% of employees feel more productive when they work at home. Typically with fewer distractions, remote workers are more efficient. Plus, remote employees experience lower stress levels since they don't have to commute to work.
But how about bonding with other people and the worry of becoming isolated? If you miss connecting with peers and colleagues, you can conveniently communicate via productivity apps like Slack, Skype or Zoom that allow for video conferencing.
Working at home may decrease your expenses…and save your marriage
Yes, remote workers may experience a better work-life schedule, which allows them to share chores more fairly and be more available to their souse and family, a study found. Horizon Magazine surveyed some married couples in the UK and in Switzerland who confessed being happier working remotely.
But another great advantage of working remotely is the cost savings and the chance for even greater money-making opportunities. When working from home, or somewhere convenient to you, not only do you save on transportation costs, but you can also decrease food and drink expenses by avoiding lunches out and after-work drinks with colleagues. If you have a child, you may save on babysitting costs, too.
Start living better for less.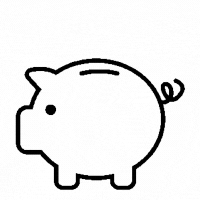 Subscribe to get money-saving content by email that can help you stretch your dollars further.
Twice each week you'll receive articles and tips that can help you free up and keep more of your hard-earned money, even on the tightest of budgets.
Subscribers receive a free copy of our eBook Little Luxuries: 130 Ways to Live Better for Less.
We respect your privacy. Unsubscribe at any time.
Things to Consider before Deciding to Work Remotely
After considering the benefits, you may think remote work sounds wonderful. But what about job security? And earning a decent salary? And just where can you find remote job opportunities? 
Can you make a decent salary doing remote work?
Well, remote jobs are, in fact, better paid than you may think. A study by remote-how.com highlights the freelance rates of remote workers. The results prove remote work pays the same, if not better than your office job, depending on how much you are likely to work. Indeed, on average, remote workers work around 40 hours a week to achieve their desired wage.
Is remote work for you?
Self-discipline is paramount to achieving a successful work-at-home life, which is not for everyone. If you can motivate yourself to work unsupervised and self-manage your time, then remote work is for you.
You also need to be up to date on the latest technology for virtual teams.
How can you find a remote job?
Begin by determining the type of work you'd like to do remotely. Examples of jobs you can do include virtual assistant, web developer, freelance writer, graphic designer, blogger and online marketer.
If you have a talent in one of these fields, research popular resources for remote workers and send over a resume or CV. Great websites for finding remote work include:
Other sources for finding remote work opportunities
Another way to land a high-paying remote job is to attend various webinars and events at coworking spaces, where multiple startups or speakers expose what their companies or teams are building.
Live webinars are not only a great opportunity for self-learners to bond with other people online, but they also provide resources, insights, and ideas on remote working.
Lastly, coworking spaces enable you to mingle with other remote workers and attend a variety of free events. Check out the best coworking spaces in your area and visit them. Simply search online for "coworking spaces near me" to find what's available in your area.
A final tip
Be creative in the way you approach companies or clients. Offer a free 30 minute call to introduce yourself, or send over a video presentation to showcase your talent and motivation.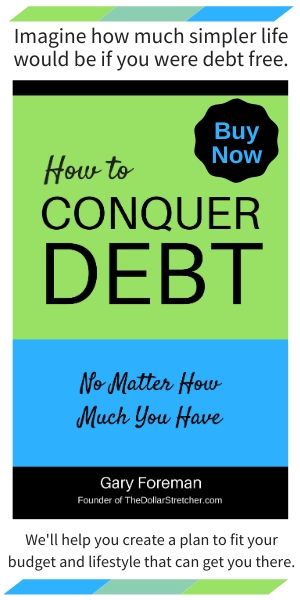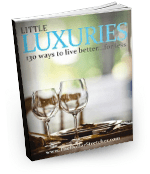 Subscribe to The Dollar Stretcher, our free twice-weekly newsletter aimed at helping you live better for less on the money you already have!
Subscribers get a copy of our ebook Little Luxuries: 130 Ways to Live Better...For Less for FREE!