What Does My Debt Cost Me?
Most people are surprised at the cost of their debt. How much is your debt costing you? And what would you do if you had that money available to you?
Have you ever asked yourself the question, "What does my debt cost me?" Borrowing money does cost you. You may be paying all your bills on time and have a good credit score. But, don't kid yourself; you pay a price for being in debt.
One source puts average consumer debt in 2020 at these levels:
Average credit card debt: $5,315
Average mortgage debt: $208,185
Average student loan debt: $38,792
Personal Loan: $16,458
Auto loan: $19,703
Source: Bankrate.com
The current cost of debt
How much do those loans cost us? We went to industry sources to get some typical rates.
mortgage using a 15 year fixed is 3%.
low interest cards 11%
new direct student loans 4.6%
If we apply those interest rates to the average balances, we get:
Credit card annual interest: $584
Mortgage annual interest: $6,245
Student Loan annual interest: $1,784
total: $8,613
Don't worry about how accurate the debt totals or interest rates are. That's not important. We're just illustrating how much being in debt can cost you.
You may owe more or less. You'll need to do your own calculation. You'll probably want to add in any auto, boat, or home equity loans.
Calculate the cost of your own debt
To calculate your own cost of debt, you'll need current statements from your accounts. There should be a line telling you how much interest accrued during the statement period or what your balance and interest rate is. (Multiplying the amount owed by the interest rate tells you the annual amount of interest. i.e. a balance of $1,000 times a rate of 12% = $120)
You'll probably need to convert some interest costs, so they're all either monthly or annual.
Let's take a look at our test family. The cost of their debt is $8,613 per year or $717 per month.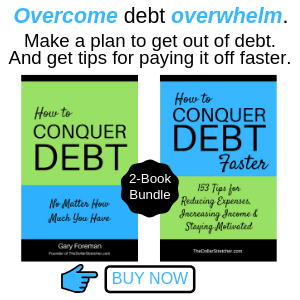 Most people are surprised at how much their debt is costing them, especially if they have more than one account. How much is your debt costing you? And what would you do with it if that money were available to you each month?
You probably have some good ideas. I'd be surprised if you didn't. So what's your cost of debt? And what are you willing to do about it?
About the Author
Gary Foreman is a former financial planner and purchasing manager who founded The Dollar Stretcher.com website and newsletters in 1996. He's the author of How to Conquer Debt No Matter How Much You Have and he's been featured in MSN Money, Yahoo Finance, Fox Business, The Nightly Business Report, US News Money, Credit.com and CreditCards.com.
Let us help you achieve your financial goals.
Subscribe to Financial Independence, our daily email newsletter. It doesn't cost anything. And, it could make a huge difference in the way you live!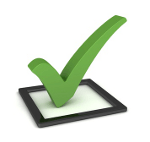 Subscribers get Are You Heading for Debt Trouble? A Simple Checklist and What You Can Do About It for FREE!